Mixing Technology Reports
Sponsored Content
Maximize pigment dispersion efficiency during pre-mixing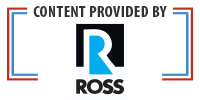 Processing of pigments can be optimized by choosing an efficient pre-mixer that can disperse agglomerates as close as possible to the desired specifications. This leads to a reduction of mill passes, often the most time-consuming step of the pigment dispersion process. In some applications, specially designed rotor/stator premixers can eliminate milling entirely.
Two-stage pigment dispersion process
Despite advances in the chemistry and formulation of pigment-based inks and coatings, industry-wide production invariably remains a two-stage process. First, the pigment is wetted-out to produce a dispersion within an appropriate mobile phase. The rough "pre-mix" is then milled to reduce particle size through a process of agglomerate break-up and attrition. The milling step typically accounts for most of the operating costs and is the most time-consuming part of the process.
Maximizing process efficiency during pre-mixing
Preparation of the pre-mix is commonly carried out using propellers, turbine agitators or saw-tooth dispersers mounted in open vessels. The capabilities of these mixers are generally limited to the simple wetting out of powders prior to milling. However, if the pre-mixer is able to disperse agglomerates of pigments as close as possible to the desired specifications, it can reduce the number of passes through the mill. Recognizing the wet-out stage as a vital part of the milling process has led companies to take measures to replace their mixers with higher energy devices to increase efficiency.
Conventional rotor/stator mixers
Many users have considered the use of rotor/stator high shear mixing devices for the pre-mixing portion of their pigment dispersion processes. These mixers consist of a high speed rotor (with tip speeds between 3,000 to 4,000 ft/min) mounted at close clearances to a fixed stator. This configuration creates intense mechanical and hydraulic shear by continuously drawing product components up into the open end of the rotor and expelling them radially through the openings in the stator.
The main drawback of these devices is insufficient flow. At elevated viscosities (>20,000cP), conventional rotor/stators may produce poor product flow within the vessel, resulting in localized heat concentrated near the high shear zone. In addition, the vortex it forms generally occurs below the mixing head and is not usually strong enough to pull solids down from the liquid surface as viscosity increases.
Delta rotor/stator technology
To address these limitations, Ross developed the PreMax with Delta rotor/stator technology (US Patent No. 6,000,840). It is designed to run at higher tip speeds (5,000 ft/min) than a regular rotor/stator device, creating enhanced levels of shear. The PreMax also generates a double vortex and much greater flow, easily drawing pigment powders at the surface of the mobile phase right into the high shear zone. Mixing performance is enhanced as the possibility of raw materials floating on top of the batch is eliminated and dusting is minimized.
Pre-mixing with the PreMax can produce results comparable to one or two passes through a media mill. This reduces the number of mill passes required to achieve the final product particle size, and in some applications, eliminates milling entirely