Mixing Technology Reports
Industrial Mixing Processes and Equipment
Nanotech Coatings Can Be Difficult to Process; Mixing Technology Offers Solutions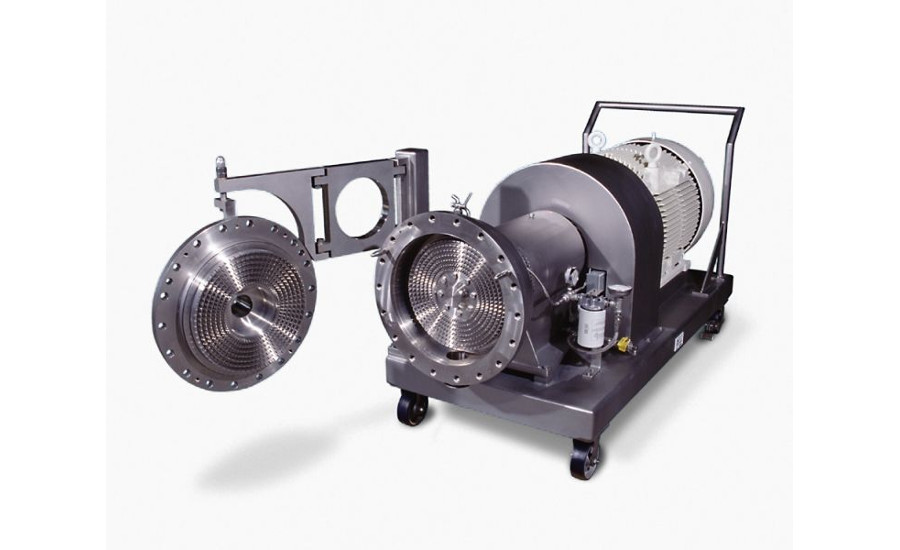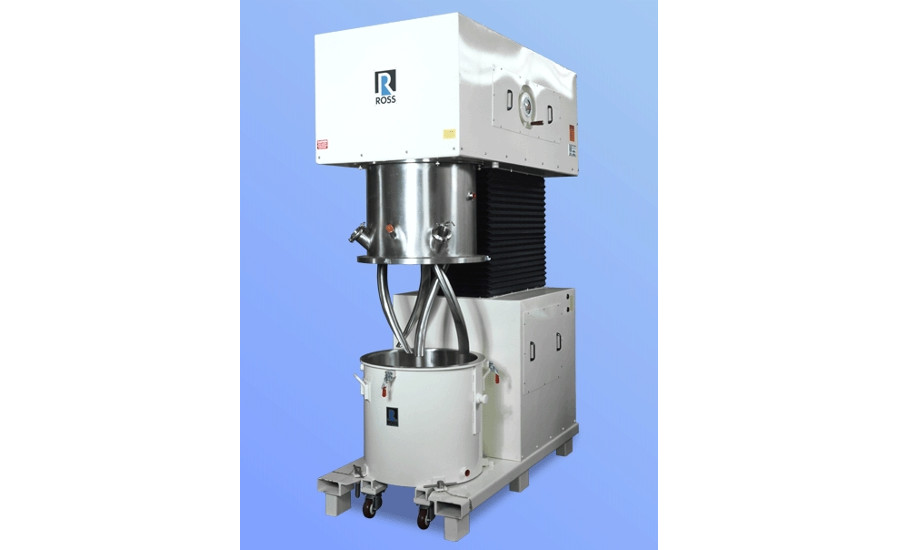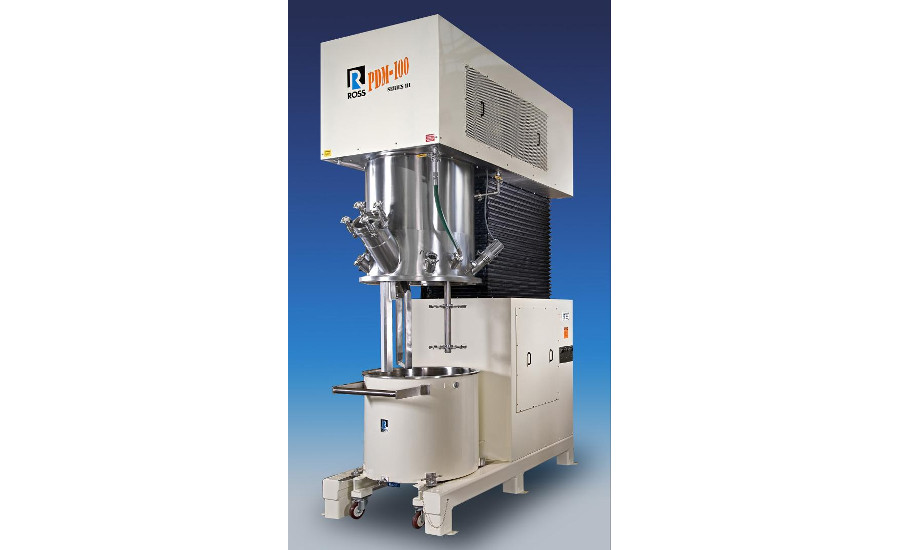 Over the past 30 years, many items that make life easier and more productive have increasingly become smaller. 40 years ago, manufacturing companies were excited to have a server with a half-terabyte of data. Today, consumers can walk into a local electronics store and pick up a pocket-sized drive that holds five terabytes. The world of material science has also realized the unique advantages of going small; the development of high-performance coatings that employ nanoparticles and nanocomposites has become increasing popular. This popularity is due to characteristics such as wear resistance, corrosion resistance and mechanical strength that these materials can add to coatings formulations. Such materials are also being used in bio-medical devices and electronics, as well as high-performance catalysts.
According to market research firm Grand View Research Inc., nanomaterials, including carbon nanotubes, nanoclays, nanofibers, nanosilver, quantum dots, silicon oxide nanopowder, titanium dioxide, zinc oxide and nanoporous materials, are used in in filtration, electronics, cosmetics, energy, medicine, chemicals, coatings and catalysts operations. Dispersions and coatings, consolidated materials, bio-medical, and nano devices are some of the emerging potential applications in the nanotechnology and nanomaterials market.
With its wide variety of characteristics, nanotechnology offers a lot of promise for the technologies of tomorrow. A market report released by Allied Market Research valued the nanomaterials market at $14,741.6 million in 2015 and estimated the market will reach $55,016 million by 2022, supported by a compound annual growth rate of 20.7%.
Nanomaterials are defined as structures that fall within a range of 1-100 nm in one dimension. When reduced to such a small size, a much larger surface area per unit volume is achieved, and an increased percentage of molecules or atoms are present on the particle's surface. These particles can exhibit unique properties and phenomena that can provide useful applications. Examples of nanotechnology improving the functionality of coatings include self-cleaning and UV-protective coatings that incorporate titanium dioxide nanoparticles, and more effective corrosion-resistant coatings that have carbon nanotubes added to their formulations.
The small particle size of these materials, along with unique behavior such particles can exhibit compared with conventional powder materials, adds an additional challenge when incorporating these materials into an end product, such as a coatings formulation.
In a white paper by Charles Ross & Son Co., the company notes, "a seemingly minor change in formulation, like the addition of a nano-sized component, can present a processing challenge that calls for careful re-evaluation of mixing methods and equipment." The Ross paper goes on to list technologies that can help manufacturers successfully navigate the challenges presented when incorporating nanomaterials into their products.
A potential solution for low-viscosity nano-dispersions, Ross Series 700 Mixers are inline ultra-high-shear rotor/stator devices capable of far greater flow rates compared to a similarly sized high-pressure homogenizer or colloid mill. Applications for these mixers include de-bundling of carbon nanotube strands dispersed in resin, disintegration of agglomerates of nanoceramic particles, and preparation of nanopigment dispersions.
Depending on the formulation, a top-entering batch ultra-high-shear mixer can produce results similar to those accomplished with one or two passes through a media mill, which makes for more efficient processing or, in some cases, can eliminate the milling step entirely. Also suitable for low-viscosity nano-dispersions, the Ross PreMax mixer has a patented Delta rotor/stator assembly. With a rotor contoured for high pumping capacity and shear intensity, product is drawn from above and below the mix chamber and then expelled through the stator slots at high velocity, generating upper and lower vortexes. This allows for efficient powder additions and rapid turnover rates.
When mixing low-viscosity nano-dispersions, a design such as the Ross Solids/Liquid Injection Manifold (SLIM) offers a rotor/stator assembly that functions as both the pump and the eductor. The ported rotor generates an intense vacuum that draws powders right into the high-shear zone of the mix chamber, where they are dispersed instantly with the liquid stream, resulting in a simpler and more straightforward operation.
When a formulation calls for higher loading of nanoparticles, resulting in a higher viscosity premix, a solution other than a single-shaft devices is needed. In this case, multiple, independently driven agitators working in tandem can produce an acceptable flow pattern. In such a system, a low-speed anchor agitator complements one or two high-speed devices, such as a saw-tooth disperser blade and a rotor/stator assembly. Because they are closed systems, these solutions offer the added advantage of vacuum mixing.
For high-viscosity mixing, agitators with a fixed axis of rotation may not be enough, calling for the use of a planetary mixer. In such a design, agitators rotate and travel through the vessel and pass through every point within the batch. With a double planetary mixer, two identical blades rotate on their own axes while orbiting on a common axis. Rectangular, open-paddle design blades or finger blades that handle special applications are used. High-viscosity blades extended the mixer's viscosity range; each blade consists of a pair of precisely angled helical flights that extend to the bottom, maintaining a close tolerance to the vessel surface. These blades pass each other in a slicing motion, enabling them to move through a high-viscosity batch with less resistance.
Hybrid planetary mixers feature one or two stirrer blades that are supplemented by one or two high-speed disperser shafts that also revolve on their own axes while orbiting the mix vessel. These can be used to process viscous applications that require high-speed and high-shear mixing. Shear levels and flow patterns in these mixers are easily adjusted, as agitators are controlled individually. Nano-sized powders can be incorporated into the bulk material quickly, and agglomerates can be dispersed regardless of product flow characteristics.
New technologies in the nano-materials sphere provide coatings manufacturers with additional and powerful tools for their formulations. To help facilitate the addition of these technologies, it is good to see companies providing processing solutions at the mixing stage