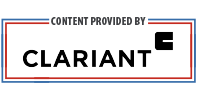 The coatings industry as well as other industries have been challenged to find new solutions for some of their well-established raw materials. Due to the properties, its chemical nature and its long-lasting behavior, PTFE is a common choice for many coatings formulations. On the other hand, short-chain fluorinated substances within PTFE show persistence in nature, which REACH and EPA regard as a worrying.
The European Union has put forth a regulation requiring a limitation of no more than 25 parts per billion (grams per thousand tons) of Per Fluoric Octanoic (PFOA) in PTFE micro-powder, effective July 4th, 2020. The requirements of the REACH legislation pose a challenge to the coatings industry, as many possible raw materials will be banned. Although there is already an exemption for thermal-treated or irradiated PTFEs for another two years, there will be a need to reformulate or to make the formulation PFOA REACH-compliant or completely PTFE-free for the future.
Suitable Methods to Measure PFOA
But how can it be assessed that the PFOA limit is not exceeded? Unfortunately, it is not enough to make sure that no PFOA is used in the production of PTFE because PFOA can be generated unintentionally during the production process or in the after treatment. The only way is to measure the final PTFE product. And here comes another challenge. The limit of 25 ppb is very low and quite close to the detection limit of some analytical devices. In addition to that, there is no official analytical method published by REACH. The most common or established method in the industry is the liquid chromatography followed by mass spectroscopy analysis (LC/MS). However, an important issue is the sample preparation or the extraction step for the measurement. The analysis shows different results when used with critical PTFE sources with a higher surface area.
Table 1 shows the differences of the same PTFE raw materials after micronization to a finer particle size, which results in an increased surface area. The increasing PFOA content is thus not only limited to the pure raw material, but also to its application. The purpose the material is used for is important and must therefore be determined. One example are PTFE fine powders in coatings and inks where the PFOA content could be potentially increased due to higher surface area, e.g. 3 mill-roller, which is commonly used in the industry as well. Furthermore, the extraction method is quite important and unfortunately not defined in the REACH legislation. As long as this is not yet defined it is difficult to find a common set up to compare the results. Coating and ink producers should consider that different PTFE additive suppliers might use different analytical and extraction methods that might not be comparable. Clariant has developed a detection method using the LC/MS technology, obtaining a detection limit of 2 ppb. Accordingly, the risk that REACH-compliant Clariant additives generate detectable quantities of PFOA during the coatings production process is minimal.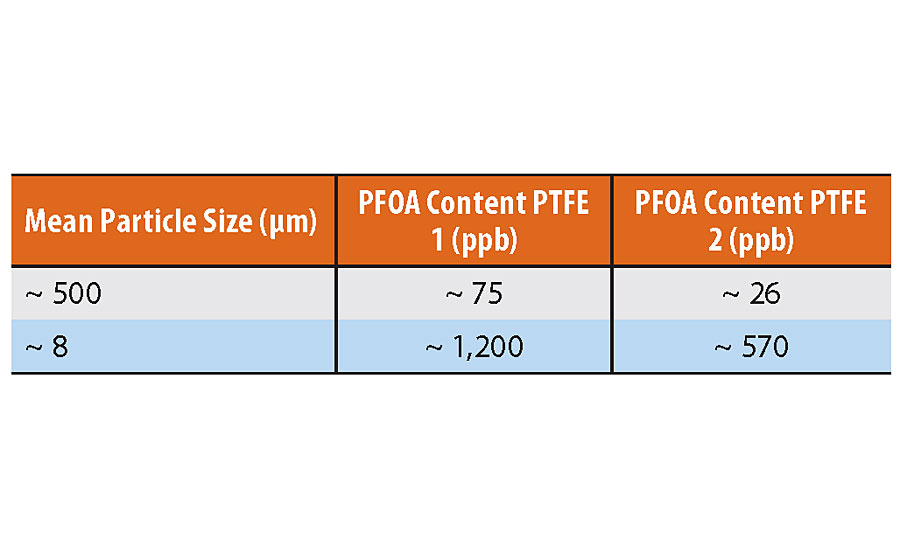 Clariant has analyzed the whole Ceridust® additives portfolio containing PTFE and even launched further products containing only REACH-compliant PTFE with a level of <25 ppb. These additives enable coating and ink producers to be prepared for the upcoming REACH ban of PFOA immediately.
Typical Applications for PTFE Micropowders Where Coatings Require Good Scratch Performances or Low Coefficient of Friction
In the powder coating area, it is quite difficult to achieve uniform and repeatable matte, fine-texture finishes. PTFE micropowders are the standard to achieve this surface modification. As described already, the PTFEs must be compliant with REACH, otherwise formulators are not allowed to use them in the production process.
Clariant recently launched two new products that help to overcome this challenge. The well-controlled PTFE balance in the PE/PTFE blends of Ceridust 3942 F and Ceridust 3943 F enables a uniform and ideal distributed texture appearance. The different PTFE concentration in the products gives customers the flexibility to adjust the texture from a smooth to a sandpaper character. The polyethylene wax source in the blends decreases the friction during the extrusion process and improves the milling performance. Figure 1 provides an indication of the textured appearance in a standard polyester system at the same concentration. The products are not only limited to polyester systems; they can also be used in hybrids or epoxy systems.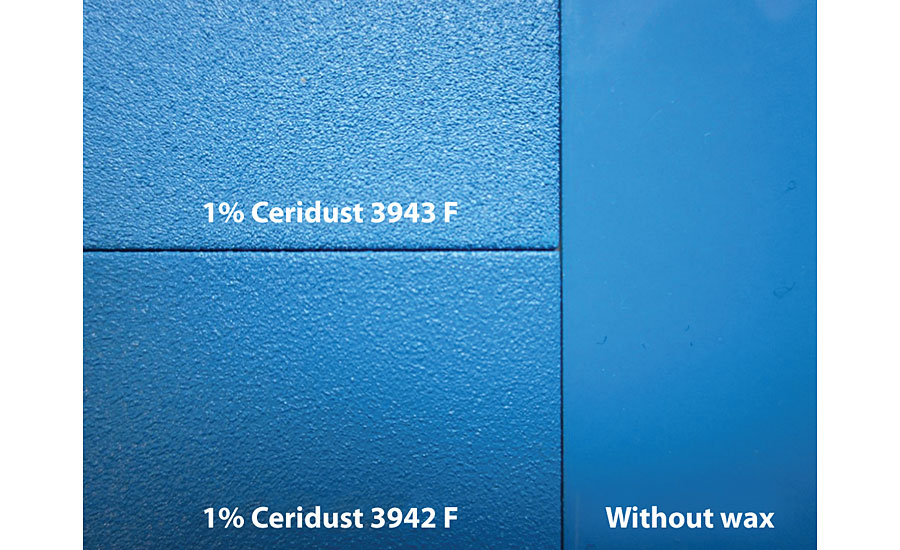 PTFE-Free Solutions as Next Milestone
Clariant is now even going one step further by making completely PTFE-free solutions for the market. For PTFE, it is very challenging to have a 1:1 replacement, as it has very particular properties. The maleic anhydride-modified polyethylene grade from Clariant, Licocene® PE MA 4351, works in combination with titanium dioxide or barium sulfate in certain concentrations as a structuring agent. It is not limited to fine textures; also glossy, slightly structured surfaces are possible, depending on the concentration level of the wax and TiO 2 or BaSo 4 (Figure 2). Typical fine structures can be achieved by adding around 30% of TiO 2 , which is more effective than BaSO 4 , and around 2% to 4% of Licocene PE MA 4351. The solution is especially suitable for light colors like those used in appliances such as air conditioners, washing machines and dish washers.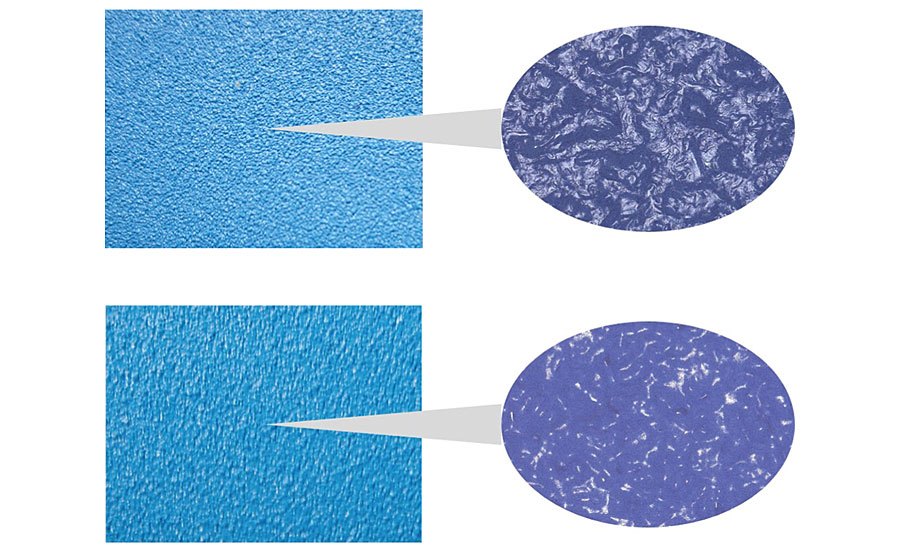 Additionally, the typical increased viscosity during the extrusion process, when PTFE is used, cannot be seen. And the worse grindability with the addition of structuring PTFE is also eliminated, which means that Licocene PE MA 4351 can also be used as a processing aid to increase throughput (milling and extrusion). The solution can also act as a dispersant of fillers and pigments due do its low melt viscosity paired with high crystallinity. The excellent flow properties can improve the high edge coverage to provide better protection to the substrate, e.g. in the agricultural, construction equipment markets.
Renewable-Based Solutions to Become the Premium Choice
PTFE is not only limited to structuring effects. It has other features like very low surface tension, chemical inertance and high temperature resistance. One of PTFE's most important features when used in coatings is its capability to lower the coefficient of friction. Mostly blends of polyethylene and PTFE are used for this purpose. The mixtures with polyethylene should also contain PTFE sources that are fully REACH-compliant. This is quite critical because in such blends quite often recycled PTFEs are used. The PE/PTFE blends that we currently have available were already screened internally and confirmed to be REACH-compliant.
Of course, also in liquid coatings there are possibilities to totally replace PTFEs. As already mentioned, the low coefficient of friction is a key feature that must be checked. Typical waxes like PE waxes reduce the coefficient of friction already. But if the level is not low enough, blends with other materials can be used. Promising results are achieved even with renewable-based materials that do not show typical wax behaviors. Clariant developed solutions derived from crude rice bran wax. This is a by-product from the production of rice bran oil.
It is important for both the coatings and the printing ink industry to protect surfaces during production and in the use phase. PTFEs normally lower the coefficient of friction, and the particles act like a buffer between the surface and the forces that could eventually destroy the surface. Similar to liquid coatings, Clariant is offering solutions that can replace PTFE or PE/PTFE blends. The lowering of friction can be realized with our renewable rice bran-based solutions. Figure 3 shows the influence of the dynamic coefficient of friction in a solvent-based packaging ink. ­Clariant test results of the micronized rice bran waxes (Licocare RBW) such as Ceridust 1060 Vita even demonstrated that these products can outperform standard PE/PTFE blends in terms of slip performance. Last but not least, protection is important. Test results show in Figure 4 that materials like micronized RBW or the partially renewable blend Ceridust 8330 can outperform classical PE/PTFE blends in a solvent-based packaging ink. The color difference value E indicates how strong the printing ink is. The lower the value, the better the protection. Here, Ceridust 8330 demonstrates excellent color retention.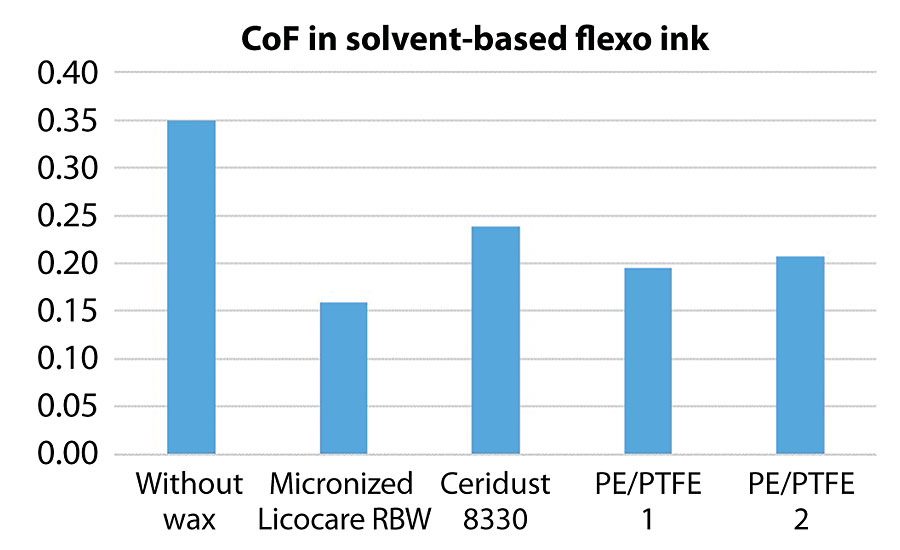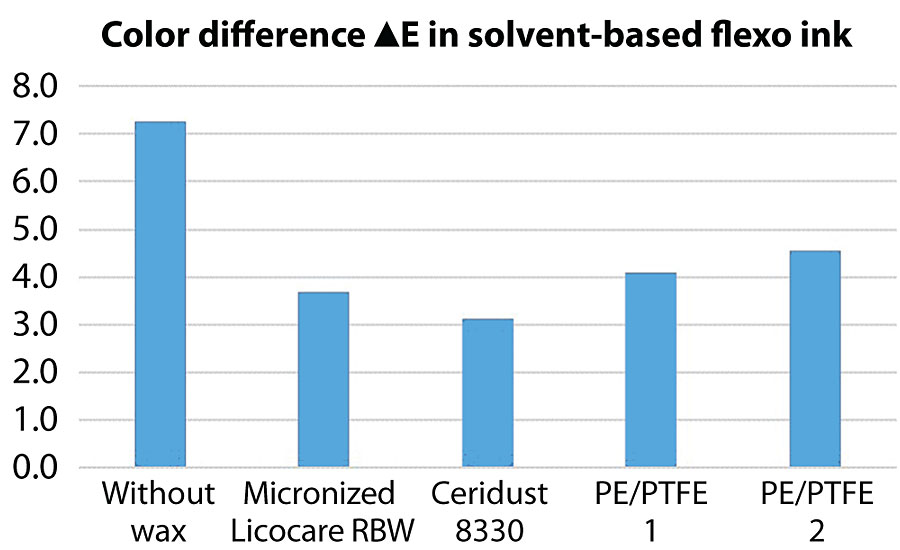 Conclusion
Coming back to the headline regarding the challenges of the upcoming PFOA ban: yes, there are challenges, but also chances and possibilities to develop new solutions. And as shown in this article, solutions are already available.
For more information, visit www.clariant.com.
Disclaimer: The performance of a product depends on the conditions of use. Users should always determine the suitability of a product for its particular application prior to use.