---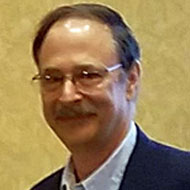 Gregory Monaghan
Applications Manager
Specialty Polymers, Inc.

After graduating with a degree in chemistry from UNC, Greg Monaghan worked for several regional and national paint manufacturers and polymer manufacturers before joining Specialty Polymers, Inc. in 2014. Over his career, he has worked in the formulation of architectural coatings to meet VOC requirements. At Specialty Polymers, he has been working in applications supporting product development for the metal, concrete and wood markets.
Novel Acrylic Polymers for Tennis and Pickleball Court Coatings
Many tennis and pickleball court coatings are no longer just based on low cost vanilla acrylics…the polymers are becoming more highly engineered to meet higher performance requirements in these coatings. In addition to having excellent UV resistance to withstand exposure to full sun, the coatings have to stand up to abrasion from foot traffic with the sudden starts and stops of a tennis game. They also have to be able to be applied in thick films but still dry quickly enough that they will not blister if the coatings get wet a few hours after application. Finally, the polymers must have good adhesion to the sand filler that is used for texture on the courts. Several acrylic technologies that are designed to develop water resistance rapidly were evaluated for potential use in court coatings. The chemistry of these different polymers and the performance benefits or drawbacks of each type of chemistry will be presented.
---