---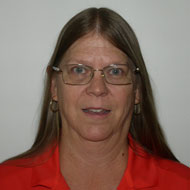 Laurie Morris
Senior Chemist
Alberdingk Boley, Inc.

Laurie Morris is a Senior Chemist at Alberdingk Boley, Inc. She has worked in the coatings industry for over 40 years. She began her career in the general industrial lab at PPG Industries in 1979. She later worked as a chemist for The Permite Corporation and Eagle Bridges Paints. She became Production Manager at Eagle Bridges Paints in 1997 and continued in that role for eight years. She has been at Alberdingk Boley, Inc. for 15 years where she works in the applications lab.
Innovative, Self-Initiating UV-Curable PUDs
Waterborne (WB) UV-curable resins are the binders of choice in many industrial wood applications. These resins are formulated with photoinitiators, which function as the initiating species that promote free radical curing reactions. The use of photoinitiators presents a concern because of the potential migration of mobile components. Photoinitiators are also classified as environmentally damaging, and they can be a health hazard. They are suspected carcinogens and can be toxic to aquatic life. Photoinitiators also contribute to a coating's heat aged stability. New-generation UV-curable PUDs have been developed with photoinitiator incorporated into the backbone of the polymer. These new self-initiating polymers have been evaluated for use in industrial wood coatings and benchmarked against traditional WB UV PUDs with photoinitiator added. Both clear and pigmented coatings have been investigated. This presentation will discuss formulation variables, degree of cure and performance advantages of these unique products.
---