2021 CTT Agenda
Click on the date to view the schedule. To learn more about a session, click on the speaker's name.
7:30 am - 8:30 am
Exhibit Hall Open
Networking Breakfast
Sponsored by

---
8:30 am - 9:30 am
Keynote
Fundamentals to Ensure Sustainable Growth: Strategic Insights for Mid-Decade Business Planning. Are you Ready for 2025?
Daniel Murad, Chief Executive Officer, The ChemQuest Group
Sponsored by
---
9:30 am - 10:15 am
Exhibit Hall Open
Networking Break
Sponsored by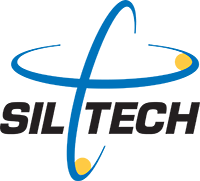 ---
TRACK 1
Formulating Strategies
TRACK 2
Resin Developments
TRACK 3
Low-VOC Technology 1
---
10:15 am – 10:45am
Performance Triangle for Carbon Blacks
Richard Abbott, Principal Scientist – Coatings, Birla Carbon
Advances in Polyurethane Dispersions
Laurie Morris, Senior Chemist, Alberdingk Boley, Inc.
Recent Advancements in Low-VOC Waterborne Polyurethane Dispersions for Wood Flooring Applications
Nitin Patil, Ph.D., Senior Chemist, Polynt-Reichhold
---
10:50 am – 11:20 am
Novel Flame Retardant Solutions for Water-Based, Clear Wood Coatings
Jakub Lison, Technical Manager, ICL
1K Silicate Binder-Based Systems
Briggitte Emmons, Research and Development Specialist, Nawkaw Inc.
Stable, Lower Particle Size Multifunctional Silanols
Wayne Juda, Principal Investigator, DyStar LP
---
11:25 am – 11:55 am
Formulating Tips for Dealing with Paint Defects
Michael Praw, Senior Applications Scientist – Paints, Coatings and Inks, Indorama Ventures
Alkoxysilane Functional Silicones and Their Applications
Bob Ruckle, Marketing and Sales Director, Siltech Corp.
Silicone Water-Based Elastomers – Waterborne Silicone Latex for Coating Formulations
DJ Widmer, Global Sales Director, ICD High Performance Coatings + Chemistries
---
11:55 am – 1:00 pm
Exhibit Hall Open
Networking Lunch
Sponsored by
---
TRACK 1
Architectural Coatings 1
TRACK 2
Industrial Coatings
TRACK 3
Coating Process Engineering
---
1:00 pm – 1:30 pm
Novel Hydrolytically Stable Silane Additives for Improving the Performance of Waterborne Acrylic Roof Coatings
Jacob Shevrin, Applied Technology Manager, Evonik Corporation
DTM Isocyonate-Free Innovation
Cynthia Baricos, Director - R&D, Sheboygan Paint Co
An Overview of Emission Control Equipment Features, Components and Capabilities
Jason Schueler, Senior Application Engineer, Anguil Environmental Systems
---
1:35 pm – 2:05 pm
Emulsions for High-Performance Exterior Paints with Increased Efflorescence Resistance and Reduced Biocide Leach-Out
Marcelo Herszenhaut, Market Development Manager Americas, Versatics, Hexion Inc.
Next Generation Coatings Through Self-Assembly and Nanotechnology
Shan Jiang, Ph.D., Assistant Professor, Iowa State University
More Accurate, Non-Contact In-Line Thickness Measurement Method for Architectural and Industrial Coatings
Vivek Komaragiri, Chief Technology Officer, Sensory Analytics
---
2:10 pm – 2:40 pm
Why is Wood Such a Difficult Substrate? And How to Protect It!
Latoska N. Price, Technical Service Manager, Coatings - Americas, Synthomer
Improving Performance of Waterborne Industrial Coatings with Amino Alcohols
Mark Langille, Customer Application Specialist, ANGUS Chemical Company
High-Quality and 'Greener' Coatings with Automated Viscosity Monitoring and Control
Manpreet Dash, Development Engineer, Rheonics GmbH
---
2:40 pm – 3:15 pm
Exhibit Hall Open
Networking Break
Sponsored by
---
TRACK 1
Additive Advancements 1
TRACK 2
Sustainability
TRACK 3
UV/EB Technology
---
3:15pm – 3:45pm
Next-Generation Matting Agents for Highly Durable Waterborne Coatings
Steve Broadwater, Lead Technical Service Manager, Americas, W. R. Grace
Biomass-Derived Coatings Using Renewable 1,5-Pentanediol-Based Polyester Polyols
Lei Zheng, PhD Research Assistant, Pyran-UMass Amherst
Robust UV-Curable Coatings Technology to Enhance LVT Flooring Properties
Jason Ghaderi, Technical Srvice Specialist, iGM resins
---
3:50pm – 4:20pm
New Defoaming Surfactants
Smriti Arora, Technical Specialist, BYK USA
Evolution of Paint Recycling in the Circular Economy
Sanjeev Bagaria, CEO/Founder of GDB International Paint Recycling
Sponsored by

UV+EB Coatings Technology With 1.5-Nanometer Heteroatom Titanates and Zirconates
Salvatore J. Monte, President, Kenrich Petrochemicals, Inc.
---
4:25pm – 4:55pm
Luminescent Additives for Brand and Liability Protection and Process Control
Jose Gasque, COO, Stardust Materials, LLC
From Waste to Raw Material
Dwayne Behrens, President, Surplus Coatings
1,5-Pentanediol Diacrylate, a Bio-Based Alternative for UV-Curable Coatings
Dr. Mike J. Idacavage, Advisor, NAGASE Specialty Materials
---
5:00pm – 6:30pm
Exhibit Hall Open
Networking Reception
Sponsored by

7:30 am - 8:30 am
Exhibit Hall Open
Networking Breakfast
---
8:30 am - 9:45 am
Panel Discussion
Ongoing Digital Transformation: It's About People, Processes and Technology
Sharon Feng, Director, Corporate Science and Technology, PPG
Sasha Novakovich, President and CEO, Alchemy Cloud, Inc.
Paul Sanderude, Senior R&D Leader, Dow
Nick Tito, Modeling Expert, Model Development Lead, RheoCube
Paul Vragel, President, 4aBetterBusiness, Inc.
Moderated by: Kristin Johansson, Editor-in-Chief, PCI Magazine
---
9:45 am - 10:15 am
Exhibit Hall Open
Sponsored by
---
TRACK 1
Additive Advancements 2
TRACK 2
Bio-Based/Renewable Technology
TRACK 3
Architectural Coatings 2
---
10:15 am – 10:45am
The Non-Migration Study of Reactive UV Absorbers
George Mauer, Ph.D., Senior Scientist, Chitec Technology Co., Ltd.
Bio-Based Multi-Functional Stabilizer for Waterborne Coatings
Randall D. Lewis, Product Manager (Specialty)/Sales Manager EMCO Chemical Distributor Inc.
Sponsored by
Novel Acrylic Polymers for Use in Swimming Pool Paint
Gregory Monaghan, Applications Manager, Specialty Polymers, Inc.
---
10:50 am – 11:20 am
New Development in Coatings Applications
Royce Mathews, Business Development Manager, Munzing
Tall Oil Fatty Acid: a 100% Bio-Based Building Block for Alkyd Emulsions
Patrick Van Waes, Market Development Manager, Kraton
High-Performance Acrylic Latex Technologies for Low-VOC Concrete Sealers
Neal Rogers, Business Development Manager, Vinavil Americas
---
11:25 am – 11:55 am
Stabilized Colloidal Silica and Its Migration in Coatings
Evan Montanez, Account Manager, Coadtech
Renewable, Zero-VOC Solutions for Bio-Based Epoxy and Polyurethane Flooring Coatings
Hong Xu, Technical Service Manager, Cardolite Corporation
Novel Fluoro-Free and Silicone-Free Blocking Resistance Additives for Waterborne Coatings
Susan Dong, Research Fellow, Stepan
---
11:55 am – 1:00 pm
Exhibit Hall Open
Networking Lunch
---
TRACK 1
Dispersion Techniques
TRACK 2
Current Trends
TRACK 3
Low-VOC Technology 2
---
1:00 pm – 1:30 pm
Slow-Release and Non-Release Antimicrobial Coatings with Enhanced Protection
Amir Kazemi, R&D Manager, TriMiS Inc.
APE-Free Additive Solutions for Improved Stability and Open Time in Water-Based Coatings
Linda Adamson, Technical Service Manager, Solvay
---
1:35 pm – 2:05 pm
Bead Milling Wet Grinding Principles for Color Suspensions
Jennifer Noyes, Sales Account Manager, Buhler Inc.
Surface Coatings that Inactivate SARS-CoV-2 and Kill Other Microbes
William Ducker, Professor, Virginia Tech
Novel Pre-Treatments for Aluminium
Paul Lewis, Technical Manager, Univar Solutions