---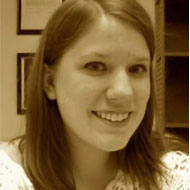 Allison Abbey
Technical Service Chemist
Borchers
Allison Abbey came to Borchers in January 2019, with experience in automotive OEM coatings, with emphasis on color formulation. Prior to this role, Allison worked with PPG in multiple divisions including booth maintenance, technical service for Toyota North America and new color development. Currently, Allison works as a Technical Service Chemist for Borchers out of their headquarters in Westlake, Ohio. Allison received her Bachelor of Science Degree in Chemistry from Seton Hill University and a Master of Business Administration Degree from Baldwin Wallace University.
Post-Add Solutions to Enhance Color Strength and Acceptance with Additives
Boosting color strength is on the forefront of coatings formulators' and manufacturers' minds. However, for many systems, improving color performance is a difficult task. Whether it is a ready-made dispersion or a fully formulated system, large adjustments to the formula can be unfeasible due to manufacturing, VOC and consumer restraints. Today's technology allows for post addition of an additive to improve color acceptance, color strength and quality of the pigmented system. A simple addition of a color booster or compatibilizer to the base will result in a stronger, cleaner and more chromatic color. Benefits are evident in tints with difficult organic pigments and carbon blacks. An additional benefit is a reduction or elimination of color rub-out and improved compatibility of universal water-based systems used in solvent-based bases. This presentation will provide additional data, visuals and tools that aid in solving color acceptance issues and create more flexibility in product development.