---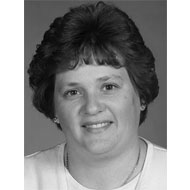 Jeanine Snyder
Market Development Manager
Sasol

Jeanine Snyder joined Sasol in 2016 as North American Market Development Manager – Industrial Wax, for the Inks, Paints and Coatings markets. For 23 years prior to Sasol, Jeanine served as a Principal Development Chemist at Air Products, developing and commercializing numerous environmentally friendly wetting agents, defoamers, dispersants and waterborne resins for the coatings, inks and adhesives markets. Jeanine has authored numerous papers, including a NPIRI best paper and holds three patents. Snyder received her BS degree in Chemistry from Lock Haven University and holds a Master of Science degree in Materials Science and Engineering from Lehigh University.
Wax Additives for Wood Coatings
Wood coatings provide both aesthetic and protective properties to unfinished surfaces. In addition, new coats of varnish or paint can transform old pieces of furniture into works of art, and decking boards into relaxing oases. Whether coating for appearance or to provide protection to the surface, it is critical to choose the proper additives when formulating wood coating systems. Waxes are a unique group of additives used in a variety of coatings and inks formulations. They can provide slip, mar and wear resistance, blocking and abrasion resistance, and in the case of wood coatings, most importantly, water resistance. Choosing the right wax may also provide the formulator with tools to modify the gloss of the coating. A discussion on the types of waxes and mechanisms for performance in coatings and inks will be reviewed, along with how to choose the appropriate surface modifier for your formulation. Several examples will be shown illustrating the role waxes play in protecting wood surfaces.
---