---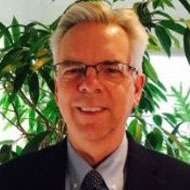 Jon Lawniczak
Technical Service Manager
Eckart

Jon Lawniczak began his career in coatings as a paint formulator for automotive OEM paints in Detroit. He continued his work in formulation and product development in the Technical Service labs and R&D labs of Eastman Chemical Company, where he expanded his applications knowledge to industrial coatings. Jon has held roles in Market Development and Business Development. He earned his BS/Chemistry and MS/Physical Chemistry degrees at Michigan State University.
Impact of Dispersant Technology on Dispersion Ease and Performance of Aluminum Effect Pigments
Due to the lamellar nature and the aspect ratio of metal effect pigments, it is very important that the dispersion of metal effect pigments be optimized in a coating formulation to ensure a smooth, bright appearance free of defects. Typically, metal pigments are pre-dispersed prior to addition to the coating by mixing the pigment with carrier (solvent or water, depending on if the coating is solventborne or waterborne) and optionally a dispersing aid. This study investigates the effect of dispersant technology on the dispersion performance of an aluminum pigment in three resin systems: acrylic urethane, epoxy and polyester melamine. Dispersant performance will be reported as response to measurement of application properties, brightness, film smoothness, and dispersion viscosity. Recommendations for best practices of formulating and dispersing will also be made to optimize dispersion of metal flake pigments.