---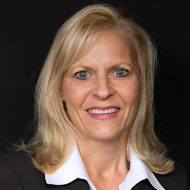 Kris Weigal
BioBased Business Consultant
OmniTech International

With over 33 years of operations, marketing and commercial leadership roles in the chemical industry, Ms. Weigal brings insight to business strategy for both petro-based and renewable specialty chemical companies. Her previous roles included Chief Commercial Officer at Resinate, VP of Business Development at BioAmber, and VP of Strategic Planning at Univar. Ms. Weigal has a Bachelor of Science in Chemistry and Business, and a MBA in Operation and Production Management from the University of Wisconsin. She serves on the Board of Directors for the Chicago Paint and Coatings Association.
Soy-Based Resins in Coatings
Bio-based resins derived from soybean oil offer formulators solutions that merge together performance improvements with sustainable ingredients. Chemists are finding multiple pathways to create novel structures using soybean oil as the backbone from several building blocks based on soybean oil. Building on soybean oil's natural hydrophobicity, coatings are being created with excellent water resistance, flexibility along with hardness and durability. High-oleic soybean oil is now entering the market and offers chemists and formulators another option to utilize soybean oil. Several projects have been sponsored by the United Soybean Board (USB) to investigate the potential of high-oleic soybean oil. The USB has created the U.S. Soy Sustainability Assurance Protocol (SSAP), which is a certified aggregate approach, audited by third parties, that demonstrates sustainable soybean production at a national scale in the United States. This is drawing attention by large multi-national companies like IKEA, that are supporting sustainable efforts to produce bio-based raw materials. This presentation will showcase why formulators should consider soy and its various derivatives as sustainable, performance-enhancing raw materials. It will review several recently completed USB board projects showing performance improvements gained by utilizing soybean oil.