---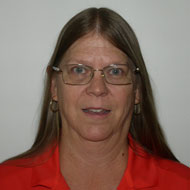 Laurie Morris
Senior Chemist
Alberdingk Boley, Inc.

Laurie Morris is a Senior Chemist at Alberdingk Boley, Inc. She has worked in the coatings industry for over 40 years. She began her career in the general industrial lab at PPG Industries in 1979. She later worked as a chemist for The Permite Corporation and Eagle Bridges Paints. She became production manager at Eagle Bridges Paints in 1997 and continued in that role for eight years. She has been at Alberdingk Boley, Inc. for 16 years where she works in the applications lab.
---
Advances in Polyurethane Dispersions
Polyurethane dispersions (PUDs) are superior to other binders due to their versatility and optimally balanced properties. Foremost among these are abrasion resistance, flexibility, resistance to blocking, crosslinking ability and weather resistance. PUDs can be used in a wide range of applications, from soft-feel leather and textile coatings to extremely abrasion-resistant 2K floor coatings. Advances in the design and manufacture of these polymers have led to even more versatile binders. This presentation will review polyurethane technology and discuss some recent innovations including PUDs with renewable content, amine-free technology, UV-curable dispersions, inherently matte polymers, and 1K and 2K PUDs with superior resistance properties. Coating properties and formulating suggestions will be discussed.
---