---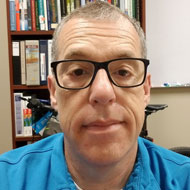 Michael Praw
Senior Scientist Applications
Indorama ventures

Born and raised in Montreal, Mike now lives in the Houston area. He has 34 years of coatings formulation experience, 18 years with coatings companies and 16 years with raw material suppliers. He is currently Senior Applications Scientist – Paints, Coatings and Inks, for Indorama Ventures: Integrated Oxides and Derivatives. He has degrees in Analytical Chemistry and Environmental Sciences, as well as a MBA. Mike is the Past President for The Detroit Society for Coatings Technology and The Piedmont Society for Coatings Technology, and served on the board of the Chicago Society for Coatings Technology. Mike is a Canadian Armed Forces veteran, having served 15 years in the Canadian Infantry.
---
Formulating Tips for Dealing with Paint Defects
Throughout the history of paint making, there have always been issues that prevent paints and coatings from fulfilling their full potential. This presentation will cover common paint defects, their causes and how they can be solved. In most cases the cause and remedy both involve additives. Paint defects can be costly in terms of production delays, lab resources and additional raw materials to fix them, so preventing them in advance will lead to a more robust coatings system.
---