---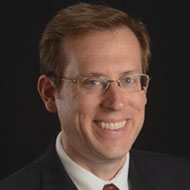 Neal Rogers
Business Development Manager
Vinavil Americas

Neal Rogers is a coatings industry veteran with expertise in architectural coatings performance and durability testing techniques. He has served on ASTM technical committees developing testing standards for polymers and finished coatings. Through his career, Neal has presented many topics at coatings-related technical conferences and is a past recipient of a Presidential Green Chemistry Challenge award. Neal currently works as Business Development Manager for Vinavil Americas.
---
High-Performance Acrylic Latex Technologies for Low-VOC Concrete Sealers
Choosing a robust polymer system to protect and beautify concrete surfaces is a challenge, especially in consideration of modern VOC regulations. Solvent-based solution resin technologies have traditionally provided the favored "wet look" appearance and good penetration while developing strong chemical resistance and film toughness. However, these technologies are formulated only at higher VOC levels. Modern latex emulsions offer capability to formulate at low VOC, with serviceable performance for film toughness but often fall short in appearance and water whitening potential of the coating film. Latex emulsions with varying composition attributes are explored for their impact on concrete coating properties such as substrate penetration, water whitening resistance, chemical resistance and hardness. Variables explored include monomer hydrophobicity and hardness, the presence of internal crosslinking mechanisms, and latex particle size. Performance of a new water-based acrylic polymer for concrete sealer applications is highlighted.
---