---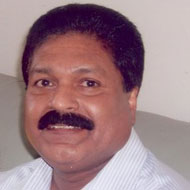 Royce Mathews
Business Development Manager
Munzing

Royce Mathews is a Business Development Manager at Munzing U.S. He brings over 30 years of expertise in the application of current and emerging technologies in the coatings and additives industries. He has a proven record of solving on-site and technical challenges, new product development and client retention. He has garnered knowledge from past roles as Technical Product Manager, Senior Research Chemist/Project Manager, and Senior Chemist for Polymer Synthesis and Coatings Application at Lubrizol, Cargill, McWhorter and Eastman, respectively. Royce is a graduate of DePaul University, has a M.S in Polymer Science and holds a M.S in Physical Chemistry.
---
New Development in Coatings Applications
As environmental awareness grows, the requirements for green coatings increase. As a result, there are also environmentally friendly wax additives needed to produce "green" coatings. Wax-additives are used to improve different properties of a powder coating. Depending on the wax type, degassing and leveling, scratch resistance or the gloss can be improved. With special wax additives it is also possible to adjust a textured powder coating surface. In this presentation the different wax dispersions that are bio-based or possible to use in coatings with Eco-Labels are introduced. The results of comparison tests in different coatings systems will be shown. Different wax types and properties will be introduced and the results of a study in powder coating primid and hybrid system will be shown.
---