Powder Coating Short Course
The Powder Coating Kitchen: Hands-On Powder Coating Formulating Fundamentals
The PC Kitchen's Short Course introduces formulators, chemists and scientists to the fundamentals of creating a powder coating from the ground up. An introduction to resin chemistry and corresponding crosslinker technology will enable the chemist to understand how to construct a binder to meet the performance specified by the coating end user. A survey of powder coating additives, colorant pigments and extenders rounds out the basics of formulation technology. This hands-on course is held in a working powder coating laboratory, which includes practical sample making and coating evaluation. The PC Kitchen Short Course is eligible for CEU (continuing education) credits and will be accredited by International Association of Continuing Education and Training IACET.
Course Objectives:
After participating in this event attendees will be able to:
Identify the six generic types of powder coating chemistries and their general performance.
Understand the processing steps to manufacture a powder coating.
Understand the main components of a powder coating formulation and what influence each has on overall performance.
Apply a powder coating to laboratory test panels, cure the coating and evaluate basic film performance such as film thickness, color, gloss and impact resistance.
Instructor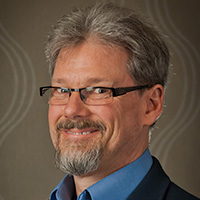 Kevin Biller

Founder
Powder Coating Research Group
Earn 9 Hours of Continuing Education
BNP Media is accredited by the International Association for Continuing Education and Training (IACET) and authorized to issue the IACET CEU
---
Short Course Agenda
Click on the buttons to view information:
Tuesday, October 1, 2019
Morning Sessions
9:00
Introductions and Course Overview
9:15
Powder Coating Evolution and Nomenclature: How Did We get Here?
9:45
Binder Chemistry: The Heart of a Powder Coating
10:45
11:00
Additives: The Voodoo of Formulating
11:45
Powder Application: A Very Electrifying Experience (Lecture and Hands-On Lab Demo)
---
Afternoon Sessions
1:00
Colorant Pigments: Color My World
1:35
Extender Pigments: Very Filling
2:10
Processing: It May be a Coating, But it's Made Like a Plastic
2:45
3:15
Lab Time: Let's Make a Powder Coating
4:00
Wednesday, October 2, 2019
Morning Sessions
8:30
The Mechanics of Formulating: Creating Products to Satisfy the Most Discerning Customers
9:30
Test Methods and Analysis: Characterizing Performance of Powder Coatings
10:00
Formulating Assignments: Show Us What You
Now
Know
10:15
10:30
Lab Time: Create Your Own Powder Coating
11:45
Evaluation of Your New Creation: Film Appearance and Mechanical Testing
12:30
---
Presented By
Platinum Sponsor
Gold Sponsor
Tabletop Sponsors
Media Sponsors