PC Kitchen Short Course
The PC Kitchen Short Course: Hands-On Powder Coating Formulating Fundamentals

The PC Kitchen's Short Course introduces formulators, chemists and scientists to the fundamentals of creating a powder coating from the ground up. An introduction to resin chemistry and corresponding crosslinker technology will enable the chemist to understand how to construct a binder to meet the performance specified by the coating end user. A survey of powder coating additives, colorant pigments and extenders rounds out the basics of formulation technology. This hands-on course is held in a working powder coating laboratory, which includes practical sample making and coating evaluation.
Instructor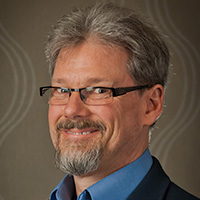 Kevin Biller

Founder
Powder Coating Research Group
---
2020 PC Kitchen Virtual Short Course Schedule
Times in Eastern Time Zone
Must be registered by October 21st to attend
Session 1: Thursday, October 22, 2020
1:00
Introductions and Course Overview
1:15
Powder Coating Evolution and Nomenclature: How Did We Get Here?
1:45
Binder Chemistry: The Heart of a Powder Coating
2:45
Questions & Answers
3:00
Binder Chemistry - Continued
3:45
Powder Application: A Very Electrifying Experience (Lecture and Hands-On Lab Demo)
4:15
Session 2: Thursday, October 29, 2020
1:00
Colorant Pigments: Color My World
1:15
Extender Pigments: Very Filling
1:45
Processing: It May be a Coating, But it's Made Like a Plastic
2:45
3:15
Lab Time: Let's Make a Powder Coating
4:00
4:15
Session 3: Thursday, November 5, 2020
1:00
Additives: The Voodoo of Formulating
1:30
The Mechanics of Formulating: Creating Products to Satisfy the Most Discerning Customers
2:30
3:00
Test Methods and Analysis: Characterizing Performance of Powder Coatings
3:30
Formulating Assignments: Show Us What You Now Know
4:15
Session 4: Thursday, November 12, 2020
1:00
We Create Your Powder Coatings
2:30
Evaluation of Your New Creation: Film Appearance and Mechanical Testing
3:30
Review of Formulations, Recommendations
4:00
4:15
---