PC Kitchen Short Course
The PC Kitchen Short Course 2.0: Advanced Formulating Techniques
Instructor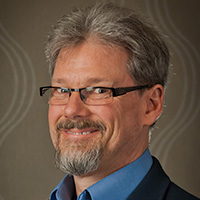 Kevin Biller

Founder
Powder Coating Research Group

New For 2021- PC Kitchen 2.0!
In conjunction with Paint & Coatings Industry's Powder Coating Summit, The Powder Coating Research Group is debuting an advanced formulation short course entitled, the PC Kitchen 2.0 to be held September 20-21 in PCR Group's laboratory in Columbus, Ohio. This two-day course delves into more complex formulation techniques such as:
Gloss reduction
Hyper-durability
Acrylics
Low-temperature cure
Chemical resistance
High hardness
Clearcoats
Special effects
Like the PC Kitchen Introductory course it includes both incisive lectures and exciting hands-on laboratory demos including application to heat sensitive substrates and alternate powder curing techniques such as IR and UV. We offer a discounted combination rate to attend both the Short Course and the Powder Coating Summit taking place the following two days. Visit the registration page for rates.
---