---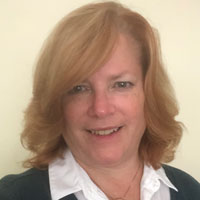 Bonnie Piro
Technical Marketing Manager
Sudarshan North America
Bonnie Piro is the Technical Marketing Manager for Sudarshan North America. She is responsible for all pigments in North America and micas on a global basis. She holds a BS in Chemical Engineering and a MS in Engineering Management from Drexel University. Previous to Sudarshan, she spent 30 years with Axalta Coating Systems, all of which involved pigments  color styling and matching, dispersion formulation and processing and alternative evaluations. She went to the "other side of the table" to Sudarshan in December of 2017.
---
Impact of Pigment Finishing on Powder Coating Performance
Organic pigments are synthesized molecules that result in providing a fairly narrow color (chroma and hue) around the color wheel, and within that pigment chemistry or color index there is a small window for color shifting. However, how you "finish" the pigment – wash, surface treat, dry, mill, etc., can greatly impact the pigment's performance in a powder coating. In this presentation, we will explore the impact of various finishing steps on powder coating properties such as gloss, pellet flow and overbake stability.
---