---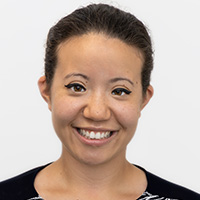 Connie Przeslawski
Technical Service Engineer
AGC, Inc.
Connie Przeslawski received her degree from the Pennsylvania State University from Eberly College of Science in 2009. She has worked with AGC, Inc. since 2017 in technical work and development for the Chemicals group across several product lines. She currently works as a Technical Service Engineer for the Lumiflon group, focusing in powder coatings.
---
Powder Coating Preparation Control of Surface Defects For FEVE Resin Systems
Paint formulators can spend an immense amount of time and resources screening various additives to remedy defects on cured surface coatings. However, in some cases, the processing parameters prior to spray application may be the cause of significant changes in defects for powder coating systems. We compared various preparation methods to changes in surface appearance and physical performance for FEVE resin-based powder systems over metallic substrates. This study will utilize accelerated corrosion testing to evaluate how a powder system's preparation can affect the topcoat's overall performance.
---