---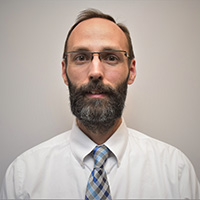 Daniel Goebbert
Chemist
Circle Prosco
Dr. Goebbert received his Ph.D. in Chemistry from Purdue University in 2006. He has worked at the Fritz-Haber-Institute, The University of Arizona and The University of Alabama. He currently works as a Chemist for Circle-Prosco Inc. located in Bloomington, Indiana.
---
False Beliefs That Potential Customers Have Concerning Zirconium Pretreatments
Zirconium-based pretreatments are environmentally friendly replacements for iron phosphate, zinc phosphate and chromate conversion coatings. This next-generation technology is being used on a variety of substrates, including steels, galvanized steels and aluminum. Zirconium pretreatments have been used commercially for over a decade, but have not captured a major share of the market despite advantages such as the elimination of toxic compounds, cost savings, ease of use and performance that matches other technologies. This session will explore the current state-of-the-art in zirconium pretreatment. We will also discuss reasons why companies have been slow to adopt the new technology and will dispel common myths surrounding zirconium pretreatments.
---