---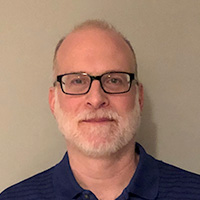 Douglas Huff
Technical Accounts Manager
FP Pigments
Douglas Huff currently holds the position of Technical Accounts Manager for FP-Pigments Inc. He has over 15 years of experience in the coatings industry in roles including R&D, quality assurance, production and sales. He then spent several years teaching middle and high school science before taking roles in the opacity pigment industry. Douglas holds a Bachelor of Science and an MBA as well as teacher certifications for Math and Science.
---
Next-Generation White Pigment Additive for Cost-Effective White and Colored Powder Coatings
FP Pigments produces a range of products for use in the coatings market to help reduce overall raw material costs. Designed as a partial replacement for TiO₂, our unique composite product, composed of TiO₂ encapsulated in high-purity PCC, has been successfully shown to replace between 10 and 30% of existing TiO₂ in powder coating formulations. Our presentation will describe the functionality of these pigments, and their performance in a range of interior white powder coatings. We will also discuss the potential for further cost savings through a reduction in the level of colored pigments used in tinted systems.
---