---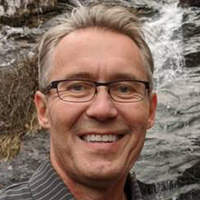 Ilkka Tamminen
Technical Sales
FP Pigments
Ilkka Tamminen has been with FP-Pigments in a technical sales role for the North and South American markets for the last 8 years. He works with all pigment application areas, from powder coatings to paper and soaps. Ilkka graduated from Tampere University of Applied Sciences with a B.S. in Paper Science and Engineering. Previously, Ilkka worked with CP Kelco for 18 years in technical sales of water-soluble polymers. In this role he covered Europe, Asia and later, the Americas.
---
Next-Generation White Pigment Additive for Cost-Effective White and Colored Powder Coatings
FP Pigments produces a range of products for use in the coatings market to help reduce overall raw material costs. Designed as a partial replacement for TiO₂, our unique composite product, composed of TiO₂ encapsulated in high-purity PCC, has been successfully shown to replace between 10 and 30% of existing TiO₂ in powder coating formulations. Our presentation will describe the functionality of these pigments, and their performance in a range of interior white powder coatings. We will also discuss the potential for further cost savings through a reduction in the level of colored pigments used in tinted systems.
---