---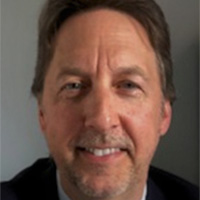 Kevin Hales
Automotive Market Innovation Manager, Powder Coatings
AkzoNobel Coatings Inc.
Kevin currently serves in the role of Automotive Market Innovation Manager for AkzoNobel, Interpon Powder Coatings. Kevin has over a 30-year history in automotive coatings and has served in many roles during that time; including product development, sales, product and market management. Throughout his career he has focused on numerous automotive applications, which include introducing leading technologies in wheel and trim programs positioned around the world and recently, automotive body applications. Additionally, Kevin has been focused on the advancements of powder coating applications for electrical vehicles as this exciting market takes off.
Kevin's extensive background in the automotive industry will provide an interesting vision for powder coatings and the new applications for the future.
---

Keynote Presentation: Back to the Future - A Look Back to See Ahead
Powder Coating is positioned for a resurgence as new application opportunities present themselves in new automotive architectures. With the focus on growth of electrification, environmental compliance, energy consumption and overall performance, new areas of the vehicle are being considered for powder. As we explore the history of powder coating, we witness some extraordinary successes, so why hasn't powder experienced the growth or use as a mainstream coating technology as compared to liquid? But more importantly, why is that about to change?
---