---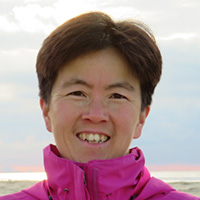 Lan Njo
Color Researcher
AkzoNobel Coatings, Inc.
Lan Njo is color researcher in the Color Technology department of AkzoNobel Paints & Coatings. She has worked with AkzoNobel since 2000 in color research and development. She has been investigating vehicle refinishes, aerospace, coil and powder coatings. Her main interest is in visual perception: develop standard visual assessment procedures and correlate visuals with measurements to provide the business with objective digital tools that reduce lead time and improve communications.
---

Digitalizing Surface Texture for Powder Coatings
In powder coatings, there is a growing trend towards textured surfaces, especially in the architectural segment where both coarse and fine textures are often used. Traditionally, the quality of textured (powder coating) surfaces is checked by visual inspections. In this presentation, we will describe our investigations into BYK-Gardner's new instrument, the spectro2profiler, with which we are preparing for the digitalization of quality control of textured surfaces. With this device, we can measure surface topography, allowing us to measure the structural properties of textured coatings.
We collected a large set of textured panels and performed a visual experiment in which a group of observers assessed pairs of panels. Next, we measured the panels with the new device, and correlated the instrumental with the visual data. This way, we derived a method to objectively evaluate the structural quality of powder coatings, both fine and coarse, in a consistent, precise and standardized manner, which can lead to digital tolerances for texture and reduce complaints. Furthermore, by collecting all measurements in a database, we can better monitor our processes and improve customer communication by sharing data, and improve the formulation by providing additional data, thereby reducing the lead time for customers.
---