---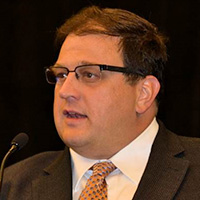 Mark Ryan
Marketing Manager
Shepherd Color Co
Mark Ryan is the Marketing Manager for the Shepherd Color Company. He has worked in various technical, sales and marketing roles in the high-performance coatings industry for over 25 years. Shepherd Color specializes in high-performance inorganic pigments for the coatings, plastics and glass coatings industries.
---

Weathering Results of Colorful Fluoropolymer Powder Coatings
Powder coatings provide an excellent method for coating a number of building products where exterior durability is required. The optimum systems are based on fluoropolymer resin systems and highly durable color pigments. The standard for the colored pigments are a class known as CICPs (Complex Inorganic Color Pigments) that have the ultimate in durability and inertness while providing bright colors. A study was initiated that looks at the weathering of CICPs in FEVE resin systems in a wide range of tests including QUV-B, concentrated natural weathering, Northern Industrial (U.S.), and Southern Florida. A wide range of CICP classes were used to provide data on a wide range of possible color matching.
---