---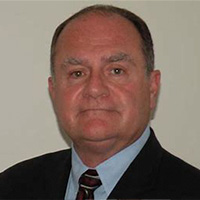 Martin Powell
Technical Systems Specialist
Carlisle Fluid Technologies
Martin Powell has 38 years of experience in the finishing industry. Experience covers; sales/installation of equipment, design and layout of turnkey powder coating systems; spray booths, ovens for pharmaceutical – heat treating – finishing. He has a Bachelor's Degree in Business Administration with a Minor in International Management, as well as a Bachelor's Degree in Marketing. He has been published in several trade journals and speaks at trade shows and various association meetings on code compliance, safety, powder coating, ovens, wood finishing, and other product finishing equipment.
---
Curing, Drying, Melting - How We Test - Then Build An Oven
Your customers are our customers. We cure, melt or dry the coatings made by the attendees and coating OEMs. Attendees will learn: Each customer is different; part shape and substrate, budgets, and floor space. Whatever the requirements or restrictions, "The Coating Must Be Cured." The presentation will also discuss how we test customer products in our testing lab for IR - Infrared, Convection and how those are used to build a UV oven. Specific types of infrared emitters will be presented, and which application they are better suited for. Convection oven design will be discussed, air flow efficiency vs. duct design, sizes and orientation of conveyor through the ovens. This is an overview of ovens of various types and configurations, and why it is important to attendees of this PC Summit.
---