---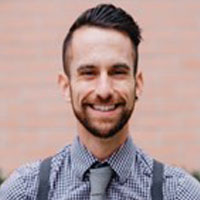 Matthew Gadman
Technology Leader - Coatings TS&D Group
King Industries, Inc.
Matthew J. Gadman is a Technology Leader at King Industries Inc. located in Norwalk, Connecticut. He has a wide-range of experience with specialty chemicals for coatings applications, inclusive of acid and organometallic catalysts, corrosion inhibitors, polyol resin modifiers and rheology additives. In addition to work on corrosion inhibitors, some of Matthew's major contributions have been on epoxy catalysts and urethane diol resin modifiers, both of which are topics in which he has authored technical publications. Matthew first began working in coatings in 2015 after receiving a B.S. in chemistry, with a focus in biochemistry, from Sacred Heart University.
---