---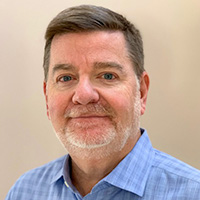 Richard Czarnecki
Director, Business & Technology Development
Micro Powders, Inc.
Rich is currently the Director of Business & Technology Development for Micro Powders. He joined MPI in 2011 as Technical Director. He has over 35 years of experience in the coatings and inks industries, and has led formulation and polymer synthesis teams at companies that include Sun Chemical and Zeneca.
---
Graphene/Wax Composites for Improved Anticorrosion
Graphene oxide is a carbon-based material similar to carbon nanotubes and fullerenes. This nano-sized black powder has been shown to improve corrosion resistance in protective coatings. Being a nano powder, graphene oxide has a very high surface area and is extremely difficult to wet and disperse in coating systems. Industrial hygiene issues have been a deterrent to the broader use of graphene oxide in powder coatings. This presentation will offer information on composite powders based on combinations of graphene oxide with polyolefin waxes. The resulting graphene oxide composite powders are easier to use and safer to handle in laboratories and manufacturing facilities. Corrosion resistance data will be presented to demonstrate the benefit of graphene oxide modification in coatings applied over both bare and FePO4 pretreated cold rolled steel substrates.
---