---
Join me for my presentation at CTT Virtual Week!
Wednesday, September 9
2:05 pm – 2:35 pm CST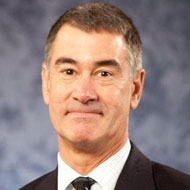 George Mauer, PhD
Research Scientist
Chitec Technology, Corporation

George Mauer is a Senior Scientist at Chitec Technology Co. Ltd. and focuses mostly on the use of UVA, HALS and AO's in the stabilization of organic materials. He has 36 years experience at PPG Ind in a variety of solvent-based, water-based and powder coatings and resin technologies. George contributed to all Automotive coating layer technologies and culminated his OEM tenure as the Global Director of Sprayable Technologies. He holds 12 US Patents. George received his BS in Chemistry from Bates College and a PhD in physical organic chemistry from Dartmouth College.
A Novel Reactive UV-Absorbing Diol
The clearcoat enamel with crosslinking chemistries of isocyanate/polyol or melamine/polyol is the outermost layer of automotive coatings. It provides the topcoat layer excellent physical properties and a high-gloss appearance. To achieve long-term durability, UV stabilizers play an important role in protecting topcoats from color fading and surface cracking as a result of sunlight exposure. A novel benzotriazole (BTZ) UV absorber carries two primary hydroxyl groups, which can react with isocyanates and melamine resins and covalently bond with the polymer backbone. This advanced technology overcomes the migration issue and dramatically improves the coatings performance to levels that were otherwise unattainable.
---