2023 Agenda
Wednesday, September 6, 2023
9:00 AM - 4:00 PM
CSCT Golf Outing
Join CSCT for the annual golf outing on September 6th. Members and non-members welcome! For more details and to register, visit
www.chicagocoatings.org/golf
9:00 AM - 12:00 PM
Short Course 1
Introduction to Paints and Coatings
Sam Morell, samMorell.com
There's a tremendous amount of technology that goes into a "Can of Paint" – more so than most other chemical industry end use products.This course will give an overview of the Paint and Coatings industry including core fundamentals with respect to performance and key raw materials including chemistry, mechanism and application. This course is designed for research and development as well as business area personnel engaged in all aspects of paints and coatings including architectural paints, industrial coatings and special purpose/maintenance finishes. While targeted for formulating chemists, it is also well suited for marketing, sales, production and customer service personnel and, particularly, to newcomers to the industry. Managers and supervisors would also benefit from this course by having a better understanding, and appreciation, of the paint and coatings industry.
1:00 PM - 4:00 PM
Short Course 2
Formulating with Mike: The Good, the Bad and the Colorful
Michael Praw, Indorama Ventures
This course will discuss coatings formulations and the common issues encountered by formulators, such as resin choice, balancing co-solvents and using the best additive package. Mike will cover the different raw material groups, how to use them, and the best impacts they can have on formulations. He will also cover coatings defects, such as flooding, floating, flocculation, mud cracking, gloss issues, and tips on how to solve them.
4:00 PM - 6:00 PM
Exhibitor Move-In
Thursday, September 7, 2023
7:30 AM - 8:30 AM
Networking Breakfast
Exhibit Hall Open
8:30 AM - 9:30 AM
Keynote Presentation
Powder Coatings Color a New Frontier
Alan Alex, AkzoNobel in North America
The global powder coatings market was valued at $13.5 billion USD in 2022 and is projected to reach more than $25.4 billion by 2032. While powder coatings account for an average 10% of the overall coatings market in Europe and Asia, it currently only accounts for 5-6% within North America. Why is this? Join us as Alan Alex, Regional Commercial Director for AkzoNobel in North America, delves into the fast-changing world of powder coatings, explores how powder is breaching newer, more sustainable and economical frontiers, and uncovers how powder is changing the way we visualize color.
9:30 AM – 10:15 AM
Networking Break
Sponsored by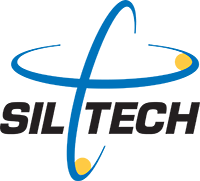 Exhibit Hall Open
10:20 AM - 10:50 AM
Track 1: Resin Developments 1
Superdurable One-Shot Matte Polyester HAA Powder Coatings
Joshua Gesford, Covestro LLC
The interest in matte and dead matte (< 10 GU) powder coatings is continuously growing in the architectural, automotive and agricultural, construction and earth moving equipment (ACE) markets, amongst others. These industries demand the highest appearance and performance requirements, thus leading to new superdurable polyester resin developments. The new one-shot matte (OSM) polyester-HAA system provides a combination of improved appearance and gloss stability, superdurable (AAMA 2604) exterior durability, enhanced storage stability and cost competitiveness compared to alternative technologies in the market.
---
Track 2: Waterborne Technology
Formulating a Sustainable Waterborne Tint Base
Richard Abbott, Birla Carbon
Developing sustainable formulations is crucial for coatings companies and suppliers to align with their overall sustainability strategy. Achieving this requires gradual substitutions of ingredients and energy cost reductions, or a more ambitious approach of completely changing to sustainable formulations, which is a more complex undertaking. In this study, we propose a sustainable waterborne tint base formulation using a carbon-negative sustainable carbonaceous material (SCM). The development of this sustainable tint base formulation aimed to reduce the environmental impact of coatings while maintaining their performance characteristics. It emphasizes the need for a systematic approach to achieve sustainable outcomes, including scoping objectives and identifying the most appropriate methodology. This presentation will be helpful for those interested in establishing their own fully sustainable formulations.
---
Track 3: Pigments and Colorants
Development of Easy-to-Disperse Aluminum Pigments for Waterborne and Solventborne Paint Systems
Jon Lawniczak, Eckart America
Aluminum pigments are used in industrial coatings to provide visual effects such as sparkle and silver brightness, and also to provide functional performance such as heat, chemical, and corrosion resistance. Optimal performance from flake pigments depends on complete dispersion of the pigment paste into the coating system. Typically, the dispersion process takes extra time and steps that are not routine in the paint making process. There is a need for a more easily dispersed aluminum pigment. This presentation evaluates new pigment treatments to make aluminum flake pigments easily dispersible. Evaluations will include the following in typical waterborne and solventborne paint chemistries: 1) ease of dispersibility as measured by time to disperse and film appearance after dispersion. 2) brightness, appearance, and gloss in the dry film. 3) gassing and pH stability in WB paint.
---
Track 4: Special Purpose Coatings
New Thermal Management Raw Materials Platform Gives Flexibility to Develop
Next-Generation Thermal Insulation Coatings with Improved Performance
Hrishikesh (Rishi) Bhide, Evonik Corporation
Coating industry trends have driven increased use and interest to develop more efficiency and durable thermal insulative coatings. The key areas for this expansion are to reduce corrosion under insulation, increase occupational safety, and reduce energy loss. Key features of these water-based coatings are low thermal conductivity, high hydrophobicity and adhesion, along with an emerging interest to have greater heat resistance and stability. This presentation will introduce a new water-based, silicone hybrid binder and two novel microporous composite granules; one with high thermal insulative efficiency and the other, a pure hydrophobic synthetic silica pearl shaped filler to optimize thermal insulation efficiency as well as offering mechanical stability and reduced cracking in these highly filled coatings. The new platform offers the formulator options to leverage all new technologies together or separately when a compatible binder is needed to increase thermal heat stability, and or new fillers are needed to achieve low thermal conductivity and improve mechanical stability by reducing cracking in highly filled coatings. Coatings and formulating details will be highlighted.
10:55 AM - 11:25 AM
Track 1: Resin Developments 1
Silane Functionalized, Hydrophobic Polymers for
Moisture Curing, Isocyanate-Free Protective Topcoats
Denis Heymans, Hexion Research Belgium
Silane-based moisture-curing coatings dry through a two-step reaction process. First, silane-functionalized polymers hydrolyze with moisture from the ambient air to yield silanols. Then, silanol groups condensate to form siloxane crosslinks. This technology is somewhat used for high-performance marine and protective applications. However, the challenge of their stabilization has so far limited their use in one-component systems. The resins evaluated in this study combine vinyl and methacryl alkoxysilane monomers with vinyl neodecanoate and vinyl neononanoate monomers. The high hydrophobicity of the latter allowing easy formulation in 1K coatings. The monomer ratios were chosen to combine the unique properties of neoacid derivatives, such as hydrophobicity and durability, with the moisture-curing mechanism of silanes. Selected vinyl silane resins for clear and pigmented protective topcoats were then benchmarked against commercial systems: 2K polyurethanes and 1K acrylic-polysiloxanes. Finally, the performance of some coatings was tested in specific application such as antigraffiti or anticorrosion topcoats. The results demonstrate that these high-solids, fast-drying, and cost-efficient isocyanate-free 1K systems are a valuable alternative to 2K polyurethanes and acrylic-polysiloxanes for many applications, particularly in protective coatings.
---
Track 2: Waterborne Technology
Inverted Ribbon Phyllosilicates – An Exciting Family of Rheology Additives
Marcelo Herszenhaut, LEHVOSS North America
Clay-based rheological additives are inorganic, naturally occurring minerals commonly used in a wide range of applications in waterborne coatings formulations and construction chemicals. Rheological properties of the end products can be precisely controlled in order to achieve optimized stability and application properties. This session will discuss the advantages of inverted ribbon phyllosilicate rheology modifiers for waterborne coating systems. We will compare ribbon phyllosilicates with lamellar clays in terms of ease of activation, shear response, and stability as function of ionic strength and pH changes.
---
Track 3: Pigments and Colorants
Polymorphism of Copper Phthalocyanine Pigments
Bonnie Piro, Sudarshan North America
Copper phthalocyanine blue pigments are one of the most significant synthetic pigments produced today due to their high color strength and durability – and blue color. Phthalocyanine blue pigments are known to exist in many crystal modifications. The three most important and industrially available are α (alpha), β (beta), and ε (epsilon). The α form is to the red side while the β form is to the green side. The ε is the most reddish shade of the chemistry. This presentation will review the chemistry and resulting morphologies and their impact in coatings – both liquid and powder.
---
Track 4: Special Purpose Coatings
High Molecular Weight Silicone Emulsions: Preparation, Properties, and Applications
Brian Mulhern, CHT USA
Polydimethylsiloxanes or silicones are a highly unique class of polymers that are utilized in almost every industry. They can be varied over a broad range of molecular weights, organic modifications and branching structures, and utilized in both water-based and anhydrous formulations. Silicone emulsions are inert, heat-stable, nontoxic products that suit many applications where lubrication, gloss, antistatic, protective, and release properties are advantageous. High-molecular-weight silicone emulsions are important in the coatings industry as they function as slip and antimar additives for both aqueous and nonaqueous coatings. They can also help increase the scratch resistance, increase gloss, and decrease whitening. Preparation of aqueous mechanical emulsions of silicone gum is difficult due to the handling of highly viscous materials, and requires specialized processing equipment and emulsifiers. These emulsions are typically prepared using specialized surfactants based on a siloxane copolymer resin and often contain xylene and other undesirable substances that are present during the manufacture of the siloxane copolymer resin. The preparation, properties and applications of high-molecular-weight silicone emulsions will be discussed as well as new advancements in the processing of these emulsions. Parameters including particle size, emulsifier system, and silicone molecular weight were examined.
11:30 AM – 12:00 PM
Track 1: Resin Developments 1
Organic-Inorganic Hybrid (OIH)
Low-Temperature-Curable System for Industrial Coatings
Tahereh (Neda) Hayeri, Coating Research Institute, Eastern Michigan University
Binders are the essential ingredients in every coating formulation and primarily define the coating system's properties, applications, and curing technologies. The most popular and commonly used binders in conventional industrial coatings are usually designed to be cured at a specific curing temperature within a particular baking window based on the substrate characteristic. Besides the high energy consumption that treats the environment by carbon emissions, some inherent limitations are brought to the system due to choosing the mistaken coating/substrate combination. Also, temperature overshooting or undershooting triggers problems such as poor adhesion and appearance defects. We have developed a family of new-generation oligomers capable of curing at low temperatures, which has the potential to expand their applications to a broad range of substrates, including plastics and composites, while reducing energy consumption for curing. A broad range of alkoxy-silane functional oligomers/polymers has been meticulously designed and synthesized with varying backbone structures and functional group contents. Oligomers containing bio-based resources have also been synthesized to reduce their environmental impact. By leveraging unique low-temperature-cure chemistry, we have successfully developed organic-inorganic coatings that show excellent and tunable thermo-mechanical properties for their applications in industrial coatings for a broad range of substrates.
---
Track 2: Waterborne Technology
Emulsion Principles and the Importance of Waterborne Hydrophobic Additives in Architectural Paints and Coatings
Cody Lindemulder, CHT-USA
Hydrophobic additives are a cornerstone in today's high performing architectural paints and coatings. The interaction of water with construction materials is the main reasons damage can occur and refurbishment work becomes necessary. The use of hydrophobic agents in paints, coatings, plasters and building materials is imperative to provide protection against water and to improve the functionality of our homes. In this talk we will dive into the science behind emulsion technology while highlighting silicones and waxes role as hydrophobic agents. There seems to be endless options for waterborne hydrophobic additives in our industries and having a fundamental understanding of emulsion principles will allow us to become more effective while designing hydrophobic paints and coatings. The combination of polysiloxane and silicone resin emulsions are commonly used for facade coating protection. Polysiloxanes are mainly responsible for the beading effect on surfaces, whereas silicone resins drastically reduce the water uptake, while increasing the water vapor permeability at the same time. The other chemistry commonly used for hydrophobing are modified paraffin wax emulsions. With these waxes it is also possible to achieve a strong reduction of dirt pick-up and an increased early water resistance, especially when used in combination with silicone chemistries.
---
Track 3: Pigments and Colorants
Possibilities for the Use of Aluminum Pigments in Powder Coatings for Outdoor Application
Joachim Schulze, Schlenk-Metallic-Pigments
Metal pigments are becoming increasingly important in powder coatings due to their attractive optical properties, especially in outdoor applications such as high-quality facades. This presentation will demonstrate ways in which metal-pigmented powder coatings can be tailored to meet the demands of these high-performance applications, which are known to be often exposed to severe weather conditions.
---
Track 4: Special Purpose Coatings
High-Performance TiO2-Free Roof Coatings Via Novel Hollow Plastic Microspheres
Evan Montanez, Coadtech
Hollow, plastic microspheres (HPMS) are becoming increasingly common in the coating formulator's toolbox and provide an enduring source of innovation for climate-resilient and sustainable products. In this study, the ability of HPMS to fully displace TiO2 in roof coating formulations is explored. Using the "foam optics" mechanism, HPMS provide solar reflectivity and wet hiding power to coatings, particularly in coatings formulated under the critical pigment volume content (CPVC). The "foam optics" mechanism is explained in this paper, and the effect on incoming solar light is illustrated. Compared to traditional fillers, this increased solar reflectivity is much higher in the near-infrared spectrum of solar light, while performing just as well in the UV-Vis spectrum. Due to their closed-cell, spherical shape, HPMS possess lower binder demand and oil absorption, offering a higher CPVC and exceptional flexibility to the formulator. Finally, this study offers guidance to further development in the HPMS space.
12:00 PM – 1:00 PM
Luncheon
Sponsored by
Exhibit Hall Open
1:05 PM - 1:35 PM
Track 1: Architectural Coatings
Novel Dispersant for Zero-VOC Architectural Coatings
with Improved Open Time/Freeze Thaw Stability
Celia Buono, Nouryon Performance Chemicals LLC
Open time is the length of time a paint film remains "wet" or open enough to allow workability when paint is applied with brush or roller. Open time is a key performance vector for paints and coatings, especially for better one-coat hiding. In waterborne coatings, the film formation phenomena controls the open time. Currently, formulators use a cosolvent or coalescent, which slows down the evaporation of the water during the film drying process to increase open time. However, these glycol solvents contribute to the volatile organic content (VOC), and this is a serious issue since the goal of most formulations is zero VOCs. In paint and coatings formulation during the grind stage, the dispersant (usually a polymer) is key to keeping pigment particles in the desired particle range necessary for optimum performance, promoting stability avoiding syneresis, pigment precipitation/aglomeration. This presentation will discuss the benefits with a novel pigment dispersant polymer for zero-VOC archtectural paint, eliminating the need of glycols as well as defomaer in the grind step. The resulting formulation with the novel dispersant improves film formation, open time, color development, as well as freeze/thaw and heat stability, while lowering the total formulation cost.
---
Track 2: Sustainable Technology
Towards a Safer and Sustainable Future: a Breakthrough
in Antistatic Additives for Coating and Adhesive Applications
Mouhcine Kanouni, Clariant Corporation
Antistatic additives play a crucial role in preventing processing issues, safety hazards, and electrical defects by reducing or eliminating electrostatic charge in coatings. They enhance conductivity, ensuring quick and safe dissipation of the charge to safeguard sensitive electronic equipment from ESD damage. The choice of antistatic additive depends on specific coating and application requirements such as substrate material, desired conductivity level, and processing conditions. Ammonium salts are the most common antistatic additives but have several drawbacks such as high toxicity, skin sensitivity, and metal corrosion. Clariant is developing an eco-friendly, renewable antistatic solution that is free from amine and amide, with superior toxicological profile compared to ammonium salts. This study will present the latest findings on this new development.
---
Track 3: Corrosion Control Technology
Improving Durability in Alkyd Coatings with Novel Catalyst Technology
Kellie Salerno, Borchers: A Milliken Brand
Oxidatively cured coatings, such as alkyds and oil-based paints, rely on conventional driers or catalysts to increase reaction rates and achieve faster drying times. However, cure technology can do more than speed up dry times. Typically, formulators measure how tough and durable an alkyd coating is by measuring hardness values through various test methods such as König and pencil hardness. However, hardness values are not the only way to measure the "toughness" of a coating. By selecting the proper catalyst, formulators can further improve critical performance properties within their alkyd coatings, such as durability, weatherability, non-yellowing over time, and gloss retention. This presentation will highlight how Borchers' novel catalyst technology can take alkyd coating performance to the next level and add extra robustness.
---
Track 4: Digitalization and Artificial Intelligence
AI is Here! Are You Ready?
Sasha Novakovich, Alchemy
Unless you have been living under a rock, you have heard about ChatGPT and all the advances with Large Language Models specifically and artificial intelligence in general. If you haven't tried, ask ChatGPT how to make paint! But ChatGPT is relying on public data and all your formulations data is proprietary, so what to do? AI-powered formulating is finally here and ready for prime time. It's being used to dramatically accelerate fundamental discovery. It is speeding new and derivative product development. AI is dramatically speeding our understanding of cause-and-effect relationships between ingredients, and functional and technical performance. AI can also assist with formula optimization, efficiently recommending formulations that meet specific targets. The business benefits of such advances are tremendous  reduce product development timelines, increase market responsiveness, and accelerate time to revenue. So what can your company be doing today to leverage AI when formulating? This presentation will cover: 1. How to set your AI strategy; 2. Discuss the factors that have historically made AI hard to actualize; 3. Determine how best to overcome these challenges in your organization; 4. Provide an actionable roadmap to make AI a reality
1:40 PM - 2:10 PM
Track 1: Architectural Coatings
Influence of Polymer Emulsions on Durability
of Liquid Acrylic Elastomeric Roof Membranes
Artur Palasz, Ph.D., Spektrochem Technical Center of Raw Materials for Architectural Paints
Nine polymer emulsions, including acrylic and styrene-acrylic polymers with low Tg, were compared for use in elastomeric roof membrane formulations in accordance with ASTM D6083 in order to characterize the properties of the obtained coatings in terms of water absorption, low temperature flexibility, dirt pick-up, and changes in properties after exposure to accelerated artificial weathering in a UV chamber. The importance of extensive characteristics of the starting point formulations presented as support for technical sales recommendations of raw materials, in this case polymer emulsions, was discussed in terms of facilitating the choice of the right polymer emulsion by the formulator. It was shown how the properties of coatings may change drastically after weathering tests, especially with regard to the decrease in flexibility at low temperature, and that this decrease does not depend on the Tg of the polymer emulsion. It was shown how a balanced approach to the preparation of raw material sales tools can contribute to saving money in high-cost works related to the application of elastomeric coatings on roofs and minimizing the need to repair or recoat them.
---
Track 2: Sustainable Technology
Engineered for Performance, Sustainable by Nature:
Biobased Polyols for Performance Elastomers
Ben Thornton, Emery Oleochemicals LLC
Engineering a bio-based polyester polyol with excellent physical properties for CASE applications—specifically high-performance elastomers – is the focus of this research. Using building blocks derived from natural feedstocks like plant oils and animal fats to design several novel polyols, increased tensile and tear strength were achieved without compromising other physical/chemical properties of the resultant polyurethane. Comparison data with conventional polyols is also presented, with the bio-based polyols achieving tensile values of >3000 psi, even in cold-cast systems. The resultant bio-based polyester polyols are low color and liquid at room temperature. A wide range of molecular weights (OHV) is possible — in this work we focus on 1,000 MW range diols for enhanced compatibility and ease of formulation. This research study proves that high-quality urethanes with good physical properties can be made from renewable bio-based and sustainable materials.
---
Track 3: Corrosion Control Technology
Impactful Corrosion Solutions for Metal Protective Coatings
Michelle Bauer, ICL
The cost of corrosion accounts for over 3% of the global GDP, making protective coatings an essential need in the global economy. Sustainability, once an idealistic concept, has become the driver of every company's strategic action plan to meet the needs of their customers and the planet. The measurement of business success has gone beyond a mere measurement of profit, but also considers the efforts to address ESG (environmental, social and governance) issues. Incremental improvements in sustainability will lead to a long-term transformation of coatings solutions. One way a coatings manufacturer can address ESG is by eliminating their dependence on toxic corrosion inhibitors. Selection of nontoxic, regulatory-compliant additives will reduce exposure for its employees, end users, and the environment. Nontoxic corrosion inhibitors can replace traditional chemistries and maintain coating performance while creating a more sustainable product. Demonstration of these products in several applications will be presented.
---
Track 4: Digitalization and Artificial Intelligence
Creating The Proper Infrastructure for AI-Driven Development
Noel Hollingsworth, Uncountable
Artificial intelligence (AI) is transforming the way R&D organizations operate, offering immense opportunities to streamline research processes, optimize formulation design, and accelerate development of new products. However, to fully utilize AI, and improve productivity and innovation in coatings development, it's crucial that scientific data is captured and structured properly. Using AI algorithms automate and optimize the analysis of vast amounts of data, helping researchers quickly identify key insights and make informed decisions. However, for AI algorithms to operate effectively, data must be accurate, properly formatted, and structured. Using structured databases capture data in a manner that enables traditional methods of analysis as well as AI-driven analysis. Similar to formulation and testing data, contextual data such as equipment settings, environmental conditions, and raw materials specifications are key to accurate analysis and interpretation of experimental results. Today, end-to-end software solutions offer intuitive platforms for data entry, analysis, automation, reporting, in addition to real time and historical performance dashboards. When it comes to optimizing efficiency and efficacy, AI has the potential to revolutionize coatings development. As such, by implementing an end-to-end data management platform, organizations in the coatings industry can unlock the full value of AI, allowing them to stay ahead of competition.
2:15 PM - 2:45 PM
Track 1: Architectural Coatings
Paradigm-Shifting Work Yields Surprising New Formulation Options
Steven Crast, DyStar
For semigloss architectural paints, organically modified silicone defoamers predominate. However, silicone raw materials can be expensive and are sensitive to supply chain issues. DyStar tested a wide number of chemistries in a modern low-VOC paint formulation, and made the unexpected discovery that several nonsilicone products worked very well and could offer a valuable solution to manufacturers seeking to reduce supply risk at a reasonable cost, and possibly even reduce the number of defoamers in their formulations. The starting-point formulation and complete test data will be presented including the methods used to differentiate between the surface films. The latest work in satin and flat finishes will also be presented.
---
Track 2: Sustainable Technology
Paint Beyond the Brush: Innovations in Non-Paint Applications for Latex Paint
Sanjeev Bagaria, GDB International, Inc.
As concern for the environment increases, the disposal of unused or leftover paint has become a major issue. Recycling latex paint is an emerging trend in the industry, but limited market opportunities exist for recycled paint products due to negative customer perception and lack of awareness. This presentation focuses on nonpaint applications for waste paint, specifically in the development of three different products: • crack-filling (patching) compound • spackling compound, and • elastomeric/roofing compound. The development process involved rigorous testing in both laboratory and field settings to ensure the products met industry benchmarks for performance. Results demonstrated that each product met or exceeded the performance of the benchmark product, suggesting a high potential for success in the market. Recycling of latex paint for nonpaint applications is a cost-effective and sustainable solution that can address the issue of paint waste and promote a more sustainable manufacturing industry.
---
Track 3: Corrosion Control Technology
Metal Coatings for the Future
Terri John, Synthomer
One of the main technical objectives of resin suppliers is to be able to offer binders that make possible the preparation of coatings combining a low VOC content and performance equivalent to that of the solvent-based coatings they are designed to replace. This is particularly true in the field of anticorrosion coatings for metal substrates. Despite recent innovations in the coatings industry, metal substrates are still difficult to protect with water-based products. Nevertheless, there is an increasing demand for high-performance, water-based direct-to-metal products able to substitute solvent-based technologies (alkyds), because of the global trend towards VOC reduction in general, and the increasing preponderance of ecological or "green labels" for paint products and the "green attitude" of consumers in the DIY market. This presentation will discuss trends in metal coatings, as well as classifications in terms of durability and application, and give an overview of standard test methods and equipment. It will also provide insights on formulations for modern metal coatings in a VOC-compliant world, and discuss how polymers can be designed for direct-to-metal coatings that meet these evolving goals. We hope to improve the audience's understanding of challenges and solutions in metal coatings.
---
Track 4: Digitalization and Artificial Intelligence
Applied Machine Learning Strategies for Rapid Reformulation
William Erwin, Citrine Informatics
To meet ever-shifting market, customer, and supply demands, leaders in the coatings industry have adopted materials informatics (MI) to accelerate formulation development. Historically, intuition-based knowledge has been a key element of R&D in new coatings development. Through MI-driven product development, historical data alongside expert domain knowledge is captured, preserved, and deployed in the service of accelerated new product development. In this presentation, we discuss the core concepts enabling the successful deployment of MI to coatings problems. We provide an example of the application of materials informatics to address a common coatings reformulation problem: removing harmful materials, in this case outdated surfactants, to achieve regulatory compliance while maintaining product performance in solution and on application.
2:50 PM – 3:30 PM
Networking Break
Sponsored by
Exhibit Hall Open
3:35 PM - 4:05 PM
Track 1: Coatings of the Future
New Additive Development
Vitaly Talyansky, Stardust Materials, LLC
This presentation gives an overview of the current methods to mark coating products for tracing, identification, and process control. It draws on the substantial experience gained by manufacturers and converters in using tracers to fight counterfeiting and misuse of coatings. It argues the importance of introducing covert protection that escapes the attention of counterfeiters, and erects formidable obstacles in the way to illegal reproduction as well as errors in coating application. Case studies in security printing for document and brand protection, architectural coatings, and exterior paint are discussed. The presentation highlights the role of luminescent ceramics in security marking and process control. Relying on the mechanism of optical response, the ceramic tracers must overcome fundamental challenges in situations where optical transmission is inhibited to be successfully implemented in a wide variety of coating applications.
---
Track 2: Industrial Coatings
Replacing PFAS with Modern Silicon Cross-linking Moieties to
Confer Water and Oil Repellency, Release and Protection Properties
Bob Ruckle, Siltech
A series of reactive Q and T resins, Si(OR)4 and R'(SiOR)3 based units respectively, are formulated with reactive silicone polymers. The systems are evaluated in various fabric, leather, or hard surface treatments for water and oil repellency, release and anti-graffiti properties on various surfaces.
---
Track 3: Additive Advancements 1
The Use of Reactive Nonionic Surfactants in
Emulsion Polymerization to Improve Latex Water Resistance
Matthew Fisher, Indorama Ventures IVTC
The replacement of conventional surfactants with reactive surfactants in emulsion polymerization is a promising strategy to improve the water resistance of waterborne coatings. However, the proper use of reactive surfactants in emulsion polymerization to balance stability and water resistance remains a challenge. In this work, the properties and application of a new reactive nonionic surfactant are analyzed. The molecule was designed to react with the main monomers used in emulsion polymerization and exhibit surface activity similar to that of conventional surfactants. The effect of surfactant content, initiator type, and polymerization temperature on the incorporation of reactive nonionic surfactant into styrene-acrylic latex is explored. The optimized formulation and process allowed the incorporation of 70-85% of the reactive nonionic surfactant into latex particles of 80 nm. Semigloss paints formulated with these latexes had up to 90% higher scrub resistance.
---
Track 4: UV/EB Technology
Borrowing from the Past: Is UV/EB Technology a Sustainable Solution to the Energy Crisis?
Michael Bonner, Saint Clair Systems, Inc.
There has been a significant amount of attention paid to the geopolitical issues driving global energy shortages. But these are not new. You can look back to the 1970s and see striking similarities to the situation we are in today. Ultraviolet (UV), electron beam (EB), and UV-LED, also known as energy-curable technology developed in the late 1920s provides a path to consuming fewer petroleum resources. Energy-curable technology has been, and continues to be, one of the most sustainable technologies used in manufacturing. This presentation will examine the origins and advantages of these technologies and provide case studies where UV/EB-curable technology enables innovative manufacturing processes that consume less energy yet meet or exceed air quality standards without requiring add-on pollution controls. These demonstrate higher throughput efficiency, reduced waste and reduced CO2 emissions, resulting in the recognition of this technology by several regulatory agencies as a clean process alternative.
4:10 PM - 4:40 PM
Track 1: Coatings of the Future
On Electron Beam-Cured Polymer Networks: Formation Process & Other Chemical Phenomena
Tommaso Frison, Nemho Innovations BV
Electron Beam (EB) cannons and devices have been used for decades in industrial applications ranging from wastewater treatment to sterilization, from plastic (post-)processing to coating curing. The electrons generated and accelerated by EB possess sufficient energy to trigger several distinct chemical events, including free radical generation. Nevertheless, the coating industry currently employs EB almost exclusively to crosslink acrylate-functional coatings. Knowledge is scarce around the EB crosslinking process itself. Moreover, all other chemical reactions potentially accessible via EB (and their implications for the coating business) are not known, properly exploited, or fully grasped. Here, we outline some of such less conventional EB-triggered chemical reactions and discuss them for coating applications. In particular, we will tackle: collateral chemical reactions during acrylic free radical polymerization; epoxy cationic polymerization; and interpenetrating acrylic/epoxy polymer networks and their (hybrid) formation mechanisms. The combination of a broader selection of EB-reactive chemistries and ad-hoc adjustments of EB setting is expected to aid the bottom-up development of engineered coatings, and ultimately extend the efficiency and range of possibilities of EB curing.
---
Track 2: Industrial Coatings
Powder Coatings for Extreme Applications: Thermoplastic Polyaryletherketone
Zak Eckel, Arkema, Inc.
Thermoplastic powder coating offers advantages over thermosetting powder coating materials in impact, wear and chemical resistance but can be limited in their higher temperature performance. Poly-ether-ketone-ketone (PEKK) is part of the Polyaryletherketone (PAEK) family of ultrahigh-performance polymers, with an outstanding combination of physical, chemical, and thermal properties. Through the development of a unique copolymer structure, PEKK is made compatible with powder coating, creating strong primerless adhesion to metal and has a demonstrated high temperature performance (>260 C/500 F). In this presentation the compatibility with processes including primerless electrostatic spraying and fluidized bed dipping will be shown, as well as the high temperature and chemical resistance, and the excellent mechanical and wear performance of the powder coating. Demonstration of these benefits will be described relative to other high-performance powder coatings such as PFA and ECTFE as well as a case study in a relevant industrial/chemical environment.
---
Track 3: Additive Advancements 1
How to Control the Air/Liquid Interface to Produce the Perfect Coating
John Du, Patcham USA
Air, more specifically air/coating formulation interfacial interactions, can cause manufacturing challenges as well as compromise a coating's performance. This presentation will discuss the unfavorable air/liquid interactions that cause air entrapment and it's stabilization in coatings. The additives used to correct these issues and the consequences of under or over usage will also be covered in detail. Finally, how to properly select the type, dosage, and point of addition will be discussed with the goal of sufficient deforming for manufacturing, storage, application and film formation without creating or causing coatings defects.
---
Track 4: UV/EB Technology
An Introduction to UV-Cured Solid Resins: Applications and Benefits
Michael Knoblauch, Keyland Polymer Material Sciences, LLC
An introduction to the polymer chemistry of UV-cured solid resins, polyester, epoxy and others, focusing on what differentiates UV-cured solid resins from thermoset resins. The presentation will examine the polymer backbone, branching, reactive groups, cure response, molecular weight, and other functional aspects of UV-cured solid materials. The most typical use of these materials is in UV-cured powder coatings. The presentation will highlight the numerous environmental, carbon footprint, productivity, and water use reduction benefits of UV solid resins when used in a UV-cured powder coating and applied on various types of heat-sensitive and nonheat-sensitive substrates. It will also include a concluding look at how UV-cure solid resins are being adapted for use in UV-cured liquid materials.
4:15 PM - 4:45 PM
Track 1: Coatings of the Future
How to Adapt to the Digitalization Boom in the Coatings Industry
James Weatherall, SpecialChem
Following the global pandemic, the digital buying process of ingredients for coating formulations has accelerated from what had been predicted prior to 2020. This means that exploring, screening, and even final selection of ingredients is now done predominantly online. If you are a researcher or formulator, a marketer of ingredients, or even a procurement manager, you need to understand your digital channel options, how they differ, and which are the most critical for your business. This presentation will discuss the digital options relevant to the coatings industry overall. We will share where the early-stage digital buyers are looking, how frequently they are seeking solutions, and how suppliers can influence the journey of these buyers through digital. The proposed agenda for the presentation is as follows: 1. How digital impacts the buying process of coatings ingredients; 2. Rethinking digital strategies in the post-pandemic era; 3. How to choose the best digital channels for your coatings industry needs; 4. How to adapt your sales and marketing strategy to the new digital framework.
---
Track 2: Industrial Coatings
High-Performance, Sustainable Wax and Silicone Emulsions for Industrial Coatings Applications
Bruce Berglund, CHT USA Inc.
There are increasing demands for higher performance, more sustainable coatings employing more natural materials with substantial health, safety, and environmental properties. To address those challenges, raw material suppliers and coatings manufacturers are increasingly turning to water-based solutions that require efficient, environmentally friendly emulsion technologies. The science behind key wax and silicone emulsion technologies to meet these needs will be presented. Having a fundamental understanding of emulsion principles provides for more effective development when designing high-performance coating raw materials. A new wax emulsion technology will be presented that utilizes paraffin-free, natural waxes with surfactant packages that produce extremely high regulatory compliance formulations. These novel barrier additives provide water and oil repellency, block resistance and water beading while reducing or even preventing water vapor permeability. New silicone low-cyclic-content gum emulsions will also be presented that also have high regulatory clearances. These low-VOC, low-cyclic-content silicone additives provide slip, haptic properties, and resistance to water, scratching, abrasion, and blocking.
---
Track 3: Additive Advancements 1
100% Active Dispersants for Aqueous and Non-Aqueous Coatings
Anthony Gilbert, Lubrizol
The latest developments in 100%-solids, zero-VOC dispersants allows for excellent handling properties while still maintaining exceptional pigment and particle dispersant capabilities. The unique combination of novel polymer-chain technology and innovative pigment anchor chemistries permit easy handling at 100% solids with greater formulation flexibility and universality than lower-solids dispersants. The hazards of solvents are removed, and transport and manufacturing efficiency are improved, reducing overall carbon footprint and improving ease of use. Novel 100%-active aqueous dispersants are flowable at room temperature and benefit from simpler regulatory and labelling scrutiny through elimination of biocides. In nonaqueous and UV-cure applications, 100%-active dispersants can help reduce overall VOC, broaden dispersant compatibility with solvents and monomers, and allow for greater formulator flexibility. Strong color performance can be achieved in pigment dispersions with equal or better performance compared to lower-solids alternatives. This presentation will highlight recent advances in 100%-active hyperdispersant technology for aqueous and nonaqueous coatings and the performance thereof.
---
Track 4: UV/EB Technology
Illuminating Production Dark Spots with LED
Mike Higgins, Phoseon Technology
Over the last few years, companies are dealing with increased regulatory pressure on VOCs, workplace safety, and high energy costs while also looking for ways to become more sustainable. These challenges make the transition from thermal to UV LED curing very appealing. UV LED-curable coatings reduce curing times from minutes to seconds, take up a fraction of the production space, significantly reduce energy consumption, and contribute to workplace safety and sustainability. UV LED-curable coatings do not produce VOCs and are available for curing on metal, glass, plastic, and composites. This presentation will highlight where UV LED coatings are being used today to address production bottlenecks and save money.
5:15 PM – 6:30 PM
Networking Reception
Sponsored by
Exhibit Hall Open
Friday, September 8, 2023
7:30 AM - 8:30 AM
Networking Breakfast
Exhibit Hall Open
8:30 AM - 9:00 AM
Track 1: Wood Coatings
Innovative TEA-free Polyurethane Dispersions for Industrial Wood Coatings
Laurie Morris, Alberdingk Boley, Inc.
Polyurethane dispersions (PUDs) are widely used in industrial wood coatings. These coatings have optimal properties including abrasion resistance, flexibility, resistance to blocking, and exterior durability. PUDs have traditionally been stabilized with Triethyl amine (TEA). This organic amine has come under scrutiny because it is flammable, toxic to the skin and eyes, and it is a hazardous air pollutant (HAP). Many furniture manufacturers have restricted the use of this amine, and "greener" PUDs are desired. Several new TEA-free PUDs have been developed and evaluated for use in industrial wood coatings. These products include amine-free, UV-curable and bio-based PUDs with unique stabilization and excellent properties. A study will be presented that investigates the performance of these products as compared to their traditional counterparts. Coating properties, test methods, and formulation robustness will be discussed.
---
Track 2: Antimicrobial Coatings
High-Touch Coatings with Continuously Active Antimicrobial Functionality
Mark Langille, Corning Inc.
Surfaces having continuously active antibacterial and antiviral properties are a powerful tool to supplement traditional disinfection practices. These active surfaces can reduce the level of recontamination on high-touch surfaces, and provide antimicrobial efficacy between regular cleaning and disinfection protocols. Guidance and test methods for surface products adding residual efficacy claims against human pathogens have recently been finalized by the U.S. EPA. There is strong interest in the continued development of antimicrobial coatings, particularly for surfaces that are frequently touched. A challenge is that these surfaces often use high-performance coatings, which can have inherent properties detrimental to achieving antimicrobial efficacy. This talk will discuss advancements made in the development of high-touch coatings, formulated with a unique copper-glass ceramic additive that demonstrate continuously active antimicrobial functionality.
---
Track 3: Resin Developments 2
Effect of Different Surfactants on Emulsion Polymerization of Vinyl-Acrylic Latex
Bruno Dário, Indorama Ventures
The emulsion polymerization process to generate vinyl-acrylic latexes can be complex, and the replacement of APE-based surfactants for EHS-friendly solutions can be challenging. The higher polarity of the polymer decreases surfactant adsorption and can also decrease the water resistance of the final coating; hence, surfactant choice is crucial in the development of resilient formulations. The effect of APE-free nonionic surfactants with different hydrophobes and APE-free anionic surfactants with different ethylene oxide content in the emulsion polymerization of vinyl-acrylic latex was investigated in terms of particle size, filterable solids, and stability. The results were compared against vinyl-acrylic latexes synthesized with APE-based and APE-free surfactant benchmarks. A 45% PVC paint was formulated, and the vinyl-acrylic latex synthesized with the optimized APE-free surfactant ratio increased wet scrub resistance in 200% when compared against the APE-free benchmark surfactants, and 230% increase when compared against the APE-free latex commercially available.
---
Track 4: Formulating Strategies
Developing a Sustainable Powder Coating Formulation
Kristopher Wright, Birla Carbon
Sustainability is now an integral part of the overall strategy for businesses, including the paint and coatings industry. Maximizing sustainability can begin with small steps such as replacing conventional formulation components with renewable or recycled additives like pigments. Powder coatings, known for their eco-friendly nature, can benefit from incorporating circular components that have been transformed into a more sustainable product. This study introduces a sustainable powder coating formulation using a carbon-negative sustainable carbonaceous material (SCM). The project aims to reduce the environmental impact of coatings while maintaining desirable performance characteristics. A systematic approach was employed to achieve sustainable outcomes. This presentation is beneficial to those interested in developing more sustainable formulations. It highlights the importance of a systematic approach and the benefits of incorporating circular additives into coating formulations. The sustainable powder coating formulation presented in this study is a significant step forward in the coatings industry's journey towards sustainability.
9:05 AM - 9:35 AM
Track 1: Wood Coatings
High-Performance Environmentally Friendly Two-Component Waterborne Polyurethane Dispersions
Eric Broz, Lubrizol
Lubrizol has developed new two-component waterborne polyurethane dispersions designed to exceed the performance of current market-leading one-component (1K) and two-component (2K) clear wood finishes and meet the highest standards for environmentally friendly coatings. These new resins have high renewable carbon content (up to 34%) and can be formulated and used without hazardous ingredients found in most competitive products, such as triethylamine, isocyanates, aziridines, or adipic acid dihydrazide (ADH). These polymers were developed to have efficient crosslinking with environmentally friendly carbodiimide-type crosslinkers and have a long pot life. They contain high-performance polyols based on polyamide technology and can be formulated to low VOCs (< 100g/L US / < 40 g/L EU). The high solids content of these urethane dispersions (≥45%) can enhance coating solutions by improving dry time and by reducing paint application workload due to higher film build. The coatings were benchmarked against an array of commercial products focusing on aesthetic qualities and protective features including gloss, hardness, chemical, and abrasion resistance. This presentation will provide an overview of this new 2K resin technology and comparative benchmark data.
---
Track 2: Antimicrobial Coatings
Introducing Environment-Friendly Antiviral and Antibacterial Paints
Using Specialized Emulsion by Replacing Silver Ion Additive
Dr ASM Obaidullah Mahmud, Berger Paints Bangladesh Limited
This invention introduces environment-friendly paints using specially designed latex polymer (emulsion) having antiviral and antibacterial properties, which have been replacing environmentally hazardous silver ion additives from paint formulations. This paint is designed to inhibit the growth and spread of viruses and bacteria on painted surfaces for a long time. Silver ion additives, generally used for antimicrobial activity in paint formulation, are not biodegradable and can accumulate in the environment over time, which is toxic to aquatic organisms and human health. This specialized emulsion replaces the silver ion additive, and shows excellent antimicrobial activity and diminishes the leaching probability of silver Ions to the environment. The use of antiviral and antibacterial paints can help to reduce the spread of infectious diseases, improve overall public health and safety, and impart environment-friendly features after paint application.
---
Track 3: Resin Developments 2
New Polyester Dispersion for VOC-Compliant 2-Component Waterborne Coatings:
A Comparison of High-Performance Near-Zero-VOC Light-Stable
Polyurethane/Polyurea Floor Coating Technologies
Ashish Zore, COIM-USA
The coatings industry faces increasingly strict VOC regulations, particularly for floor coatings in the architectural and industrial maintenance sectors. As VOC limits nationwide trend towards zero, performance requirements have not loosened, with customers demanding higher performance from low- and zero-VOC coatings. Highly crosslinked floor coatings based on aliphatic polyurethane/polyurea (PU) are the most effective solutions for this regulatory environment. Resin types enabling formulation of high-performance, VOC-compliant PU floor coatings include polyol dispersions, polyurethane dispersions, moisture-curable polyurethanes, and polyaspartic amines. An innovative water-based polyester polyol dispersion has been developed for 2-component (2K) waterborne ambient-cure polyurethane coatings. A study compares this technology to competing PU technologies across various substrates, considering factors such as VOC, appearance, durability, weatherability, chemical resistance, stain resistance, adhesion, and ease of use. The new water-based polyester demonstrated a unique combination of attributes that compares favorably overall to the other technologies. We also tested hybrid systems, i.e. combinations of the new polyester dispersion with acrylic, PUD, and polyaspartic, in order to determine compatibility and synergies.
---
Track 4: Formulating Strategies
Demistyfing Tg and MFFT in Waterborne Film Formation
Sam Morell, samMorell.com
The are many factors that influence good film formation of waterborne coatings whether the polymer chemistry is based on all acrylic, styrene acrylic, vinyl acetate, etc. The glass transition temperature, or Tg, of the polymer, and the minimum film formation temperature, or MFFT, of the coating formulation depend on many variables including monomer composition, polymer particle size, coalescing agents, hydroplasticization, application temperature, etc. This presentation will initially review the waterborne film formation process and subsequently dive deeper into an understanding of the differences between Tg and MFFT as well as the factors that influence each of those parameters.
9:40 AM - 10:10 AM
Track 1: Wood Coatings
Hydrophobic Polymers for Highly Durable Wood Coatings
Denis Heymans, Hexion
Wood is a very popular building material not only for applications such as window frames and cladding but also for the creation of outdoor living spaces such as wooden patios, decks, fences, and garden furniture. Without some type of protective surface coating, most wood will deteriorate very rapidly during outdoor exposure. The wood substrate must therefore be adequately protected with a series of ingredients such as UV stabilizers, biocides, and fire retardants. Additionally, the wood coatings should minimize leaching of these ingredients upon weathering. Neoacid vinyl and glycidyl esters are very hydrophobic, aliphatic monomers that may be incorporated in coating resins either via radical polymerization or simple condensation reactions. Their high methyl group content ensures outstanding flow properties enabling minimal use of volatile organic materials. This presentation also shows that the highly branched aliphatic structure of these neoacid esters-based monomers may provide the required weathering resistance to a wide range of polymers including, self-crosslinkable acrylic emulsions, 2K solvent and waterborne polyurethanes, and highly durable, isocyanate-free silane-cured systems.
---
Track 2: Antimicrobial Coatings
Antimicrobials
James Rapley III, Microban
Sustainability continues to be a primary driver in the coatings industry. Manufacturers are now having to consider VOC emissions, waste generation, energy and resource usage, and process efficiencies in the quest to develop more sustainable coating solutions. Furthermore, there is rising demand for coatings that enhance product longevity through the delivery of durable surface protection. This presentation will educate attendees on a key ingredient for developing sustainable coatings – antimicrobials. The presentation will cover how the technology works, methods for testing antimicrobial performance, and global regulatory considerations. It will also showcase the latest coating innovations in the market and their compatibility with other protective features such as UV resistance and hydrophobicity.
---
Track 3: Resin Developments 2
Polycaprolactone Polyols in 2K Polyurethane Coatings
Chuck Jones, Ingevity
Polycaprolactone (PCL) polyols are used alongside other polymers in 1K and 2K coatings. PCL polyols are 100%-solid polymers, which are use used to produce high-solids and ultralow-VOC coatings. The unique chemistry of these polyols promotes their use in many coating applications and on a variety of substrates. This study explores the performance benefits achieved when low-molecular-weight PCL tri- and tetra-functional polyols are blended with other hydroxyl functional polymers in 2K coatings. We show how they can be used to achieve more sustainable, and more durable coatings. The ability of low-molecular-weight PCL polyols to increase crosslinking within the polymer network and subsequently improve the performance of a coating system will be discussed.
---
Track 4: Formulating Strategies
A Technical Comparison of Container Mixers used in the Powder Coating Industry
Ed Ford, MIXACO USA
The selection of the type of mixer used in the powder coating manufacturing process can be critical to the quality of the finished material. This presentation will review and compare two types of container mixers; the multi-tool and flat head types, which are used in powder coating. It will provide visual photos and general mixing information of how each container mixer type performs with several PC formulations before and after the mixing process. The presentation will then focus on material temperature testing data generated in material mixing trials, which can be critical to the final quality of the finished material. It will provide the resulting temperature increases measured through several mixing steps of one powder coating formulation separately of each of the container mixer types. A final comparison will be made between the two container mixer types and the resulting temperature increases. Finally, it will then review the performance of each container mixer type, their respected positive and negative points observed. It will then provide the recommendation of which container mixer type best meets the critical needs required to support the powder coating industry.
10:15 AM – 10:45 AM
Networking Break
Sponsored by: Terra Firma

Exhibit Hall Open
10:50 AM - 11:20 AM
Track 1: Biobased Technology
Formulating with Commercially Available Soy-based vs. Petro-based Materials in Paint and Coatings
Kris Weigal, OmniTech International
As one of the most readily available vegetable oils, U.S. soybean oil continues to be a significant ingredient in coatings. The United Soybean Board is committed to bringing insight to companies fulfilling sustainability and supply chain goals while improving products utilizing U.S. soy. Renewable by nature, soybean derivatives are economical, consistent in quality, and abundantly available. In recent years, U.S. manufacturing has faced a disruption in supply logistics. Companies are rethinking their material supply sources for the future. Soybean oil has relatively stable production volumes year to year regardless of weather, and has vast growing acreage and crushing facilities vs. other seed oils. This translates to shorter supply chain — reduced transportation and lower carbon footprint. U.S. soy is used as a raw material in a diverse group of coating applications. However, how do soy-based materials perform? This presentation outlines USB-funded research comparing performance of commercially available soy vs. petro-based coating materials. It details the preparation and testing of coatings formulated with soy emulsions and dispersions, coalescing solvents and dispersants compared to their petroleum-based counterparts. Applications include architectural paints, wood deck stains and sealers, and direct-to-metal coatings. Resulting data will provide coating formulators with additional tools necessary to develop sustainable coatings.
---
Track 2: Advancements in Powder Coatings
More than Just Wood – Low-Temp-Cure Technology
Opens Up a World of New Substrates for Powder Coatings
Nathan Biller, ChemQuest Powder Coating Research
Considerable effort, both technically and commercially, has been devoted to introducing low-temp-cure powder coatings for wood-based substrates. As powder applications for MDF and hardwoods become more and more commonplace, low-temp powder technology is evolving as an option to finish a variety of other, nontraditional substrates, such as plastics, composites, and molding compounds. This presentation identifies the emerging powder technologies and application techniques that will serve these innovative end uses.
---
Track 3: Automotive and Industrial Coatings
UV-A Cured Hard Coat Repair for PC Head Light Lenses
Michael Dvorchak, Dvorchak Enterprises LLC
The automotive industry over the last several decades has pushed the technology for automotive forward headlighting from glass to PC. Although there are obvious advantages to PC, such as weight reduction and improved safety, there are also issues with deterioration over time of the UV-cured hard coatings used to protect the polycarbonate plastic from impact abrasion, moisture, and sunlight. Today there are an estimated 278 million registered vehicles and 556 million PC UV hard-coated headlights in service in the United States. Americans continue to retain their older vehicles. The average age of U.S. vehicles is 12.2 years. Vehicle population in the U.S. will grow to 318 million by 2028. With this large number of older vehicles in service and the significant growth in volume presents a significant large potential refinish market. Attempts to resolve the issue of deteriorated PC UV hard coats has seen the introduction OEM style UV-A refinishing hard coats. This paper will review this new and developing UV cure coatings market, and also present a solution.
---
Track 4: Additive Advancements 2
TBD
11:25 AM - 11:55 AM
Track 1: Biobased Technology
Synthesis of a Novel Bio-Based Epoxy Resin to Replace Bisphenol-A Epoxy Resin
Ayowale Soyemi, Eastern Michigan University
Epoxy resins are traditionally used in daily life and industries because of their outstanding thermal, mechanical, and chemical stabilities as well as their excellent corrosion resistance when compared to other resins. However, the health-related problem of Bisphenol-A (BPA) and the inability to recycle epoxy resins have not been addressed. The research examined the synthesis of bio-based epoxy resins using various combinations of renewable materials like sorbitol and rosin, as well as other mono and dibasic aromatic acids, and evaluates their potential to replace BPA epoxy resins. We have synthesized a bio-based epoxy resin with sorbitol poly glycidyl ether, rosin acid, benzoic acid, and isophthalic acids using a two-step polymerization reaction. These resins have been formulated for coatings, examined, and characterized after drying. They would be compared to the BPA epoxy resin. From the previous study, it is possible to synthesize bio-based epoxy resins by optimizing the chemical composition and functionality of the bio-based materials and the acids. This bio-based epoxy resin will be available for commercial application.
---
Track 2: Advancements in Powder Coatings
Single Edge Coverage (SEC) for Powder Coatings System
Cal EzeAgu, Allnex
allnex has recently developed a package solution of a single layer powder coating designed to prevent pull-away and premature coating failures on the sharp edges. This novel technology based on β-Hydroxyalkylamide hardened superdurable binder demonstrated significant coverage and corrosion improvements on the sharp edges over the conventional dry-on-dry and two-coat systems while keeping the benefits of a one-coat approach. The objective of this presentation is to present allnex's findings that demonstrate this achievement.
---
Track 3: Automotive and Industrial Coatings
The Advent of Digital Color Standards in Automotive and Industrial Coatings
Jeralyn Camp, BYK-Gardner
Fast and accurate color matching, quality control and overall costs are critical for automotive and industrial coating manufacturers. In product design and development, the right color reflects mood and style, and captures attention. During design, a standard can speed design approval and set color expectations. In production, certified reference standards are used to ensure that the color continues to match throughout the process. Transformation to digital color standards offers tools and capabilities that provide spectral color values to ensure everyone is aiming at the same target. Benefits: • Offers accurate consistent color reproduction • Provides brand owners with confidence in color specification communication • Offers quantifiable goals, the ability to work faster, and more efficiently • Used with software to specify and communicate expectations of colorants and quality control • Provides sites around the world the ability to store, compare, analyze, and retrieve spectral data for the same target from one central location. The true benefit of using digital color standards comes from a singular point of control and distribution of that master standard, so that everyone is checking their product to the master. Digital color standards are one of the most effective tools to match colors and produce accurate color faster, with less waste.
---
Track 4: Additive Advancements 2
New Insights into Coating Additives to Improve Durability of Waterborne Coatings
Ali Javadi, Evonik Corporation
A greater focus on sustainability has recently highlighted the development trends to increase the functional lifespan of coatings. In the coating industry, abrasion creates significant financial losses. Abrasion is a complex concept involving different mechanical processes such as marring, wearing, or scratching. The resistance of coating material to these processes is called abrasion resistance. In this study, several types of additives are used in different waterborne coatings to better understand the abrasion resistance of these systems. The additive types used are structure-modified fumed silica, precipitated spherical silica, functionalized colloidal silica, organo-modified siloxane polymers, and co-binders with high glass transition temperature values. Different accelerated testing methods are used to study the abrasion and mechanical resistance of these coatings. The effects of these additives on the resulting abrasion resistance and durability of the prepared coatings are investigated in detail.
12:00 PM – 12:30 PM
Track 1: Biobased Technology
The Effect of Microfibrillated Cellulose on Mechanical Properties
and Water Absorption of Acrylic Waterproofing Coatings
Otto Soidinsalo, Borregaard
Water-based elastomeric waterproofing coatings have become a hot topic lately. They reduce the heat absorption of the buildings significantly when compared to traditional asphalt roofs. In addition to heat prevention and energy savings, acrylic roof coatings protect the underlying material from water, UV radiation, chemicals, and wear. General challenges related to the formulation of elastomeric waterproofing coatings with traditional thickeners are linked to water sensitivity, applicability, flow and levelling, sprayability, sagging, storage stability, as well as mud cracking. Microfibrillated cellulose (MFC) is a bio-based and multifunctional product made of cellulose, consisting of fibrils with lateral dimensions in the nanoscale and lengths up to micron scale. These strong and rather stiff fibrils have tensile strength close to glass fibers. Once MFC is added to a paint, a noticeable effect on the low-shear viscosity as well as on mechanical properties of the final coating can be seen. The strong low-shear thickening of MFC, without impact on KU and ICI, allows formulation of stable and easily applicable paints. We will demonstrate how MFC improves the key properties of acrylic elastomeric roof coatings, such as tensile strength, water resistance, and adhesion to concrete surfaces, compared to commonly used thickeners.
---
Track 2: Advancements in Powder Coatings
Optimizing Opacity, Performance, and Carbon Footprint in Powder Coatings
Romesh Kumar, Heubach Group
Powder coatings are durable finishes for industrial, selective automotive and architectural applications. These are VOC free, environmentally friendly, and formulated with lead-free inorganic and organic pigments. Powder coatings processed at up to 450 F, require high heat stability pigments. Also needed are durability, opacity, and cost effectiveness for competitive market needs. Organic pigments have much lower opacity than inorganic pigments. Most formulations are a blend of organic and inorganic pigments to match the shade and opacity. There are other ways (see below) to improve such properties without compromising performance (cost, hue, gloss, and chroma), and will be presented. 1. Blending most chromatic organic with inorganic pigments. 2. Optimized particle organic pigments with high opacity, better flow, and high gloss (especially in yellow, orange, and red hues). 3. Bright inorganics with organic pigments for high opacity, chroma, and performance. 4. Complimentary pigments as shaders with minimum effect on chroma. 5. Special hybrid pigments – core shell technolgy.
---
Track 3: Automotive and Industrial Coatings
Energy-Curable Dielectric Coating for The Battery Cell
Saeid Biria, Arkema-Sartomer BU
Current coating techniques for battery cell electrical insulation consist of powder coating and tape, however both have drawbacks. While tape has the downsides of bubbles, application complexity, and poor aging qualities, powder coating has the disadvantages of long curing times at elevated temperature, and potentially incomplete edge coverage. Hence, the battery dielectric coating process can be optimized by using UV curing technology with better energy savings and performance. This work focuses on energy-curable materials that have excellent adhesion, flexibility, and a good balance of chemical and electrical properties that can be employed for battery cell electrical insulation.
---
Track 4: Additive Advancements 2
Meeting Sustainability Standards with Biobased Additives
Leah Sullivan, MUNZING
As interest in sustainable coatings materials continues to increase, so is the number and degree of fragmentation of sustainability standards and strategies in the marketplace. As it pertains to coating components and formulations, sustainability is a broad umbrella covering 1) minimal negative effects to health and living organisms, 2) minimal contribution to the production of greenhouse gases, 3) avoidance of nonbiodegradable organic materials that persist in the environment, and 4) selection of materials preferentially made from renewable, bio-based carbon sources rather than petroleum-derived sources. A snapshot of major standards and materials applicable to sustainable coatings is given, followed by examples of defoamers, dispersants, wetting agents, waxes, and rheology modifiers with substantial bio-based content and no compromise in performance, with detailed chemistry of the molecular moieties that can be optimized in each additive category. In many cases, multiple sustainability objectives can be realized in the same product through judicious raw material selection.
12:30 PM
Conference Concludes
Platinum Sponsor

Gold Sponsors
Silver Sponsors
Bronze Sponsors