2019 Sponsors
Diamond Sponsor
Platinum Sponsors
Gold Sponsors
Silver Sponsors
Bronze Sponsors
Tabletop Exhibitors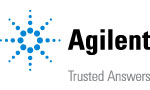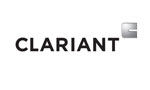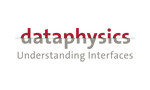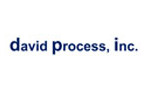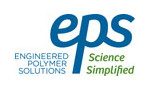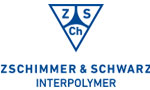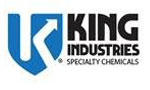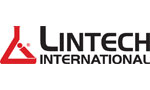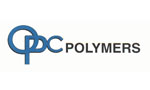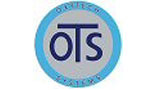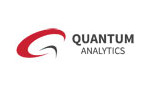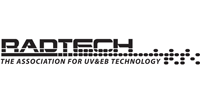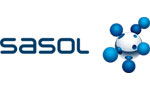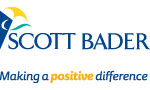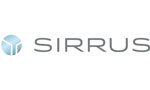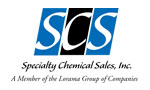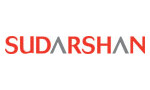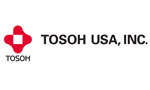 Hockmeyer Equipment Corporation has been providing process solutions for over 70 years. It is a leader in the wet grinding and dispersion industry, and offers custom designed process equipment for mixing, blending, dispersing and particle size reduction. The Hockmeyer team is dedicated to building and designing processing equipment that is the highest quality available. We are committed to learning our customers' process, so that we can provide the best possible equipment for the application. Hockmeyer offers a state-of-the-art customer service laboratory for product testing and process development.
Close
Alberdingk Boley, Inc. (ABI) is a global supplier of innovative water-based acrylic emulsions, NMP-free & solvent-free polyurethane dispersions, UV-curable dispersions, castor oil and linseed oil polyols and acrylic polyurethane copolymers. With a legacy of more than 185 years in castor and linseed oils, driven by tradition and innovative technology, ABI is a proud, responsive supplier of environmentally friendly water-based emulsions and dispersions to the paint and coatings, adhesives, and graphic arts industries. Our US headquarters is based in Greensboro, North Carolina. Visit us at tabletop 42 to learn more.
Close
Borchers has been an innovator, manufacturer and marketer of a variety of additives for the paints and coatings industry for the past 67 years. Our additives include rheology modifiers (Borchi® Gel), wetting and dispersing aids (Borchi® Gen), specialized air release additives, flow and leveling modifiers (Borchi® Gol) and the widest range of driers in the world. Borchers is committed to bringing new technologies to the coatings industry in order to meet increasingly more stringent regulations and specific customer needs. Borchers offers a "one stop shop" for unique additive solutions for your coatings and formulating needs. Visit us at www.Borchers.com to see how our coatings additives make a difference!
Close
BYK is a leading supplier of specialty additives that are used to optimize production and application processes, and visibly improve the quality of finished products.
Close
ANGUS Chemical Company is a leading global manufacturer of specialty additives, intermediates, performance enhancers and process aids that help paints, coatings and inks—and the companies that manufacture them—perform better. Our unique, multifunctional chemistries, such as AMP™, AEPD™ VOX 1000, DMAMP™-80, and TRIS AMINO™ Crystals, enable formulators and manufacturers to maximize the performance and value of their paints and coatings across a wide variety of applications, at all stages of a formulation's lifecycle. In addition, ANGUS offers a range of other unique chemistries, including NIKANE™ and NIPAR™ solvents; ALKATERGE™ corrosion inhibitors, emulsifiers and dispersants; and ZOLDINE™ MS-Plus, a fast-reacting, low-viscosity oxazolidine-based water scavenger. Visit angus.com to Discover A Better Way™ for your paints and coatings formulations.
Close
More Expertise, Better Performance and Best Value with The Shepherd Color Company. Shepherd Color produces a wide range of high-performance Complex Inorganic Color Pigments used in the coatings industry. These pigments are an extraordinary class of traditional metal oxide materials that offer stable, long-lasting color for many applications. Also, they have unbeatable weatherability, heat and chemical resistance, are non-warping and easy to disperse. With constant advances in color and technology, rely on Shepherd Color to Brighten your Life with quality products and the latest innovation.
Close
ArrowPoint is a leading source of fluorescent pigment and dispersion. We carry a full range of fluorescent product line for all types of application. We pride ourselves with high quality products at a competitive price.
Close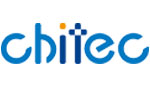 Chitec focuses on the research and development of specialty chemical applications for various industries, including electronics, medicine, automotive, construction, etc. Chitec has steadily built up its major product lines, such as photoinitiators, UV absorbers, antioxidants, flame retardants and others. To date, Chitec has set up two plants and one R&D center in Taiwan, and has established a sales network that covers five continents. Chitec focuses on innovation for its customers, eco-consciousness for the environment, and is proactive in global chemical regulatory programs. Sustainability is the final attribute that Chitec focuses all product innovation and commercial endeavors.
Close
Specialty Polymers Inc., is a dynamic, privately held manufacturer of water-based polymers and wood adhesives. Our products are designed to meet the most demanding needs from customers around the world, and we take pride on being a different kind of polymer company. We are an innovative, responsive and flexible supplier that's committed to providing the best customer service in the industry. Specialty Polymers has a proven 45-year record of innovative product development, an ever-expanding line of products and a significant presence in the marketplace. With manufacturing facilities on both coasts, Specialty Polymers is ideally suited to meet each customer's needs.
Close
As a supplier of specialty additive chemicals, our primary focus is to develop significant synergies between our principal partners and our customers. We accomplish this by facilitating a mutually beneficial exchange of products, technologies and services to provide the greatest overall value and performance in the development of our customers' projects.
Close