2021 Sponsors
Diamond Sponsor
The ChemQuest Group Inc., a global business strategy and external technology development firm with focus and expertise specific to the specialty chemicals markets, is widely recognized among raw material suppliers, formulators and financial investors for its value creation. ChemQuest's four service pillars include Business Strategy & Transformation; Mergers, Acquisitions & Divestitures; Commercial & Operational Efficiencies; as well as Technology & Application Development through the ChemQuest Technology Institute. ChemQuest services extend across eleven formulated product categories and over thirteen end-use markets within the specialty chemicals value chain. Our team includes former senior managers from major manufacturers, business owners, and senior technical managers including Ph.D. chemists, with a minimum of 25 years of experience in specialty chemicals.
Platinum Sponsor


Hockmeyer Equipment Corporation
Hockmeyer Equipment Corporation has been providing process solutions for over 70 years. It is a leader in the wet grinding and dispersion industry, and offers custom designed process equipment for mixing, blending, dispersing and particle size reduction. The Hockmeyer team is dedicated to building and designing processing equipment that is the highest quality available. We are committed to learning our customers' process, so that we can provide the best possible equipment for the application. Hockmeyer offers a state-of-the-art customer service laboratory for product testing and process development.
Silver Sponsor
More Expertise, Better Performance and Best Value with The Shepherd Color Company. Shepherd Color produces a wide range of high-performance Complex Inorganic Color Pigments used in the coatings industry. These pigments are an extraordinary class of traditional metal oxide materials that offer stable, long-lasting color for many applications. Also, they have unbeatable weatherability, heat and chemical resistance, are non-warping and easy to disperse. With constant advances in color and technology, rely on Shepherd Color to Brighten your Life with quality products and the latest innovation.
Bronze Sponsor
Specialty Polymers is a dynamic, privately held manufacturer of water-based polymers and adhesives. Our products are designed to meet the most demanding needs from customers around the world, and our employees are committed to providing the best customer service in the industry. We pride ourselves on being an innovative, responsive and flexible supplier of high quality products.
Exhibitors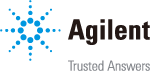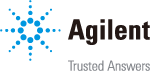 Agilent Technologies leads the industry with robust, reliable instruments that provide the ability to analyze, confirm and quantify substances of interest. Our workflow solutions enable you to maintain stringent practices from sample preparation, through analysis, to final report. When combined with our informatics architecture, large quantities of data can be managed while preserving the integrity and security of the results. Agilent offers a complete line of GC, LC, MS and Spectroscopy instruments and technologies, as well as the related consumables, support and services. For more information visit our website.
American Colors, Inc. specializes in customer-focused solutions with industry-driven products. Since beginning manufacturing in 1975 we have expanded product lines within our existing markets and have continually grown by fulfilling the demands of new markets. American Colors utilizes experienced professionals, premium processing equipment, and state-of-the-art laboratory instruments. Our experience covers a wide range of industries. We are committed to meeting the needs of our customers through product development, toll manufacturing, and private labeling and packaging.
Brenntag Specialties, Inc. (BSI) offers a broad product portfolio produced by the world's leading specialty manufacturers. Our sales and marketing teams are supported by 6 regional customer service centers, 25 warehouses across the US and Canada, technical service, regulatory and applications and analytical laboratories. Our customers receive the highest quality product and service, which not only meet but exceed their expectations. Our technical sales representatives work with our customers' research and development staff to identify application opportunities and market needs. This partnership allows our customers to see the newest products and technology coming to market, and provides direct input into new product development.


Clariant is a leading global provider of superior quality organic pigments, pigment dispersions and dyes used in the automotive industry, for industrial and architectural coatings, for the plastics industry, and many other applications including seed coloration, traditional and digital printing. With decades of experience and know-how behind us, we're confident that we can provide the solutions you're looking for, however specific your demands may be. Our organic pigments and colorants have a global reputation for technical performance and high quality, and we provide top-quality support at our regional and global technical service centers.
The DyStar Group is a leading dyestuff & chemical manufacturer and solution provider, offering customers across the globe a broad portfolio of colorants, specialty chemicals, and services. With a heritage of more than a century in product development and innovation for the textile industry, DyStar also caters to multiple sectors including the paints, coatings, paper and packaging industries. DyStar's current portfolio for the paints and coatings industry includes Hilton Davis® pigment dispersions, Foam Blast® defoamers, and Masil® functionalized silicones and hydrophobic additives. Our R&D team is actively working on solutions to problems stemming from the low VOC regulatory requirements. We are flexible and willing to customize innovative solutions for our customers.
Elementis is a global specialty chemicals company that provides high-value functional additives to many markets including architectural and industrial coatings, personal care and oilfield drilling. These additives improve the flow characteristics and performance of our customers' products or production processes. We offer a comprehensive product portfolio that includes rheology modifiers for aqueous and solvent systems, defoamers, waxes, dispersing and wetting agents, adhesion promoters and surface active additives. Our products include BENTONE® organoclays, RHEOLATEv rheological additives, DAPRO® specialty additives and defoamers, M-P-A® anti-settling agents, NALZIN® corrosion and rust inhibitors, THIXATROL® rheology additives, NUOSPERSE® wetting and dispersing agents, SLIP-AYD® waxes and slip additives. These products enhance the feel, flow and finish of coatings.
Specializing in innovative anti-corrosion solutions, HALOX is the global leader in inorganic, organic, flash rust, and tannin stain corrosion inhibitors for the paint and coatings industry. Our unique and on-trend advancements provide cutting-edge coatings solutions for an ever-changing world. Let our team of applications experts show you how to extend the life of your projects with multi-faceted solutions for a wide range of application needs.

MÜNZING is a global specialty additive supplier with highly experienced R&D and technical service personnel in Europe, the Americas and Asia. Our manufacturing plants in Europe and America have broad synthesis and formulation capabilities to best serve our global customer base.MÜNZING's product portfolio is comprised of defoamers, wetting agents, dispersants, emulsifiers, rheology modifiers, flow control additives, micronized and coated waxes as well as wax dispersions and emulsions.MÜNZING offers technical service testing to focus on solving customer issues by duplicating the customer process and not by the generalization of formulation characteristics. We employ a wide range of test methods to reproduce the conditions that a coating experiences during manufacturing, packaging and application.


Tosoh Corporation, a Japanese $8B Clor-alkali company, manufactures and sells chemical and specialty products worldwide. Our company provides a vast array of materials into a wide range of different applications; from electronics to pharmaceuticals, and also coatings. Products include precipitated silicas (matting agents), unique monomers, color chips, specialty polymers, grinding media, and a number of other important coatings products.
The United Soybean Board (USB) will exhibit paints, coatings, stains and sealers using soy chemistry for all the major coating chemistries. Benefits include performance, versatility, cost and sustainability from a renewable resource. USB-funded successes include alkyd binders, polyurethane dispersions and epoxy modifiers used in paints and stains, as well as soy-based adhesives, composites and polyurethane spray foam insulation. USB is currently funding research to develop a low-temperature cure powder coating resin using soy chemistry. See the soy advantage at the USB booth, or at www.soynewuses.org.
Established in Italy in the 1920s, VINAVIL S.p.A. is globally headquartered in Milan, Italy, and is one of the world's most important manufacturers of polymers. Founded in 1994, the North American subsidiary VINAVIL Americas has production sites in West Chicago and Montreal. With over 100 years of experience in the field of research and development of specialty chemicals, VINAVIL is a truly global company and a known leader in the chemical industry.The growth of the company is based on intensive research and development, an effective and empowered commercial sales team, and state-of-the-art customer service geared toward achieving total customer satisfaction. VINAVIL Americas has a core strategy that encompasses continuous improvement of existing products and the development of new polymers for coatings, adhesives, textiles, construction and other specialty applications. VINAVIL reinvests 5% of its revenue into and employs over 10% of its workforce in research and development.
Zschimmer & Schwarz Interpolymer
At Zschimmer & Schwarz Interpolymer, our main focus is to offer our customers high-quality waterbased acrylic polymers as well as comprehensive technical support in close cooperation. At our state-of-the-art manufacturing facilities in the USA, Europe and Asia, we design and manufacture specialty products tailored to our customers' specific needs. We are the market leader in numerous applications in the fields of Surface Care, Personal Care, and Paints & Coatings.