CTT Summit Short Course
CTT Summit is expanding its offerings with two new short courses. These half day short courses will offer an extensive day of interactive learning. The short courses will be held the day prior to CTT Summit.

Sam Morell
President
SamMorell.com  
Introduction to Paints and Coatings
Wednesday, September 6
9:00 AM - 12:00 PM
There's a tremendous amount of technology that goes into a "Can of Paint" – more so than most other chemical industry end use products.This course will give an overview of the Paint and Coatings industry including core fundamentals with respect to performance and key raw materials including chemistry, mechanism and application. This course is designed for research and development as well as business area personnel engaged in all aspects of paints and coatings including architectural paints, industrial coatings and special purpose/maintenance finishes. While targeted for formulating chemists, it is also well suited for marketing, sales, production and customer service personnel and, particularly, to newcomers to the industry. Managers and supervisors would also benefit from this course by having a better understanding, and appreciation, of the paint and coatings industry.
Learn more here
Course Outline:
The Purpose of Paints and Coatings
Industry Overview including Major Producers and Suppliers
The Coating Production Process
Chemistry of Polymers, Liquids, Pigments, and Additives
Application Methods
Performance Properties
Test Methods
---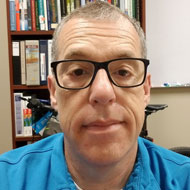 Michael Praw
Senior Applications Scientist – Paints, Coatings and Inks
Indorama Ventures  
Formulating with Mike: The Good, the Bad and the Colorful
Wednesday, September 6
1:00 PM - 4:00 PM
This course will discuss coatings formulations and the common issues encountered by formulators, such as resin choice, balancing co-solvents and using the best additive package. Mike will cover the different raw material groups, how to use them, and the best impacts they can have on formulations. He will also cover coatings defects, such as flooding, floating, flocculation, mud cracking, gloss issues, and tips on how to solve them.
Platinum Sponsor

Gold Sponsors
Silver Sponsors
Bronze Sponsors