---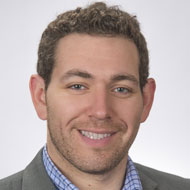 Chad Fiedler
Marketing Manager, Americas
Imerys

Chad Fiedler graduated from Drexel University in 2013 with a degree in Business and Engineering, and has been working in the chemical industry ever since. He started as a consultant for a French firm, primarily working with clients in the plastics and adhesives industries. He then joined ACTEGA, an ink and coating manufacturer, as a market manager. After 10 years living in Philadelphia, he moved to Atlanta and joined Imerys Performance Minerals, where he holds the position of Market Manager for Paints and Coatings.
Optimized Processing to Reduce Crystalline Silica in Ground Calcium Carbonate
Increased interest and feedback in recent years with regards to the crystalline silica concentration in calcium carbonate has pushed for the creation of different processing methods to help address this concern. We will discuss our understanding of how selective mining, flotation and other processing methods can reduce the crystalline silica concentration. These advanced processing techniques have also resulted in higher performing products for architectural coatings applications.
---