---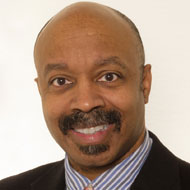 Donald Lawson
Technical Development Chemist
AGC Chemicals Americas, Inc.

Donald Lawson received his B.S. in chemistry from Illinois State University. With over 39 years of formulation experience in the coatings industry, Mr. Lawson has developed commercial coatings for aerospace, military and industrial applications. He has written extensive computer software to assist in formulation assessment and development. He is a co-inventor holding a patent on cardanol- based dimers. Don is currently assigned to the LUMIFLON technical service group of AGCCA, Inc.
Evaluating Formula Modifications with Electrochemical Impedance Spectroscopy
Coatings laboratories are under increasing time constraints in the development of new and improved cost-effective coatings. Electrochemical impedance spectroscopy (EIS) can be used to non-destructively evaluate coatings system applied over metallic substrates for water absorption and corrosion resistance behavior. We incorporated EIS, along with other accelerated testing methods (cyclic salt fog, UV exposure) to evaluate changes in composition, order of addition and temperature to determine practical early performance markers.