---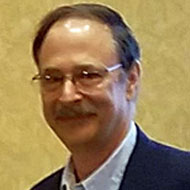 Gregory Monaghan
Applications Manager
Specialty Polymers, Inc

After graduating with a degree in chemistry from UNC, Greg Monaghan worked for several regional and national paint manufacturers and polymer manufacturers before joining Specialty Polymers, Inc. in 2014. Over his career, he has worked in the formulation of architectural coatings to meet VOC requirements. At Specialty Polymers, he has been working in applications supporting product development for the metal, concrete and wood markets.
---
Novel Acrylic Polymers for Use in Swimming Pool Paint
Swimming pool paints require excellent UV resistance and an extremely high degree of water resistance. Although acrylic polymers have very good UV resistance, their long-term water resistance is usually not as good as solvent-based chlorinated rubber or 2K epoxy systems that are currently used in pool paints. This lower water resistance can lead to more blistering and frequent recoats for the acrylic paints. In order to improve performance of the acrylic pool paints, an experimental hydrophobic acrylic polymer was developed for use in this very demanding application. The chemistry of the hydrophobic polymer and a comparison to commercial pool paints will be presented.
---