---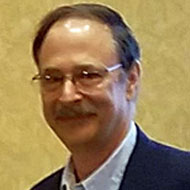 Gregory Monaghan
Applications Manager – Chester
Specialty Polymers, Inc.

After graduating with a degree in chemistry from UNC, Greg Monaghan worked for several regional and national paint manufacturers and polymer manufacturers before joining Specialty Polymers, Inc. in 2014. Over his career, he has worked in the formulation of architectural coatings to meet VOC requirements. At Specialty Polymers, he is working in applications supporting product development for the metal, concrete and wood markets.
Polymer Innovations for Improved Performance in Low- VOC Semi-Gloss Neutral Base Trim Paints
Formulating 50 gm/L VOC architectural semi-gloss coatings with good early block resistance is particularly difficult in deep and neutral base paints that use high colorant loadings. The surfactants and humectants in the universal colorants can soften the coating and lead to sticking when used on doors and windows. Although some improvement in hardness can be achieved through core shell polymer particle morphology, this is often at the expense of film integrity, giving films with low gloss, poor scrub and poor exterior durability. By using staged phases in the acrylic polymerization process and ambient temperature-cure polymer crosslinking, polymers with much better film integrity and hardness are possible. These polymers can give improved early blocking at high colorant loadings, very good scrub resistance and good low temperature film formation in 50 gm/L formulations. A comparison of the performance of low-VOC semigloss formulations using these polymers against commercial neutral base semigloss paints will be presented.