---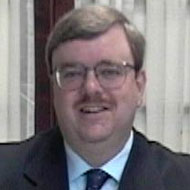 John C. Becker IV
President
NanoSOLV Technologies, LLC

John C Becker IV is known as an innovator, patent holder and pioneer in the high-performance, zero-VOC coatings and nanotechnology-enhanced coatings industries. Becker speaks at a variety of professional association meetings and is known to consistently challenge the status quo. Raised in Massachusetts, his father was a pioneer in fine particle size latex technology. Becker attended RPI prior to founding Creative Material Technologies, Ltd. in 1997 and NanoSOLV Technologies, LLC, and worked for Bechem Technical Sales, Inc. in chemical raw material distribution. Becker has always had a passion for small business and continues to advise when requested.
Enhancing Coating Performance with Nanotechnology
A review of advances in the application and use of nanotechnology in the formulation of polymers, coatings and coating systems. Improvements in surface properties, including but not limited to slip and mar resistance will be discussed. In addition, significant improvements in mechanical properties, including but not limited to tensile strength showing increases of more than 350%, elongation demonstrating increases of greater than 50%, toughness and adhesion will be discussed and evaluated. Presentation will include some formulary approaches that must be utilized in order to make use of this emerging technology. Also, reference to health and safety concerns will be addressed. A paradigm changing transformation for the paint and coatings, sealants, and adhesives industries is well underway and few industry players will be left unaffected. Come and hear what is shaping this transformation and how to participate in the future and paint and coatings.
---