---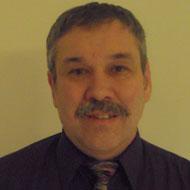 Michael Knight
Group Leader, Coatings Technical Assistance
Polynt USA

Michael Knight received his BS in Chemistry from Western Illinois University in 1978 and completed his MBA at Wayne State University in 1994. After graduating with his BS, he started a 20-year career with BASF Automotive Coatings in product development, leading product development teams for all coating layers. In 1998, Mike started working for McWhorter Technologies, now Polynt Composites. He has worked as an Application Chemist, Technical Market Specialist, Account Manager, and, now as the Coatings Technical Assistance Group Leader. Since 1984, his major focus has been on waterborne resins and coatings, including polyester dispersions and alkyd emulsions.
Bio-Based Solutions for Your Low-VOC Coatings Needs
Low VOC is still a driver for coatings applications, with the ultimate goal to be near zero VOC. Water-reducible alkyds have been used for years for lower VOC applications, but are limited in how low of VOC can be formulated plus poor shelf stability due to hydrolysis. Alkyd emulsions can bridge the VOC and stability gap. Alkyd emulsions are versatile for a range of end-use applications. Long oil alkyd emulsions are used for wood stains. Medium oil alkyd emulsions are used for high-gloss trim enamels. Chain stopped alkyd emulsions are used for industrial metal primers, non-highway pavement markings and DTM. Modified alkyd emulsions find a variety of end uses from black top sealers to concrete and stone sealers. Alkyd emulsions show improved performance over traditional waterborne petroleum-based acrylic resins. This presentation will explore the versatility of alkyd emulsions to solve your low-VOC coating needs.
---