---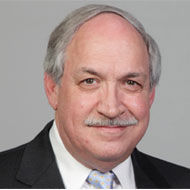 Paul Vragel
President
4aBetterBusiness, Inc.

---
Panel Discussion: Ongoing Digital Transformation: It's About People, Processes and Technology
The market is pressing hard for manufacturers to develop customizable, multi-functional products; shorten time to market; increase efficiency; control costs and observe environmental regulations and customer demands. The COVID-19 pandemic seems to have accelerated these demands, as well as the need for new and different capabilities, increasing the urgency to embrace digital transformation beyond single-point solutions. To do all this at the required pace calls for an exponential growth in R&D and a multitude of new formulations. These changes require electronic lab notebooks, laboratory information management systems, digital experimentation, artificial intelligence and other digital tools. But what about the human factor? How employees develop the skills and knowledge necessary for a successful digital transformation is just as important as the technology they employ. Join us as experts from PPG, Dow, Alchemy Cloud, RheoCube and 4aBetterBusiness discuss the importance of people, processes and technology when it comes to executing successful, ongoing digital transformations.
---