---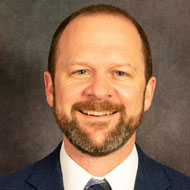 Steve Broadwater
Lead Technical Service Manager, Americas
W. R. Grace

Steve Broadwater is the Lead Technical Service Manager, Americas for Grace's Materials Technologies business unit. Prior to joining Grace he held a Technical Service position at DuPont Titanium Technologies serving the coatings and plastics industries. He began his industrial career at Rohm and Haas, where he focused on emulsion polymerization of acrylics for the architectural coatings and building products segments. Steve earned his BA in chemistry from Western Maryland College and his PhD in polymer and organic chemistry from Cornell University.
---
Next-Generation Matting Agents for Highly Durable Waterborne Coatings
Modern waterborne industrial coatings require the highest standards in performance and quality. A majority of the finishes are currently semi-gloss, but there is a trend towards deep-matte and natural-looking coatings. Coatings based on one-pack resin technologies (e.g. acrylics and polyurethanes) are a steadily growing technology in the segment because of the easy handling and economic advantage over two-pack systems. However, the development of deep-matte waterborne coatings, especially one-pack, remains a challenge due to inherent reduction in film properties such as chemical resistance, transparency and mechanical integrity. The goal of this presentation is to highlight the impact of matting agents on the performance of waterborne industrial wood coatings and to present a new concept of silica matting agents for these formulations.
---