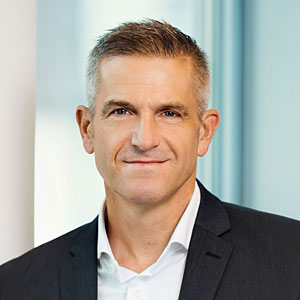 In August of 2021, Michael Ertl became the new head of the Inorganic Pigments (IPG) business unit at LANXESS. IPG operates its largest site in Krefeld-Uerdingen, Germany, and has additional sites in Porto Feliz (Brazil), Starpointe Burgettstown (USA), Branston (UK), Vilassar de Mar (Spain), Sydney (Australia) and Ningbo (China). PCI recently interviewed Ertl on the latest developments and innovations in the inorganic pigments industry.
PCI: How has the iron oxide market performed in 2021? What are the major developments impacting industry?
Ertl: In general, the demand for iron oxide pigments in the coatings industry has increased globally by around 5% compared with the previous year. The order level is even higher than in the pre-Corona year 2019, and we expect the market for pigmentary iron oxides to continue its growth course in the coming years. In order to meet the growing demand for synthetic iron oxides, LANXESS had successively expanded its production capacities at all sites over the past five years.
Unfortunately, positive developments were counteracted by the economic impact of the Corona pandemic. The high-volume pigments industry has been severely affected by the massive disruption to logistics chains. Bottlenecks and skyrocketing prices in freight traffic have severely delayed deliveries. In combination with significantly increased raw material prices, price adjustments were necessary for all iron oxide producers.
In the second half of the year, this was compounded by the energy crisis in Europe and China – two regions that are home to around 90% of iron oxide production. In Europe, we encountered gas prices like we have never seen before. In the last six months alone, prices have quadrupled. The situation in China was even more unpredictable. Here, virtually overnight, the energy supply in some regions was drastically reduced by government decree. This also affected local iron oxide producers. In addition to supply bottlenecks for coal imports, the strict energy-saving requirements of the Chinese leadership can be named as the reason. In various provinces, industry has been instructed to reduce energy consumption in order to meet year-end energy targets. By 2030, China aims to reduce energy intensity by more than 65% compared with 2005.
For the coming year, I hope that the situation will ease again. However, it is also clear that the industrial challenges we face as a result of climate change are huge.
PCI: You are referring to the implementation of the Paris climate agreement, which is now becoming visible: what does that mean for the future of the pigment industry?  
Ertl: The Paris Agreement sets out a global framework for combating climate change. Its implementation requires massive efforts on the part of industry. The pigment industry is certainly one of the energy-intensive industries. In my view, only those market players who manage to significantly reduce their energy footprint will survive in the medium term.
Against this background, LANXESS as a whole has set itself the goal of becoming climate-neutral by 2040. It goes without saying that the Inorganic Pigments business unit will also make its contribution to achieving this goal. We are already taking the necessary steps to realize this. One example: by the end of this decade, we expect to reduce CO2 emissions at our largest site in Germany by more than 50% by switching from fossil fuels to hydrogen and green electricity.
With such investment in sustainability, we create value not only for society, but also for our customers. To better highlight this, we plan to be able to offer – as the first iron oxide manufacturer – Environmental Product Declarations (EPDs) for selected product ranges. These declarations, which are based on life cycle analysis, describe in detail the environmental performance of our pigments – from raw material extraction through production to the gate. In this way, we aim to create transparency and provide our customers with verifiable information on the environmental impact of our products.
PCI: Innovation is important to the success and growth of the coatings industry. How can iron oxides contribute in this respect?
Ertl: Iron oxide pigments have been used for many decades in the manufacture of paints and coatings. It is true that the innovation potential of these pigment types is limited due to their chemical morphology. However, not all iron oxide pigments are the same. Particularly in terms of sustainability, high-quality iron oxides can make a contribution to improving the property profile of coatings.
Technical expertise in the manufacturing process is crucial in this respect. The control of the pigment synthesis has a significant impact on the performance of the pigment in the end application. Let me give you an example: By controlling the crystal structure, pigments with advanced processing features can be produced. Defined crystal structures can improve the adoption of stabilizing wetting and dispersing agents, which results in a corresponding reduction of their addition rate by more than 40%.
Another example concerns pigments produced by the so-called LAUX process. Tests have shown that these red pigments in particular exhibit an excellent color development in combination with VOC-free agents. Compared to red pigments produced by other manufacturing processes, the proportion can be reduced by up to 50% to achieve complete wetting.
As you see, even such an established pigment technology can bring added value by improving the sustainability profile of advanced coatings.