In November 2022, PCI's editors visited AkzoNobel's powder coating manufacturing site and North American headquarters in Nashville, Tennessee. During our visit we met with Michael Friede, chief commercial officer; John Griffin, director of the North America region and commercial director of the Automotive & Specialty Coatings business; and Aaron Woods, regional head of communications, N.A. In December we toured the company's R&D Center in Troy, Michigan, where we met with John Eubanks, regional marketing manager, Americas; Alex Yahkind, senior R&D manager; Angus Findlay, development and solutions manager, Automotive and Specialty Coatings; and Sue Jaszkowski, marketing communications, Automotive & Specialty Coatings, N.A. I wrote about our tour of the manufacturing site in my December Viewpoint. This month, I would like to share what we learned from our discussions with the company's corporate and scientific leaders.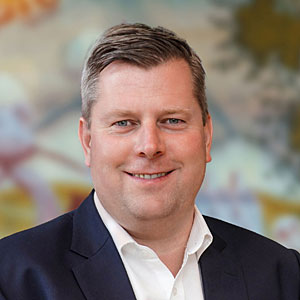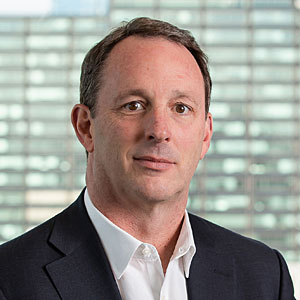 Sustainability is a Major Driver
The first topic of discussion with Michael Friede and John Griffin in Nashville was trends that are propelling coatings development. They confirmed that sustainability is clearly still the largest driver for many of the innovations that AkzoNobel puts forward. The company is committed to its science-based targets – one of which is to reduce carbon emissions by 50% by 2030. Its target is to be carbon neutral by 2050, not just for its own operations, but including Scope 3 emissions as well.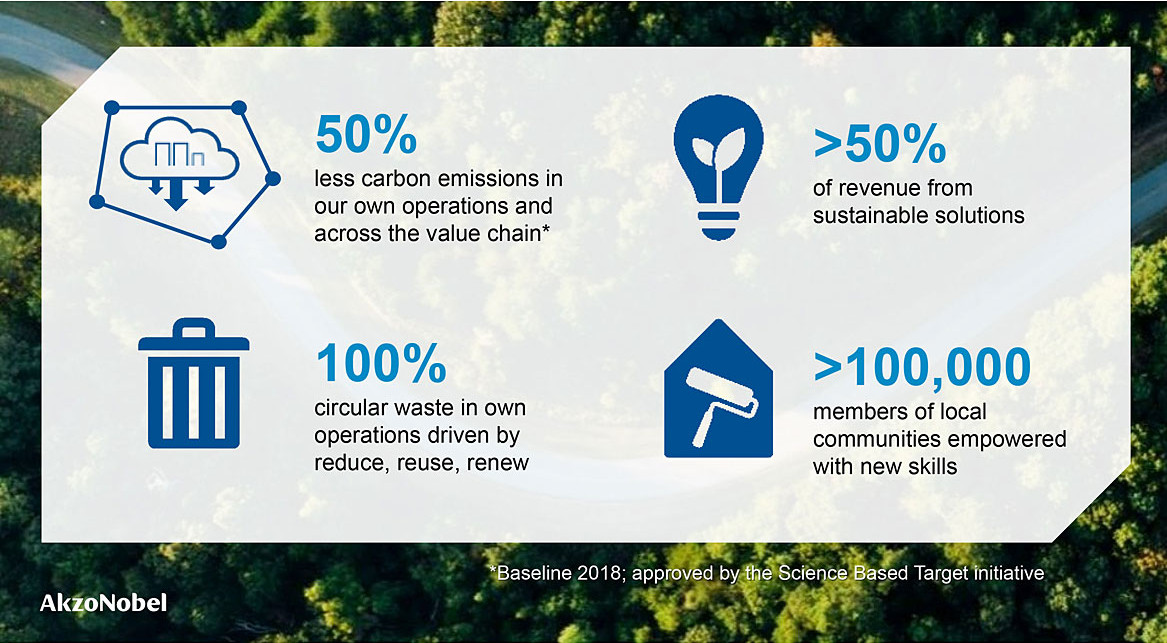 To help lower its own carbon footprint, AkzoNobel evaluates the products that go into its coatings. "A lot of what we do in terms of new developments considers alternative sources for raw materials that are not petrochemically sourced or that are mass-balanced," Friede stated. As an example, wood coating UV and waterborne products containing at least 5% bio-based raw materials (with the intention to increase to 15%) were recently launched and approved by key customers in the wood finishes market.
Friede noted that regulations both support the company's sustainability goals but also interfere with some formulations, noting substances of high concern that need to be removed from products. And Griffin commented on how the timing of the regulatory scene can also be quite challenging, particularly in Asia. "In the U.S., the regulatory process takes years of debate and reviewing. In Asia, we have to respond locally very quickly to reformulate, scale up, get approvals from our customers and provide supply. For example, we reformulated most of our consumer electronics to water-based systems in a very short amount of time – months, instead of years," he said. This requires a lot of creative chemistry. Friede added, "As regulations get tighter and tighter, it gives opportunity to those producers that are quite innovative. We have around 3,000 people in R&D globally, and feel quite comfortable that we can find the right answers."
Friede noted that more and more customers are interested in the entire carbon footprint of a coating system, and that the regulatory environment is evolving very quickly in terms of monitoring and reporting requirements. "We will enter a phase maybe 10 years down the road where we will have to accurately disclose as much on carbon and related sustainability KPIs as we have to disclose on our financial side. The scientific precision of what we disclose will improve, as well as the comparability between different players in the market," he stated.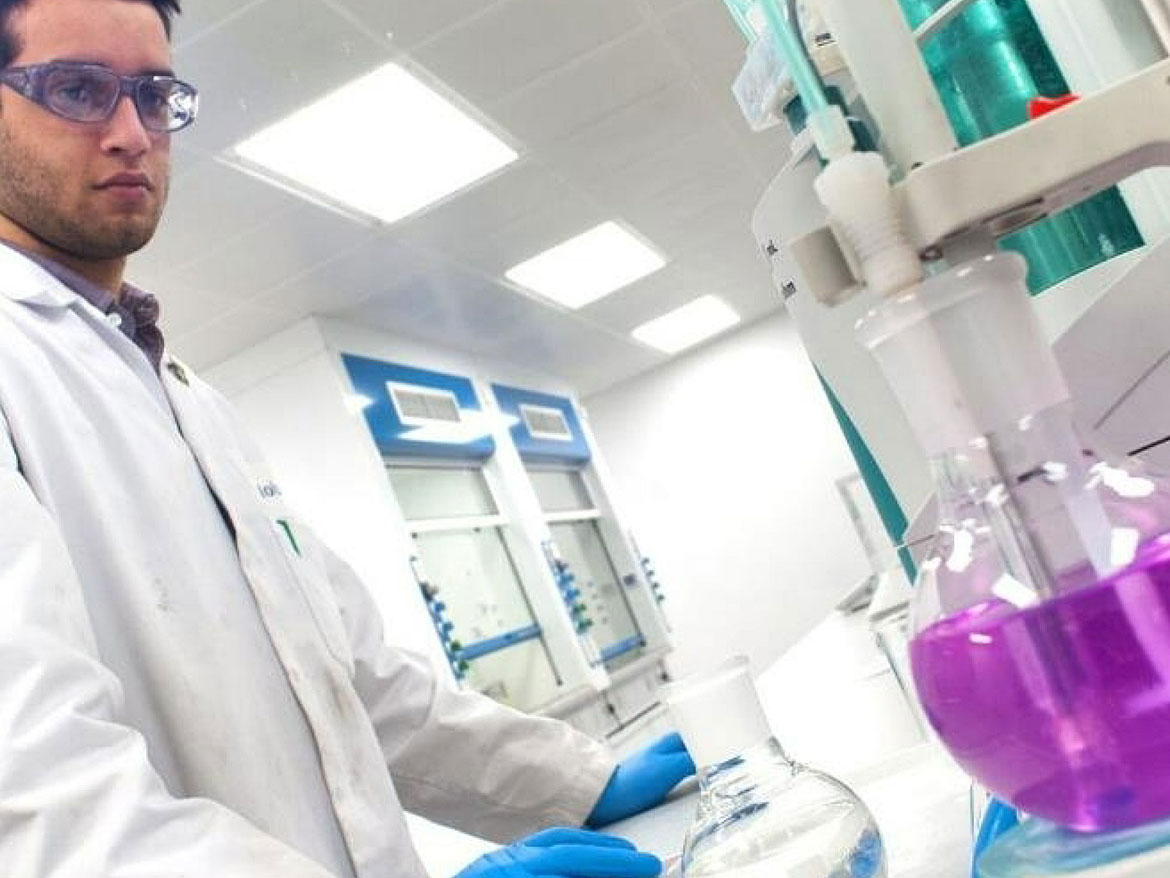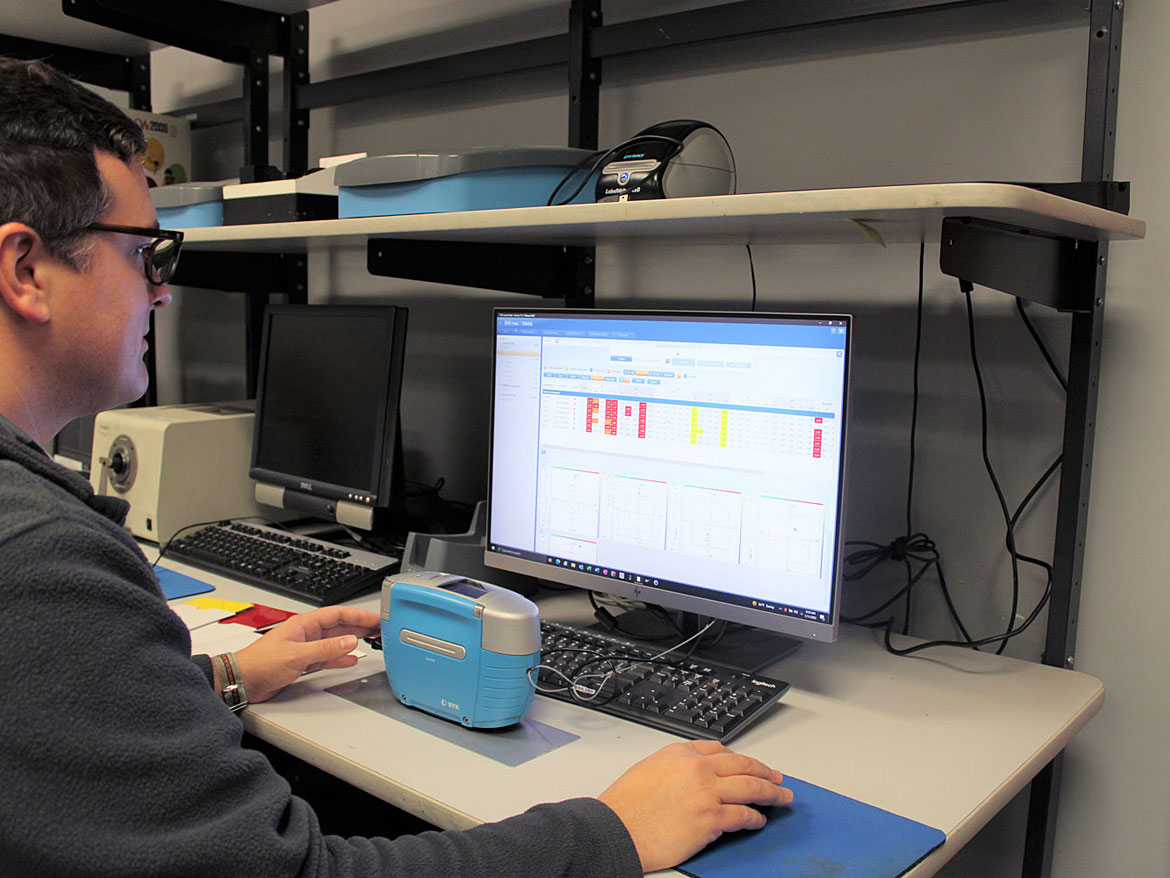 In regards to reformulating around substances of concern, the company has developed technology to support the move away from bisphenol A-based coatings, as well as all bisphenols used for metal food and beverage packaging. It is also helping customers navigate the polyvinylidene fluoride (PVDF) landscape and find reliable replacements. It has developed silicone-modified polymeric coating technology for metal coatings that is PVDF-free and does not compromise on performance.
The company's yacht business recently launched a new biocide-free anti-fouling paint called B-Free Explore. Friede anticipates significant upcoming energy efficiency regulations for the marine industry. He stated that all international vessels will soon be categorized by their energy efficiency, and the vessels that don't improve their efficiency will be fined. Using anti-fouling coatings to improve fuel efficiency by reducing buildup and drag will help companies improve their category rating, thereby avoiding the penalties. And using biocide-free anti-fouling coatings will help with these companies' sustainability goals even more.
New low-cure powder and liquid coating technology are other recent initiatives that help lower the global carbon footprint. Friede stated that due to the European energy crisis, many customers are much more open to making technology shifts and trying new things. "If you can offer to lower someone's oven temperature by 40%, that's very tangible energy savings right there. We are seeing an extreme uptick in demand for low-cure powder technology and energy-efficient liquid technologies," he added.
Work is also being done with radiation- and electron beam (EB)-cure technologies in areas that have not used it before, such as powder and coil coatings. Traditional coil coating lines use a lot of energy, and companies that in the past have not been interested in changing their process are now looking to work with AkzoNobel on alternative curing mechanisms. "We have some proprietary technology here, and can help them make energy efficiency improvements for their steel coatings," Friede stated.
"Old-School" Properties Still a Key Focus
Coating appearance and performance requirements are also influencing AkzoNobel's coatings development. "Can a coating be more attractive, shinier, or more matte? Can it be more resistant to sunscreen, other chemicals or UV light? A lot of what I call "old-school" quality aspects of coatings still drive our customers, especially in spaces like automotive, aerospace, and construction," Friede stated. Griffin added, "Many of these requests tie in with the sustainability aspect, because the longer you can make a coating last, the less you have to repair and replace, which reduces the emissions and also improves customers' operations and profitability."
An exciting area where AkzoNobel is working on higher performance and a greater sustainability profile is coating films. Griffin explained, "We have a film business in South Carolina that recasts liquid coatings onto polyethylene carriers. These films are essentially paint that you can mold onto a variety of parts. We capture all of the VOCs at our site, so there are none for the customer to deal with, so it's a much cleaner operation. The molding operation then creates a defect-free part – no need to worry about spraying or overspray, poor application properties, or environmental conditions. This is another alternative that we can help use to drive performance and sustainability."
These paint films were also a large topic of discussion during our visit to the Troy R&D Center. Angus Findlay is responsible for the film production in South Carolina. He explained that the film side of AkzoNobel's coatings business started when the company acquired Soliant LLC in 2008, so the technology has been around for a while, but applications continue to grow. Findlay showed us several examples of this new technology on a variety of products. It can be used on multiple substrates, including plastic and metal, and can be thermoformed or applied with adhesives. This zero-VOC solution also allows customers to create textures and patterns with printing, and can be buffed and polished. It is also capable of radar and LiDAR transparency.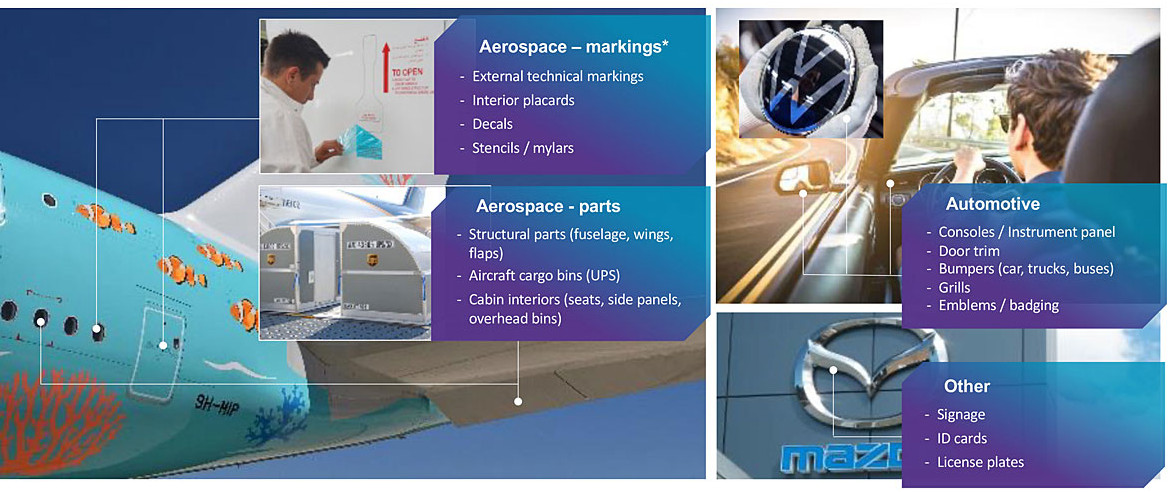 Griffin discussed a major aerospace customer who was looking at improving the performance on its carbon composite structures that were experiencing degradation due to UV radiation. AkzoNobel developed three solutions – one liquid, one powder, and one film technology. The customer evaluated all three, and selected the film as best meeting its needs in terms of application, sustainability, and performance.
 These films are also often used on cars, as the "wear and tear" performance is significantly better than spray-coated parts. A large U.S. truck company is using AkzoNobel's film on its front fender. What used to be liquid-painted chromium is now a polypropylene substrate coated with AkzoNobel's chrome-look paint film. The technology does require redesign, however, Friede noted that the capital expenditure needed to replace a paint line with paint films is very quickly amortized through the savings realized by not having to deal with VOCs, spray booths, robots, etc.
When I asked at the Troy facility about the future of liquid paint in light of this new film technology, Alex Yahkind commented, "Liquid paint is not going anywhere." He noted that liquid paint has an advantage over powder and film in many applications – such as those that take advantage of pigments and the effects they can create. He explained that some pigments, such as metallic flakes, are hard to use with powder coatings, as the extrusion process damages the flakes. And with paint film, the pigments have to be distributed within the entire mold, so there is a lot of product that is never seen, and thus wasted. In liquid paints, pigments can be brought to the surface, increasing their effect and reducing their usage.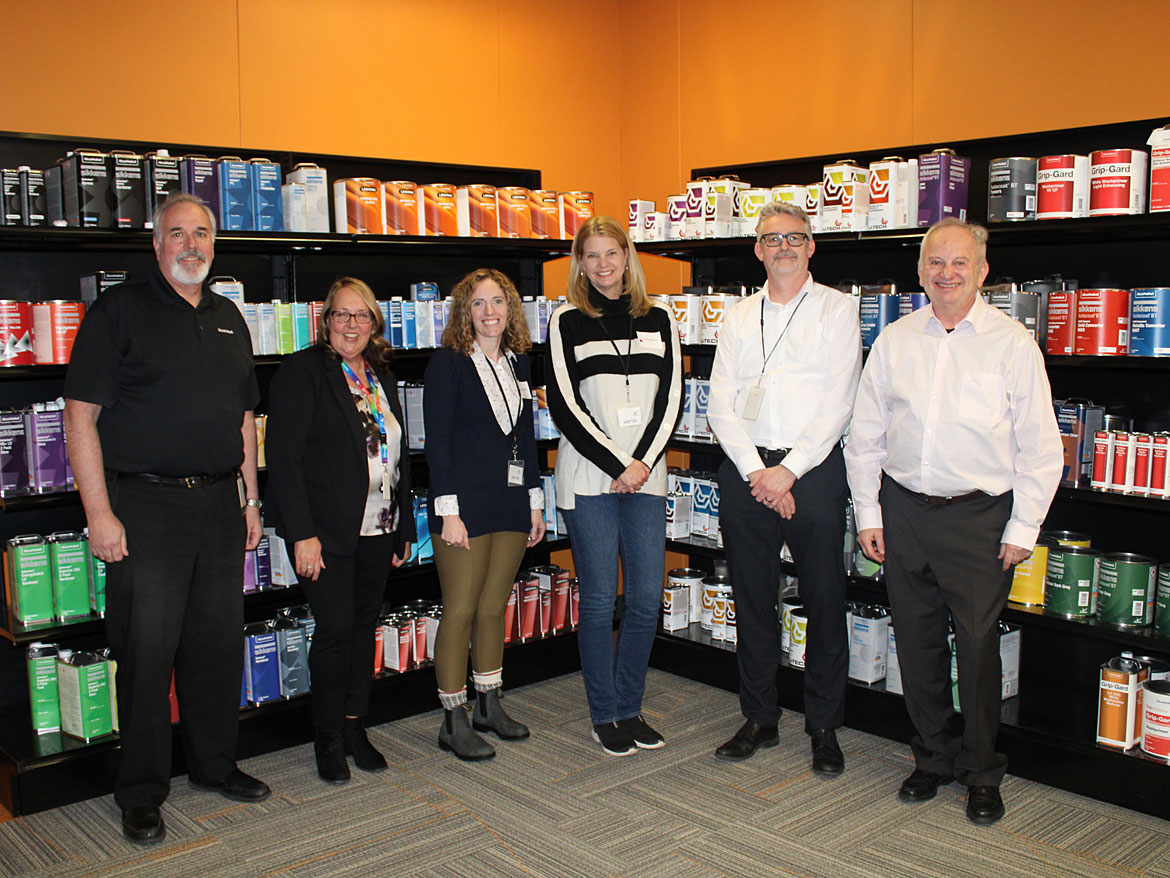 When discussing more sustainable or alternative products, everyone we spoke to emphasized that these new technologies don't sacrifice on performance or cost. Friede said, "It doesn't have to be mutually exclusive. We have many examples where we have more sustainable technology that also delivers superior quality and is still cost competitive." The paint films are a prime example. Benefits include not needing a spray booth, having no overspray, reducing the energy needed to apply the paint film, and excellent surface qualities (including outstanding results in terms of UV protection, chemical resistance and chip resistance). "This is a perfect example of where you have zero compromise," Friede concluded.
Focus on Value
I asked Friede and Griffin how AkzoNobel reconciles the fact that making coatings that perform better and last longer ultimately equates to selling less product. Friede stated, "We have new technologies that automatically lead to less paint being sold – such as powder and the new film technology. Even some of our liquid technologies require thinner film buildups, which also leads to selling less paint. More-durable paint can now extend the lifetime of an asset, which also reduces the volume of paint sales. We don't really steer the business by how much volume we can push out the door anymore. That would also go against our sustainability DNA. Now we are more 'top line' driven, 'share of market driven, 'technology driven'."
Griffin added, "Over time we know that volume will continue to shrink. The focus is really on value – bringing value to the customer first. We are bringing value to our customers, which will in turn bring value to us, whether it's one pint, one liter or a million gallons." He stated that customers are also starting to look at the big picture when it comes to cost. They are becoming more sophisticated and savvy, and are looking at more than just dollars per gallon – realizing the savings that higher-performance products will save them in the long run.
Friede sees the chemical industry starting to make this shift away from "limitless growth" as well. "There is a lot of re-thinking happening with our suppliers and the chemical industry in general," he said. "They have a much more circular view of the raw material streams that they use, and want to make sure that recovery happens after a product's useful life so that the carbon cycle is closed somehow."
Powder Coatings Seeing Big Growth
Powder coatings are gaining traction. Friede noted that powder is supported by the movement toward low-VOC products, but companies realize other benefits when using powder coatings as well, such as no VOCs to control in the spray booths and the high performance of the end product. "We still see a lot of growth in our powder business," Friede said.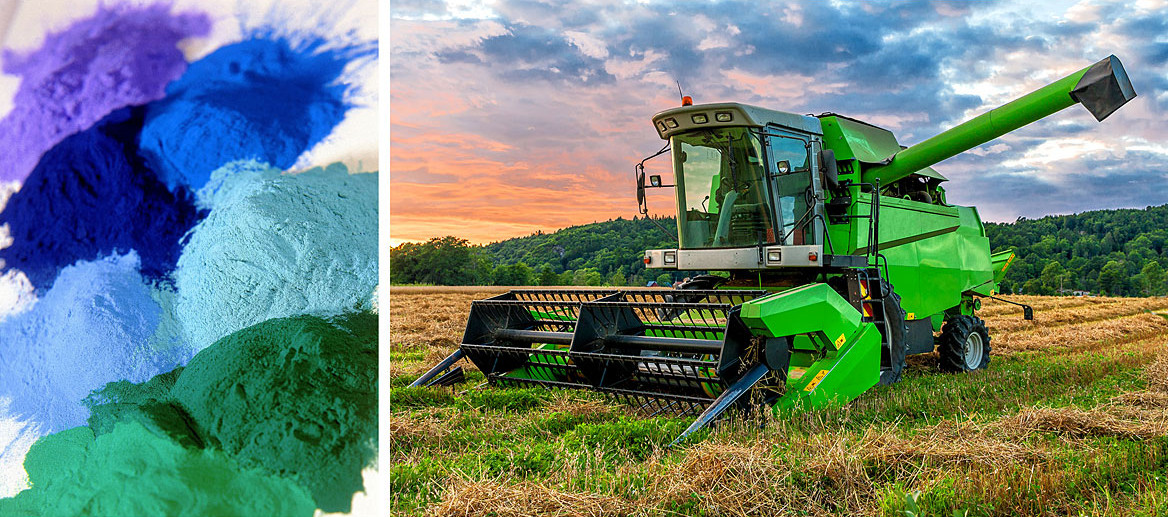 As an example, he cited the architectural space in Europe. "Ten to 15 years ago, metal protection for architectural applications were exclusively liquid. We developed powder coatings for this application, and over time we built up good credibility, we did the tests, we got the qualifications, and we worked with the decision makers and specifiers on the architectural side to essentially convert the entire industry to powder. In Europe now, the balance of the scales has shifted in this market – about 80% is powder and 20% is liquid. The shift still has to take place in North America, but we see that change happening fairly quickly right now. We see huge growth to come," he noted.
Lowering curing temperatures for powder coatings is also opening up the ability to use new substrates. "We have developed technology where you can lower the curing temperatures down to 80-90 °C versus 200 °C. With these temperatures, we can now powder coat wood and plastic, which we weren't able to do in the past. By opening up new substrates, there is so much growth ahead for powder," Friede said.
AkzoNobel is so confident in the future growth of the powder industry that several years ago it launched an investment program into its own powder business. Internally referred to as "Bamboost," this 10-year investment program is proactively building capacity at the company's powder coating manufacturing facilities around the world to be ready to supply once the markets open up.
Innovation through Digitalization
The conversation then shifted to digitalization. "Not all of our innovations are chemistry related - we also have digital solutions," Griffin said. One example is the MIXIT™ cloud-based color matching system for the vehicle refinish industry. A small, hand-held camera takes a picture of the part that needs to be re-painted and searches the database to find the best color match. As more and more measurements are taken, the library increases and the color match becomes better. It is a self-improving, self-learning technology. This saves customers time and re-work. The global color database currently contains more than two million formulas for automotive, aerospace and yacht colors, with new colors and variants being added every day. The technology is also helping with the labor shortage in North America. Finding trained workers who have the experience and "eye" for color matching is difficult, so a technology like this makes it possible for someone with less experience or training to still make the perfect color match.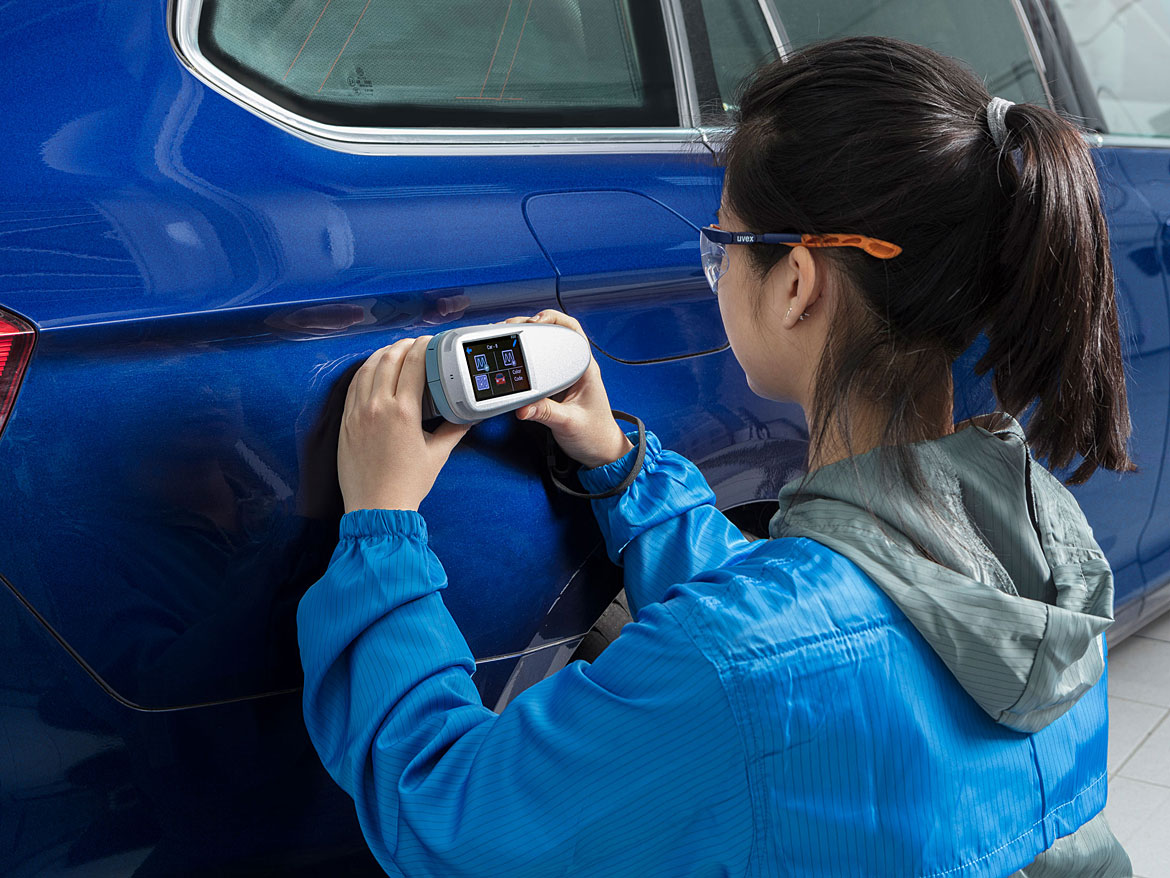 Digital tools are also helping with inspection and predictive maintenance. For example, AkzoNobel is working with an airline customer to scan both the exterior and interior of aircraft to take measurements and collect data to predict failure modes and timings. With this tool, airlines can manage their maintenance schedules more effectively. And AkzoNobel can use the data to understand when and why coatings fail to help them design a more robust coating system to improve on the performance.
In the R&D area, AkzoNobel has a partnership with Microsoft to access some of its quantum computing to simulate chemical reactions to help fast track the development of high-performance and more sustainable paints and coatings in the lab. Quantum chemical computation is capable of simulating chemical reactions at an unprecedented level of accuracy, and could help to overcome many of the practical boundaries associated with traditional laboratory methods – such as availability of raw materials, physical equipment capacity constraints, toxicity, and environmental conditions. AkzoNobel also performs high rapid throughput testing in the lab, which reduces testing time from weeks or months to sometimes one day.
In the Troy facility we learned firsthand about AkzoNobel's virtual reality (VR)-based training tool for painters in the aerospace, automotive and vehicle refinish industries. This system, developed with technology specialists Virtual Paint Products, saves an immense amount of paint when training new spray painters. The VR headset immerses the trainee in a virtual paint booth, complete with anything from aircraft or automotive parts, to larger-scale assemblies, to the production floor itself. The system can be programmed with various paint specifications, such as the thickness of the coating required, and as the operator uses the spray gun, they can see whether too much or too little paint is used and look for inconsistencies in the way the coating is being applied. All the while, the operator's core skills are measured, from setting up the spraying session to the distance, angle, and speed at which the gun is used. The feedback is immediate, so trainees can react quickly and change their technique to become more consistent. It will show where runs and sags occur, or where the wet film thickness is not sufficient or the coverage inadequate to deliver a smooth finish. It also helps them avoid common problems such as paint overlap.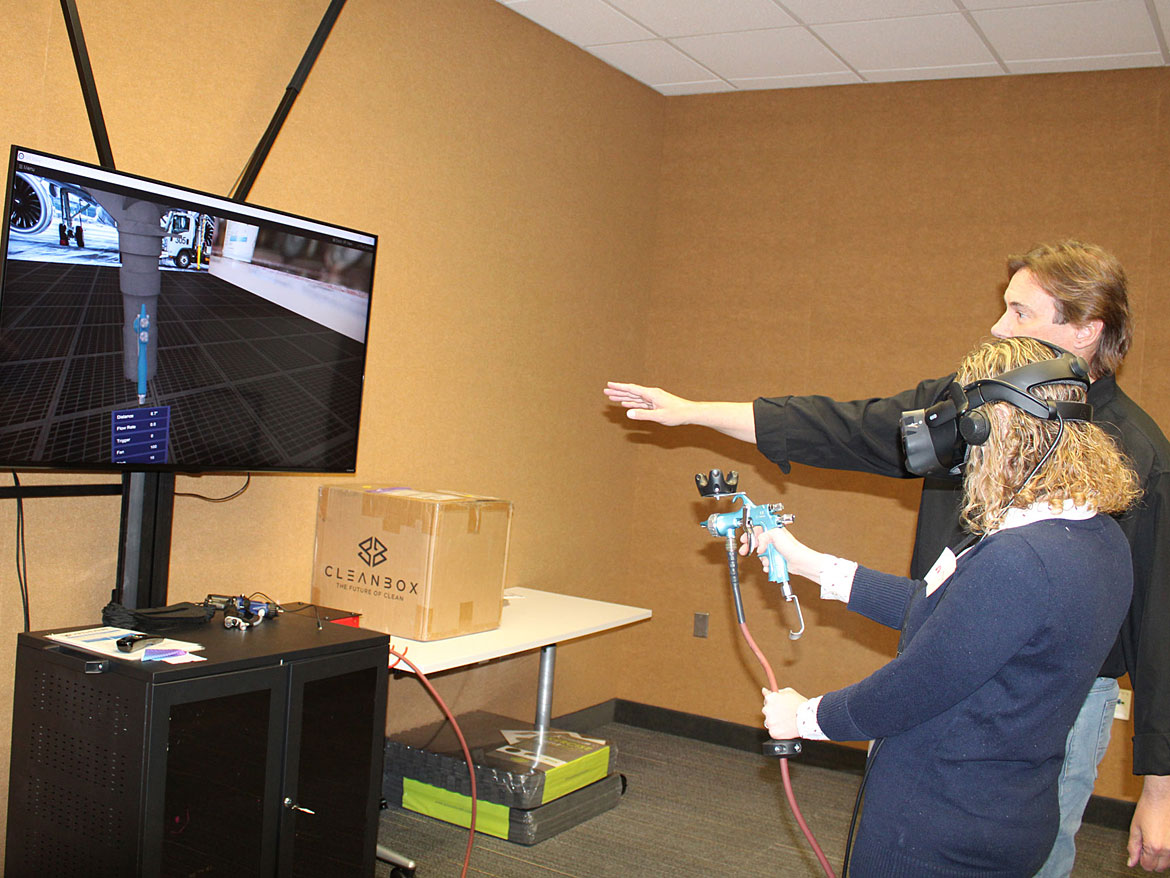 At our meeting in Troy, Eubanks introduced us to AkzoNobel's digital tool Carbeat™, which offers simpler workflows and easier access to information for autobody repair shops. The system provides a real-time overview of the repair process. This information is then made available to managers, team leaders, technicians, and third parties, which in turn creates improved transparency and communication. It can identify bottlenecks, reduce cycle time, measure quality, improve planning, eliminate waste, lower costs and improve customer satisfaction. "It is a good communicative tool that is visible across all departments," Eubanks noted.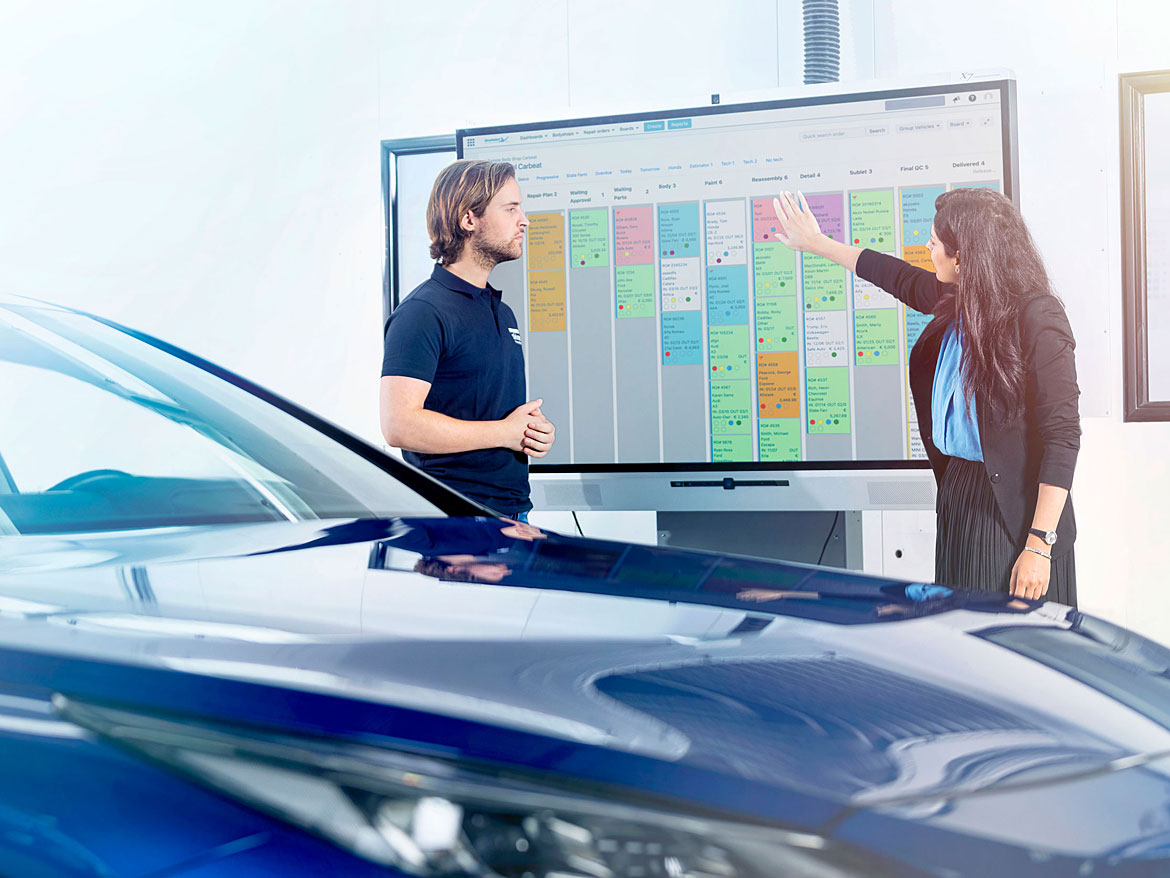 North American Paint the Future Startup Challenge
To increase collaboration in developing more sustainable coatings technologies, AkzoNobel launched its Paint the Future Startup Challenge in 2019, where it invited startups, scale-ups, entrepreneurs and innovators to submit new and revolutionary solutions that will accelerate innovation in the world of paints and coatings. To date, the challenge has been held in Europe, India, Brazil and China. This competition will be coming to the United States in 2023. After an interactive evaluation of hundreds of submissions, AkzoNobel selects several winners. The company then evaluates what a partnership could look like, whether it be an investment, a joint-development agreement or an acquisition.
Conclusion
I have watched the coatings industry's sustainability journey for many years, and it is truly inspiring to see the combined efforts of suppliers, manufacturers and end users work together to develop new products and tools for a common purpose. With new digital technology and creative chemistry, the ideas and possibilities seem endless. This article just skims the surface of the information we learned during our time with AkzoNobel, but it sheds some light on the impact of this company's efforts to reduce the global carbon footprint. Many thanks to everyone who facilitated our visit, and who took the time to meet with us and share their passion for the coatings industry!
*All images courtesy of AkzoNobel.