Green Technology
Making the Case for a U.S. Renewable Chemical Industry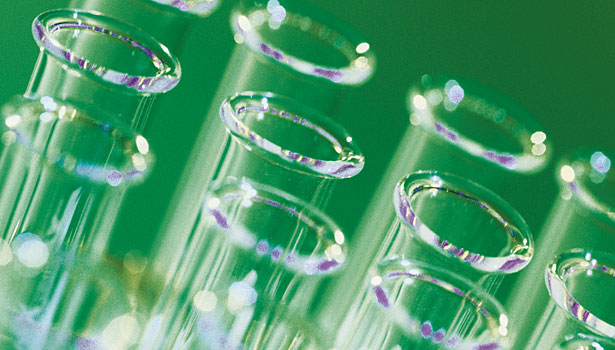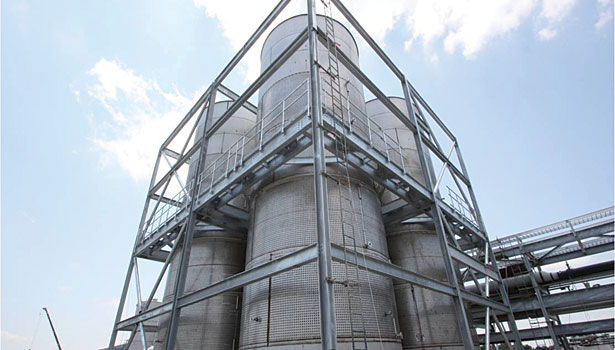 Along with the challenges facing the coatings industry during the global economic downturn, coatings manufacturers have seen increased volatility in raw material prices, due in part to the rise in crude oil prices and geopolitical issues in some oil-producing countries. Additionally, environment-conscious consumers and increased government regulations have pushed the need for more sustainable, environment-friendly coatings. One homegrown answer to these challenges is the development and use of industrial bio-technology, which allows coatings producers to replace poor environmental-footprint raw materials with bio-based alternatives. Additionally, the development of industrial biotechnology in the United States can help wean the country off of foreign oil and provide high-value rural employment opportunities.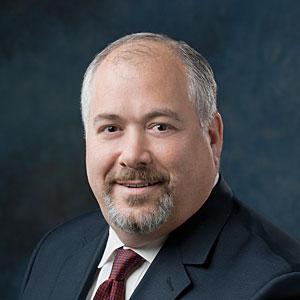 Steve Gatto , Chairman and CEO of bio-based chemical supplier Myriant
Currently producing a variety of bio-based products from biomass sources, the renewable chemicals industry is poised to make even more progress in the coming years. The industry is capitalizing on opportunities afforded by America's historic manufacturing base, industry's commitment to research and development of industrial biotechnologies, and stable government policies that drive investment and commercialization of new renewable products.
By embracing federal policies that incentivize the domestic production of renewable chemicals and bio-based products using industrial biotechnologies, Congress has an opportunity to create jobs while also reducing America's dependence on foreign oil.
On May 11, leaders from the U.S. renewable chemical industry testified at the House Biomass Caucus. They discussed the development of sustainable, domestically produced alternatives to traditional petroleum-based chemicals, polymers and plastics. Stephen Gatto, Chairman and CEO of bio-based chemicals supplier Myriant, discussed this emerging sector and how it is revitalizing domestic manufacturing, enhancing energy and national security, building a new "bio-based economy," and how federal policies are valuable to achieving these goals.
Gatto has been involved in the biotechnology industry for over 19 years, having been appointed by the administrations of Presidents Clinton and Bush to the Biomass Research & Development Technical Advisory Committee. He was also appointed to a Biofuels Ad-hoc Committee chaired by Senator Dianne Feinstein and assisted in the drafting of key aspects of the Energy Policy Act of 2005. After his testimony, Gatto discussed with PCI the need for continued support by Congress for the biotechnology industry and his vision of how the industry can shape American agriculture and manufacturing in the years to come.
Myriant, Quincy, MA, is an example of how public-private partnerships can lead to bio-based products that provide alternatives for the coatings industry. In December 2010, Myriant broke ground on a 30-million-pound commercial succinic acid facility in Lake Providence, LA. The plant is funded in part by a $50 million cost-sharing award from the U.S. Department of Energy, a $25 million loan guarantee from the B&I Guaranteed Loan Program of the USDA – the first-ever renewable chemicals loan guarantee under the B&I program, and $10 million in infrastructure money from the Port of Lake Providence.
According to Gatto, the facility is expected to reach mechanical completion in the fourth quarter of this year, with full commercial operations by the end of the first quarter of 2013. The plant is on schedule, on budget and is 100 percent sold out. With that success, the company plans to expand its capacity by 140 million pounds, a portion of which is already under contract. The plant will create over 50 jobs at the facility, 250 construction jobs, and an estimated 300 indirect jobs in Lake Providence, one of the poorest communities in the country.
For the coatings industry, this means bio-based raw materials that can compete with traditional raw materials and meet the performance criteria of the industry. More importantly, Myriant is able to produce a product that competes head-to-head in terms of cost with traditional petro-based raw materials. As Gatto told PCI, "We can do this cost competitively and in one of the toughest markets, in our case down to crude oil equivalents of roughly $45 dollars a barrel. It opens up an opportunity for us to work with all of the major producers and buyers of these raw materials."
With their testimony to the House Biomass Caucus, leaders in the renewable chemical industry showed the need for consistent public policy in regards to bio-based industrial products. While the industry has had some setbacks, Myriant's success shows the value of a public policy that focuses on the long-term value provided by the industry. "From my perspective, we need to send a message to Congress that these policies do work, and what we need is clear and consistent policies and a long-term commitment to their success. What we can't have are circumstances where we are playing to the flavor of the month, where we focus on this product this day and this product another. We need to look at industrial biotechnology as a means of creating a tremendous opportunity to keep what we innovate and develop, and the jobs that go along with that, in this country," said Gatto. "And we can do all of this without government subsidies or green premiums."
Using the strength of America's agricultural and manufacturing traditions, the renewable chemicals industry can be the impetus for another sector of growth in the American economy, providing a more diversified market for agriculture, a more diversified supply chain to the chemicals industry, manufacturing jobs in rural areas that contribute to the long-term viability of those communities, and sustainable alternatives that support American energy independence and the rising consumer demand for more environment-friendly products. Gatto likened it to the vision Henry Ford had for the American automotive industry. "Henry Ford had a vision of the world back in the 40s. He talked about the coming together of agriculture and biotechnology leading to rural manufacturing jobs that would proliferate throughout the company. And I really believe that while he may have been off by 60 or so years, we are starting to see an industrial revolution really take shape."


I want to hear from you. Tell me how we can improve.