ELMWOOD PARK, NJ - According to an upcoming study by the consulting firm Kusumgar, Nerlfi, & Growney, global consumption of coatings in 2012 is projected to come in at 67 billion pounds, worth $120 billion. Volume has bounced back from the recession year of 2009, with the Asia-Pacific region leading the way. However, growth in 2012 slowed owing to global and local economic uncertainties. Coating volume in 2012 is up 15 percent since the 2009 global recession, but coating value is up by about one-third, largely because of the escalation in raw material prices.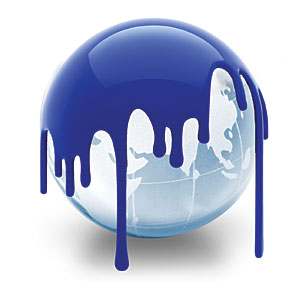 The Asia-Pacific region is the largest consumer of coatings, taking 42 percent of the volume in 2012. China accounts for over one-half of the region's consumption, with growth now moderating from the rapid expansion of the past. India is now about 15 percent of the regional volume and continues to increase its share.
Europe is the second-largest market for coatings, taking 27 percent of the global volume in 2012. Consumption in 2012 was hurt by the region's economic crisis. North America was an outlet for one-fifth of the global coating volume and has mature growth prospects. The South and Central America region accounted for eight percent of the global demand in 2012. Growth in the region slowed in 2012 but is forecast to grow modestly in the future.
The above information will be part of Kusumgar, Nerlfi & Growney's current multi-client study, Global Paint & Coatings, 2013-2018. The study is available through subscription. Interested parties are invited to contact the company by calling 201/773.0785 or by e-mail at nerlfikng@cs.com.