By Sara Jonas, Director of Marketing, ICP Group
The COVID-19 pandemic has created unprecedented challenges for the professional coatings industry. With a heightened focus and ever-changing protocols for cleaning surfaces in commercial facilities, coatings must be able to withstand stronger disinfectants used more frequently to help keep the employees and visitors at these facilities safe.
Though the focus in 2021 was obviously on preventing the spread of a (hopefully) once-in-a-lifetime pandemic, the potential threats from infectious diseases are not going away. The expectation is that the cleaning and disinfecting trends began in response to COVID-19 are going to become the norm for the foreseeable future. 
Coatings manufacturers are going to have to adapt to this new reality to produce materials that meet both the aesthetic expectations of the facilities while still allowing them to maintain these new standards of cleanliness.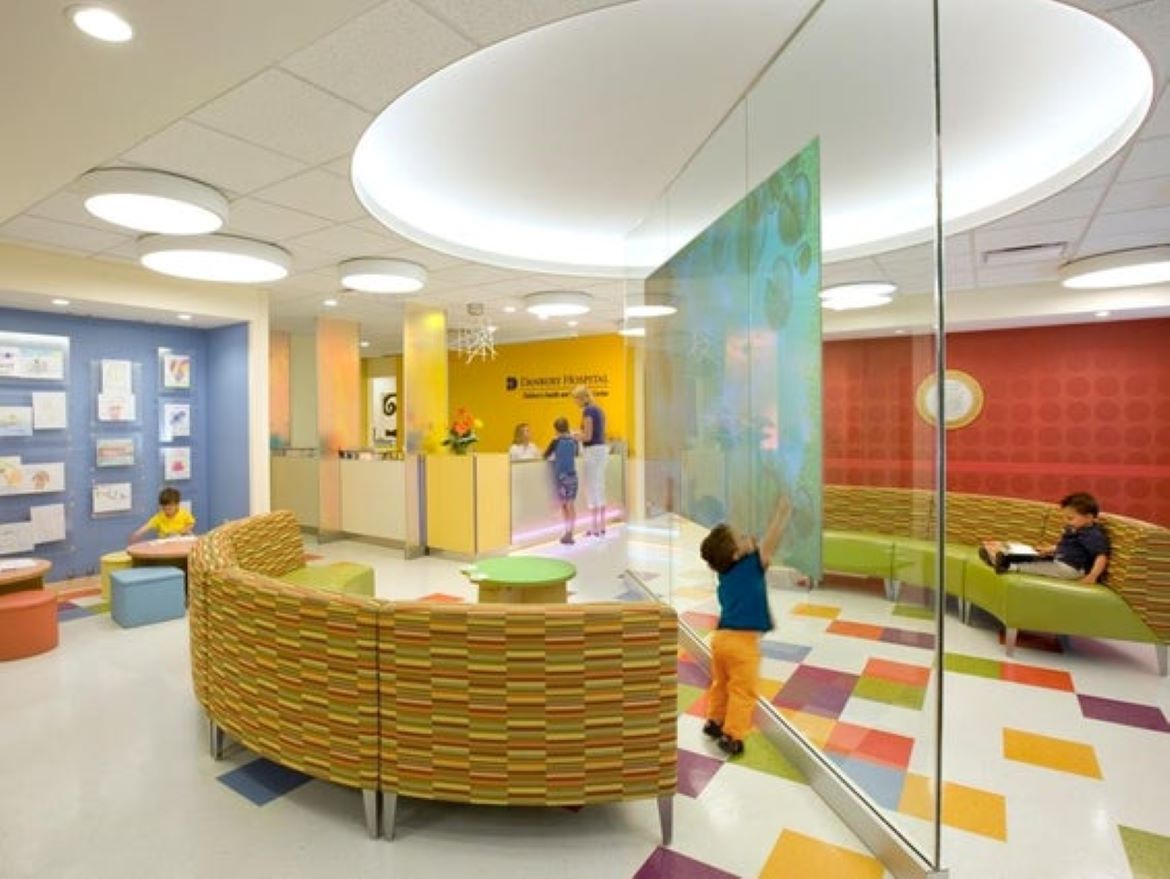 How COVID Has Affected Cleaning Procedures
As commercial facilities throughout the country - from colleges to day cares to senior living facilities and hospitals (and everywhere in between) - have sought to prevent the spread of COVID-19, the procedures surrounding what constitutes "clean" have evolved. This has led facilities to disinfect surfaces more often and to seek out building materials that can stand up to these cleanings. 
To aid the public in selecting effective disinfectants for commercial facilities, the U.S. Environmental Protection Agency (EPA) produced and regularly updates a list of EPA-registered disinfectant products that have qualified for use against SARS-CoV-2, the novel coronavirus that causes COVID-19. 
These disinfectants are called EPA List N Disinfectants and have qualified for use against COVID-19 through the agency's Emerging Viral Pathogen Program. Under this program, product manufacturers provide the EPA with data, even in advance of an outbreak, that shows their products are effective against harder-to-kill viruses than SARS-CoV-2.
Unfortunately, the more effective a product is against SARS-CoV-2, the more potentially damaging it is to coatings. That's why choosing coatings that can stand up to these increasingly rigorous chemical compounds is essential to maintaining the best look and feel for building surfaces.
Selecting a Finish
Before selecting the proper coating for an application to handle these adverse conditions, it's imperative to understand the options available in terms of coating types. Here are seven of the most common coating types, along with the specific advantages they can offer a project.
Advanced Interior Coating: Lab-tested and proven as more scrub resistant than other durable paints, this commercial coating goes on smoothly and doesn't yield to handprints, kick marks or common stains like other washable wall paints.
Catalyzed Performance Coating: Designed to enhance and protect the busiest spaces that can't shut down for regular repainting, this coating delivers durability and fast-drying performance.
Interior Metallic Coating: The only interior metallic coating engineered to endure the wear and tear of modern active spaces, this coating delivers a luxe look with industrial performance.
Mosaic Color Coating: The distinctive texture of this coating not only looks great, but it also hides stains and imperfections to keep walls looking their best.
Interior Surface Defender: Designed for unmatched scrubbability and stain resistance, this clear protective coating safeguards an interior without altering its color.
Decorative Surface Defender: A performance clear coat with a decorative twist, Decorative Surface Defender contains natural fibers that break up the solid colors while adding a durable, washable clear coat.
Ceramic Sphere Undercoat: This application-friendly product blocks most bleeding-type stains, seals porous surfaces, provides adhesion to hard and/or glossy surfaces and creates the ideal foundation for other coatings.
Once a finish has been chosen, there are several other factors that should influence what kind of coating best fits the application in question.
Seamless Protection
Commercial coatings not only have to be strong, but they should also be able to resist common stains and conceal imperfections. When choosing a coating, it's important to know whether it allows for seamless surface protection. Seamless protection prevents dirt and contaminants from getting trapped, which protects and maintains the integrity and style of active spaces as well as making the surface highly washable. Coatings that offer seamless protection are perfect for hospitals, schools and other areas where cleanliness is paramount.
Strength Matters
Residential paints can't meet the demands of new cleaning protocols with burnishing or blistering. For the most demanding interiors, it is incumbent on building managers to choose coatings that offer catalyzed performance. Catalyzed coatings perform well in high-traffic areas and are particularly resistant to normal wear and tear. They are also designed to stand up to hospital-grade disinfectants and thus prove to be effective coatings on high touchpoints like doors and trim.
To rate the durability of coatings, they should be tested using the ASTM D2486 Scrub Test. In this test, coatings are scrubbed with an abrasive brush until their surface fails. This determines the "scrub rating." Higher scrub ratings mean stronger coatings that can stand up to frequent cleaning and disinfecting. For example, the catalyzed interior coatings discussed earlier have been shown to stand up to 6,700 scrubs, while traditional eggshell paints are only designed to stand up to 600 scrubs. The most advanced coatings create highly durable surfaces with excellent chemical resistance and class-leading scrubbability that can withstand professional disinfection protocols. 
Keeping Costs Under Control
The reality of any major coating project is that the costs of the coating itself are relatively low when considered in relation to the other components like labor and primer. In fact, the majority of painting budgets go toward application. 
Paint is actually a small part of a project's overall costs. Long-lasting, multicolor paints may cost more than retail eggshell paint initially, but higher-quality coatings can save money over the long haul by requiring fewer repairs and repainting costs in the future. To save money on painting, it's generally smarter to reduce labor costs than paint costs.
For example, for a 10,000-square-foot project, the average eggshell paint costs approximately $12,900, whereas a catalyzed interior coating will run $14,600 initially. But when the number of times a project must be repainted is projected over 10 years, the catalyzed interior coating will not have to be repainted a single time.
In contrast, using standard eggshell paint will frequently require more than five repaints in 10 years (once every two years), driving up the total cost of ownership over that same period. In other words, while a catalyzed interior coating will cost $14,600 over a 10-year period, applying an average eggshell finish will cost nearly $77,400. That's why it's so critical to look beyond the initial price of a coating to make sure the initial savings are worth it in the long run.
The Case for Durable Coatings
Ensuring the coatings that are applied in commercial settings are durable has always been an important consideration, but with the advent of the COVID-19 cleaning protocols, it has become central to making decisions about which coatings will be most appropriate for specific applications.
The contrast between residential and commercial coatings has never been clearer. Commercial coatings like ProForMax have undergone rigorous testing to ensure that they are seamless, stronger and significantly more cost effective than their residential peers. After all, they will be subjected to stresses that residential coatings never have to face. 
When making a decision, it's important to find a manufacturer who takes all of these factors into consideration to bring the most effective coatings for an application. Doing so will mean that projects will be done correctly and will last long into the future.