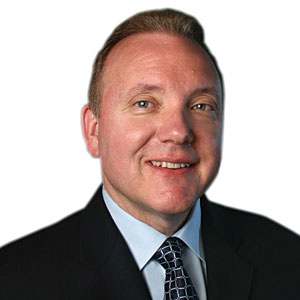 In February of this year, MFG Chemical, a leader in specialty and custom chemical manufacturing, announced that Paul Turgeon, who served on the Company's Board of Directors since 2017, would assume the position of President and CEO. PCI recently asked Paul a few questions about his background and his first several months on the job, as well as the new protocols and changes MFG rolled out since the onset of the COVID-19 pandemic.
PCI: Can you tell us a little bit about your career prior to joining MFG? Are you new to the paint and coatings industry?
Turgeon: I have spent my 38-year career in the specialty chemicals industry, and have been directly involved in paints and coatings with various different companies and assignments.  
Before MFG Chemical, I had experiences with BASF (nee Ciba Geigy), FMC Corp, Lanxess (nee Chemtura), and other roles that touched the paints and coatings market. 
I am originally from Toronto, Canada, earned a B.S. in Chemical Engineering from the University of Toronto and an MBA from Emory University in Atlanta, the city in which I currently live.
PCI: What are some things you have learned about this industry (or impressions you have had) during your time at MFG so far?
Turgeon: I was familiar with MFG as a supplier in my previous experiences, and they did a great job. I joined the board and took an investment when they were acquired by Platte River Equity, and joined as a board member. 
I view MFG Chemical as a leader in custom and specialty chemical manufacturing, with four ISO 9001: 2015 manufacturing plants located in Dalton, Georgia and Pasadena, Texas. I've observed the four most important values at MFG Chemical are 1) plant safety, 2) customer confidentiality, 3) excellent production capability, and 4) sustainability. 
We plan to continue growing MFG by providing assistance and capital to support our customers' contract manufacturing needs. Customer intimacy and satisfaction have always been key values at MFG, and we will continue to focus and improve on these and other levels.
PCI: What are your short- and long-term goals for the company?
Turgeon: To continue to grow customer satisfaction, which will enable business expansion and growth. We aim to continuously enhance our value proposition to our customer base through high-quality products, service and quality. Additionally, we continue to upgrade our chemical manufacturing facilities as we move to six sigma manufacturing.
PCI: Has MFG remained operational during the pandemic? How have things like daily function, supply chain and customer interaction been affected?
Turgeon: MFG Chemical has remained operational during the pandemic, while a work from home took place for 6-8 weeks with much of the staff at our corporate office. Meanwhile, we took this time to conduct some preventative maintenance initiatives with two of our plants with turnarounds of ~4 weeks each.
Currently all four plants are producing and supporting customer demand.  Supply chain was mostly unaffected due to our initiative in the past 2-3 years in having multiple supply options, while focusing on North American supply to mitigate supply risk. We also have had multiple interactions with SOCMA, the chemical industry trade organization, in establishing our company operational protocol, which began in mid-March.
PCI: Do you plan to permanently implement any of the procedures you have developed during the pandemic because of their success?
Turgeon: We plan to continue to utilize the protocols implemented during the pandemic to protect our employee population and customers.
PCI: What is your short-term outlook for business as a result of COVID-19?
Turgeon: Well, we had an MFG world record Q1 in business, while Q2 showed the effects of the Covid-related downturn. We forecast that demand will recover in Q3/Q4, which is of course dependent on continued market recovery.