In Fall 2019, Ship & Shore Environmental, Inc. (SSE), a multi-national environmental pollution abatement and energy solutions firm, announced that it has opened a new manufacturing facility in Shanghai, China. The company's President and CEO, Anoosheh Oskouian, has been advising the Chinese EPA and equipping Chinese companies with the company's solutions since the firm's entry into China in 2016. PCI recently caught up with Oskouian to learn more about SSE's expansion and the current pollution conditions in Asia.
PCI: Why did SSE decide to expand in China?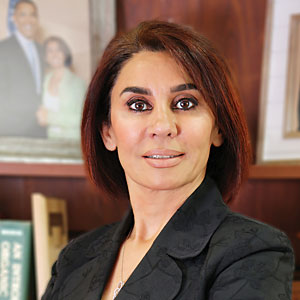 Oskouian: SSE has had ongoing projects in China since 2016. We already have two installations of our pollution control equipment there. Our new Ship & Shore China fabrication facility officially began operating at the end of 2019. We made the decision to expand to China a few years ago because of the demand for pollution control equipment and the overall increase of stringent air quality regulations in the area. It is no secret that China is one of the most polluted countries, so in an effort to clean the air, we began to pursue the China market.
PCI: Can you discuss China's pollution crisis and what the Chinese government is currently doing to improve the air quality in the country?
Oskouian: China did not have strong air quality regulations in place until recently, and now that these regulations are being adopted by local China agencies, the rules and regulations are more stringent than ever. At least in Shanghai where our operations are, the regulatory agencies are going after one industry at a time, where industrial plants are not permitted to operate unless there is an environmental plan in place.
Especially with major chemical or petrochemical plants, environmental impact studies are being requested from everyone, along with a proposed and implemented environmental plan of action. Without these environmental plans and studies, facilities cannot expand their process operations.
PCI: How has SSE been working with/advising the Chinese EPA and Chinese companies on pollution abatement? How have these efforts been received?
Oskouian: The Chinese EPA consists of different bodies based on the regions – SSE works more closely with the one surrounding Shanghai. Based on our years of experience we have had advising with rule-making and determining what is feasible for industry, they have taken the same approach to pollution abatement as SCAQMD rules and regulations. The China EPA have been very open to adopting some of these rules – as soon as they see something that is achievable, they make it a rule. They mean business here, and based on personal observations within the last few years – fewer people are walking around with masks as the air quality is progressing.
PCI: Can you discuss the current tariffs with China and how they are affecting your industry?
Oskouian: Naturally the current tariffs with China drive up the overall costs to do business with our main manufacturing site in the U.S. Rather than using this as an excuse to stay away from the China market, we took it as an opportunity for growth in the industry. With the opening of our Asian market manufacturing site, we are able to offer competitive pollution abatement technologies while helping improve the air quality.
PCI: Are there other countries that SSE is working with and expanding into?
Oskouian: Yes, we have ventured into the Bangkok, Thailand, market, and have just received our first project for the area. This will hopefully open even more doors for the surrounding Southeast Asian countries that may need our pollution solutions.
PCI: What were the drivers that led to this expansion?
Oskouian: Over the years we have had a couple of inquiries from the Thailand market, but after a recent increase in requests from numerous companies looking to implement air pollution control programs, plus a few visits to the country, we realized that the need for our technology is much greater than we had anticipated.
PCI: How does Thailand's air quality compare with China's?
Oskouian: Being that the Thailand regulatory agencies are not as aggressive as China, air quality has a lot of room for improvement. They only respond to odor problems and local complaints, but do not have overall rules and regulations for all industries that contribute to the pollution issue. They have also banned burning incense at temples or lighting candles, but are not coming down on industries as they should. I have included a snapshot of the Bangkok city view from my recent stay in Thailand.
PCI: What has been the response in Thailand as a result of SSE's presence there?
Oskouian: We can only share with respect to companies that we are currently involved with, but it seems as though the environmentally conscious organizations want to do something; however, the industrial population overall is not even fully aware of the proper solutions available. As a result, our visits to Thailand companies have been very eye-opening, which gives SSE a platform to introduce pollution control technologies and engineering solutions. As of now, the market is mainly aware of carbon units as the main form of pollution control. Our team here is letting them know there are much more sustainable, economical and efficient technologies out there.