EMMERYVILLE, CA – Aaron K. Stull Sr., Chairman and founder of Pacific Coast Chemicals Co., passed away on August 13, 2012, at the age of 84 of natural causes. Born in St. Louis, MO, and raised in California, he served in a paratrooper division of the U.S. Army at the age of 14, serving in France.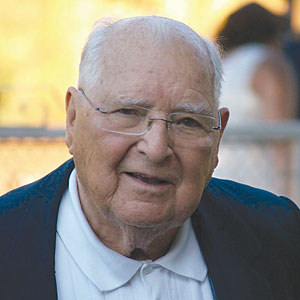 After coming back from the war, he returned to and graduated from high school and then attended St. Mary's College, where he graduated with a B.S. degree in chemistry. His first job out of college was for Colgate-Palmolive in Emeryville. He then went on to work for Union Carbide (Monsanto) as a Laboratory Assistant and was promoted to sales of agricultural chemicals. Next, he joined Fiberboard Paper Products as a Purchasing Agent.
Stull's entrepreneurial spirit led him to the San Francisco Bay Area, where he started several successful businesses including Pacific Coast Chemicals Co. There, he worked with his brother Don, sister-in-law Patricia Stull and many other family members to build a successful business that continues to be run as a family business today. Dominic Stull, his son, has assumed the responsibilities of President, and Dierdre Stull, his daughter, is the Chief Financial Officer.
Stull always looked at the positive side of life and inspired the same attitude in the people around him. He always believed in hard work, honesty and that every individual can make a difference in the world.