For
PCI's
Distributor issue, I recently spoke with Sandeep Goel, PICA (Paints, Inks, Coatings and Adhesives) Business Leader at Nexeo Solutions, to discuss how the
distribution
model has evolved over the years, what trends distributors are seeing and the challenges that they face today.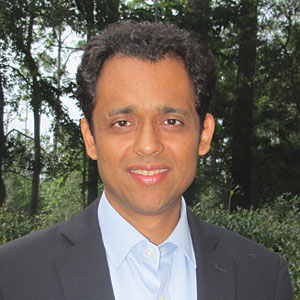 Sandeep Goel
Johansson: How are distributors today different than they were 25 years ago?
Goel:In the past, the traditional distribution model was largely about moving packaged material from one location to another to service the 'customer tail'. It was about moving high-volume business that could benefit from operational efficiencies. Distributors were often another channel member between the customer and supplier, capturing a portion of the value generated by suppliers. Interaction was limited to purchasing managers (at the customer) and distribution managers (at the supplier). Distribution was about network optimization, inventory management and a single point of contact for sourcing.
While the above continues to serve as a strong foundation, the distribution model has gone through (and continues to go through) a transition. Both small and large distributors are now aiming to offer expanded services to further enhance their ability to provide solutions and not just products. The degree to which these services are offered depends very much on the distributor.
Johansson: What types of expanded services do distributors now offer?
Goel: Distributors today are involved in technical problem solving and are an extension of both customer and supplier technical teams. They play a significant role in the supplier innovation process through testing, benchmarking, formulation development and application. They are a highly effective communication channel, and can be a single point of contact for sourcing and lab support, problem solving, market intelligence and achieving profitable growth. They can provide pre-blending to aid in the customer's manufacturing process. Distributors can offer enhancements in supply chain (operational) efficiency through network planning (S&OP process) and backward/forward integration for improved just-in-time capabilities. They also partner with suppliers and customers to help them expand into new markets.
Johansson: What unique perspectives/benefits do distributors bring to industry?
Goel: Distributors bring a breadth of product lines, with access to a very large set of potential solutions. They provide fast technical response because a similar problem has likely been seen before, which serves as a strong starting-point foundation. Distributors offer participation in a wide array of end markets to help suppliers expand into new areas. They have greater access to material during times of product shortages (greater security of supply via multiple vendors). Distributors are a valuable source of information (commercial and application usage) for suppliers and customers, and they have the ability to touch a broad customer base.
Johansson: What trends are distributors seeing right now?
Goel: Geographic expansion is a big trend. Distributors are expanding regionally as well as globally, and Asia and South America continue to be regions of focus. We are also seeing the early stages of consolidation. Considering the highly fragmented nature of the distribution industry, consolidation is inevitable, similar to what the specialty chemical industry has gone through over the last decade. As suppliers and customers continue to scale back commercial and technical resources, 'evolved' distributors are very capable of filling the void. Suppliers that see value in the expanded services offered by distributors are providing more product and customer access. Another trend is selectivity. Since not all partners think alike, suppliers, distributors and customers are being more selective on who they want to work with. Exclusivity or at least the formation of contractual relationships between distributor and supplier, is also something we are seeing more of.
Johansson: What challenges do distributors face?
Goel: One challenge is changing customer and supplier perceptions of distribution companies – trying to get them to see the value that the new and changing distribution model can bring. Another is evolving the organizational mindset. As the distribution model develops, it is important for the organization mindset to evolve at a similar pace, or companies can be left behind. Managing supplier relationships during a high growth/expansion phase is also challenging. As customers and suppliers grow, there could be conflicts in pre-existing contractual relationships. Ensuring distributor locations align well as suppliers and customers continue to grow geographically is another. For a distributor to be competitive, they must mirror the growth pattern of their key suppliers and customers. And, in an environment of high price transparency, the importance of validating and quantifying the value a distributor brings to the customer can also be a challenge.
Johansson: What is the Nexeo story?
Goel:Ashland distribution became Nexeo Solutions in April 2011 when it was divested from Ashland. Today, producers and customers for chemicals, plastics, composites and environmental services need a distribution partner with the expertise to add value and the global infrastructure to help connect them to opportunities worldwide. Nexeo Solutions' goal is to meet that need. And, in a very short time, Nexeo has transitioned to more of a solutions-oriented distribution model. This has been achieved through a significant increase in technical capabilities, a high degree of end market focus, and continued efforts on more intimate collaborations with suppliers and customers. Many unique and highly structured growth programs have also been put in place over the last year to accelerate traction of this model. As a result of this focus, Nexeo has been successful in not just increasing share in their existing markets, but also in increasing the amount of business that goes through distribution.