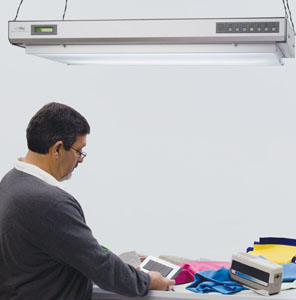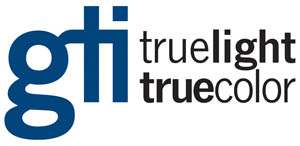 Ideal for any sample size, the unique design of the GTI's multi-source luminaires allows you to operate up to eight overhead luminaires with a single remote control.
Standardized Light Sources Include:
•Artificial Daylight (D50, D65, or D75)
•Store Light (CWF or TL84)
•Home Light (Incandescent A)
•Optional Source on GLE-M5/32 (TL83 3000K standard)
•Ultraviolet (BLB)
The light source control panel provides "instant on" source selection plus easy to use automatic light source sequencing. Buttons illuminate to indicate which light source is in use. GTI's ColorGuard II program indicates hours used and hours until relamping for all sources.