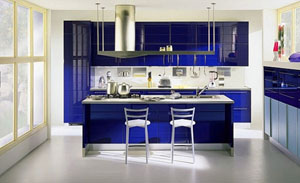 Nubiola is presenting its new sustainable, cost-effective and high-performance pigments at Stand 7A-230.
Nubicoat HRD: New Highly Reddish Ultramarine Blue
This pigment provides a unique reddish undertone that is unmatchable by any other existing alternative pigments, including their combinations, which allows extending your blue color card towards new reddish shades.
Furthermore, Nubicoat HRD enhances the bluish undertone of black paints based on yellowish carbon blacks, and it maintains the bluish undertone and reduces the cost of formulations containing bluish carbon blacks as well. In addition, it is also a cost-efficient solution to tint whites, as it gives a clean, neutral white shade with a very low dosage (few ppm).
Nubifer Y-7050 and Nubifer K Series
These are high-performing and heat-resistant yellow/beige pigments to obtain cost-efficient coil, powder and heat-cured coatings. They can be used as a replacement for Pigment Brown 24 (PBr24) and red organic pigments to formulate beige, green, red and brown color shades at reduced cost, keeping the same chemical and physical properties.
Nubirox 300 Series
 This is a zinc- and labelling-free corrosion-inhibitor range based on calcium strontium phosphosilicate. It is excellent for glossy water-based DTM coatings due to its low impact on gloss.