BOSTON - Architectural coatings protect and beautify buildings but use tremendous amounts of petroleum, water and energy. Environmental imperatives mean that sustainability of architectural coatings is increasingly vital, and their role in building energy efficiency is growing with the widespread acceptance of building standards such as LEED and NZEB, according to a Lux Research report.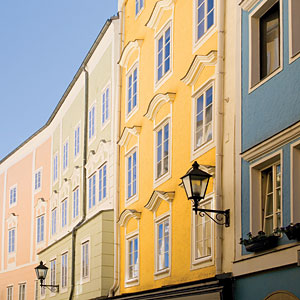 Lux Research designed a proprietary Lux Sustainability Grid that defines sustainability along three dimensions - environmental impact, energy efficiency and resource efficiency - to create a simple "Sustainability Value." Comparing this metric with "Technical Value," Lux analysts mapped out the technologies that will impact the architectural coatings market.
"Sustainable coatings technologies reduce the energy, resource and environmental impact of paints and coatings, but often get confused with 'greenwashed' unsustainable alternatives," said Aditya Ranade, Lux Research Analyst and lead author of the report titled, Painting a Green Future: Opportunities in Sustainable Architectural Coatings. "Sustainable coating technologies are moving beyond low volatile organic compound (VOC) content to include advances in additives like surfactants and coalescing agents, as well as energy-impacting coatings like cool roofs and even solar paints."
Using the Lux Sustainability Grid, Lux analysts evaluated both established and emerging coatings technologies and found a number of interesting facts.
There is a clutch of win-win technologies. The Lux Sustainability Grid identified seven distinct technologies with "established green" credentials -- including elastomeric cool roofs, low-e coatings and paint recycling -- and six placed in the "win-win" quadrant.
Responsive cool roofs are a future winner. Thermally responsive coatings that turn from white to black, such as those from Creative Material Technologies and Thermeleon, are set to expand the geographic footprint of cool roofs. The technology is years away from becoming mainstream but has high potential.
Solar paints are still a long shot. Several new technologies enable "spraying" of solar cell coatings on buildings but they suffer from very low (two percent) efficiency relative to incumbent solar PV (13 percent to 15 percent) and most still remain in labs.
The report is part of the Lux Research Sustainable Building Materials Intelligence service. Visit www.luxresearchinc.com for more information.