The 224 Digital Surface Profile Gauge
is fast, tough, accurate, and available with either an integral or separate probe. Each probe is supplied with a hard-wearing tungsten carbide, user-replaceable tip that can be used for up to 20,000 readings.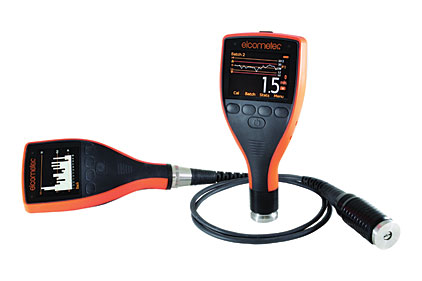 Features include a 2.4" color display with easy-to-follow menu structure in multiple languages; a high-speed reading rate of 50+ per minute with live trend graph and readings batch graph for instant analysis; and a memory capacity of up to 150,000 readings in 2,500 batches, measuring profiles up to 500 µm. E-mail sales@elcometer.com.